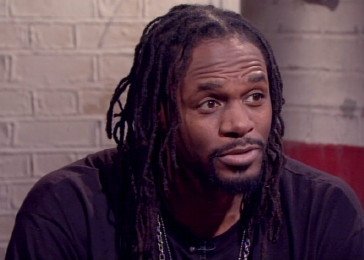 British heavyweight Audley Harrison (31-7, 23 KO's) says he's changed his mind about retiring from the sport, and he'll be continuing with his career, such as it is. Audley had said he was retiring after he was blasted out by unbeaten Deontay Wilder (28-0, 28 KO's) in one round on April 27th in Sheffield. We should have known that Audley wouldn't stay retired because he seems to be remaking his career after every defeat.
Audley said this to BBC: "I can't walk away with that performance [against Deontay]. If I do it would haunt me until I'm old and gray. I got up, they should have let him come to finish me and let me show what I got."
Audley's got a way of thinking to where he sees defeats as opportunities. It's some kind of self-help talk that he must have read somewhere. However, in this case it doesn't really apply unless Audley is okay with him continuing his career as a domestic level heavyweight.
It's pretty clear that he's not up to the task of fighting at the world level and at 41, I think that's not going to change. Audley is what he is. If anything, he's going to get worse before he gets better. His 1st round knockout losses to David Price and Deontay Wilder showed where Audley's at in terms of him being able to fight at the world level.
It might be better for Audley to stay retired because I don't think he's going to be getting too many more fights like the ones had he'd had against Price, Wilder and David Haye.
Dereck Chisora and Tyson Fury thus far have shown no interest in wanting to fight Audley, if he can't get those guys to fight him, then he's going to have to settle for fighting guys like Matt Skelton, Sam Sexton, Danny Williams and Michael Sprott. Will the British boxing public want to see Audley fighting those guys? I doubt it.