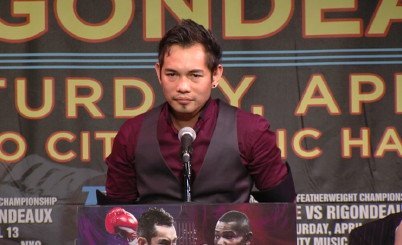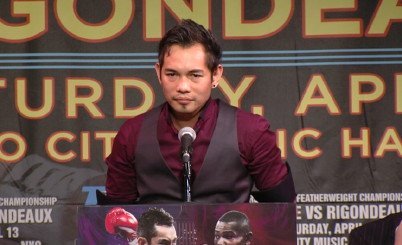 Top Rank promoter Bob Arum is saying that he'd be willing to match his fighter WBO super bantamweight champion Nonito Donaire (31-1, 20 KO's) against the unbeaten Abner Mares (25-0-1, 13 KO's) in the future, but only if the 27-year-old Mares was willing to face the 30-year-old Donaire on HBO rather than Showtime where Mares typically fights.
Arum said to Ringside SEN Radio in Melbourne that if Mares is "Willing to come over and fight Donaire on HBO that's fine. [Mares] doesn't enjoy 25 percent of the popularity Donaire enjoys but if he wants to fight Nonito and get a real good pay we'll be happy to fight Mares."
What does Mares' popularity have to do with any of it? It's not as if Arum has been matching Donaire up against really popular fighters in every case during his career. Look at Donaire's recent fights against Toshiaki Nishioka and Jeffrey Mathebula. I don't imagine that either of those guys had too many boxing fans in the U.S states when Arum matched Donaire up against them in 2012.
By focusing on Mares' lack of popularity in comparison to Donaire it looks like Arum is working out an excuse not to put Donaire in with Mares. If the idea is to put on entertaining fights then Arum should be looking to make this fight in the future because if Donaire is able to get past WBA super bantamweight champion Guillermo Rigondeaux this month in their fight on April 13th in New York, there's really not a lot of big fights out there for Donaire.
It's predictable who Arum will be looking to match Donaire up with after the Rigonsdeaux fight. He's going to put him back in with the past his best 37-year-old Vic Darchinyan, who has lost two out of his last three fights or the winner of the April 20th fight between Cristian Mijares vs. Victor Terrazas. Donaire doesn't have anywhere to go at super bantamweight, and if he's okay with using up the rest of his career fighting the likes of Mathebula, Darchinyan, Mijares type fighters then that's on him but it's such a waste.