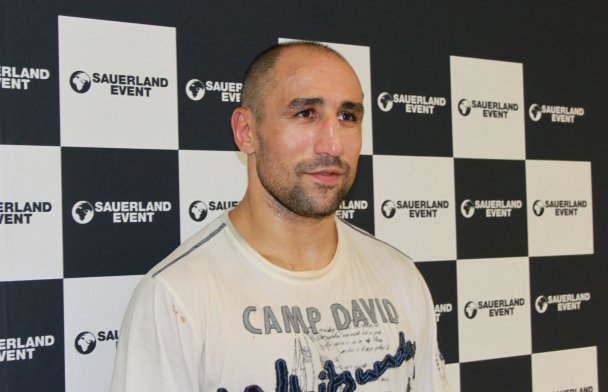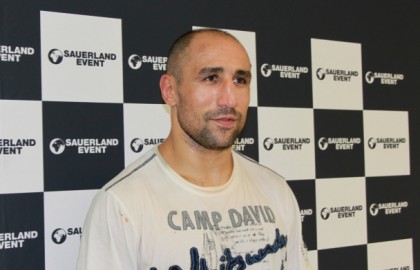 Arthur Abraham (37-4, 28 KOs) is a man on a mission. On October 26, he defends the WBO Intercontinental Belt against Giovanni De Carolis (20-4, 10 KOs) in Oldenburg, Germany. However primarily, the 33-year-old wants to prove that he still has it in him to become again the WBO Super-Middleweight World Champion. Over a year ago, in August 2012, he won that very belt against Robert Stieglitz. But in March, he had to hand the title back to his fellow countryman due to a freakish eye injury.
Now that the score is even, Abraham is making himself ready for a third meeting with Stieglitz in 2014. He already made the first move in this direction with a victory over Willbeforce Shihepo in August to become the mandatory for Stieglitz. That would have been enough to get another crack at the world championship, but Abraham has other plans.
"I am defending my mandatory spot to stay in shape and prepare myself for a grudge match with Stieglitz," Abraham explains. "The way I see it is that if I would not take an interim bout before fighting again for the WBO World Championship, I would risk much more."
His upcoming opponent Giovanni De Carolis thinks he has the tools to serve as Abraham's roadblock to another world title shot. "I know how to make it a fight," said the 29-year-old Italian. "If my initial game plan does not work, I will try something else. Abraham on the other hand will try hard to impress. But he may bite more than he can chew."
Nevertheless, Abraham confirms that he will not underestimate De Carolis. "At the moment I am just thinking about my next fight. I am a professional for more than ten years and know how to handle those kinds of situations."
Tickets for the big fight night at the EWE ARENA Oldenburg, which also sees Jack Culcay, Robert Woge and Marcos Nader fighting in title bouts, can be purchased at www.eventim.de and www.boxen.com.