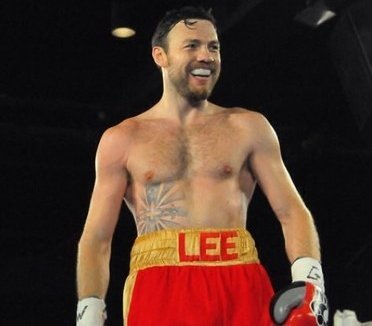 After a venue switch from Thomond Park in his Limerick, Ireland hometown, to the Manchester Arena in England, WBO middleweight champion "Irish" Andy Lee has conceded that the dynamic of his October 10th fight with Hatfield's Billy Joe Saunders has ostensibly shifted, now that it is the challenger, rather than Lee himself, who will be on "home" soil.
The "party line" is that the champion was suffering from a virus that caused the change of date and location for the contest, although poor ticket sales are still thought to have been a deciding factor – something that will no longer be a problem given the stacked "World War 3" triple-world title bill the fight now headlines.
Displaying admirable grace in the wake of his disappointment, Lee said of recent events;
"It was very disappointing because a fight in Limerick would have been a dream come true but it wasn't to be.
"It was the right call – I'm going to need to be 100% in order to win against Billy Joe so I had to get over it and focus on my next fight.
"It was a close fight anyway and now it's even closer than it was before. There's a lot of pride on the line and we're going to leave it in the ring."
The fight will represent the first time two men of traveller origins have contested a version of a world title, and former Olympian Saunders is grateful he will now be on British soil for what he believes will be his world title triumph.
"Just like it would have been for Andy in Ireland, it will now be a dream come true for me to win a world title on what I consider to be home soil.
"When it gets to the nitty-gritty and you have your fans behind you they can give you that little bit more of a push and bring that extra out of you, so it could be a factor."
Twitter @Undilutedpoison