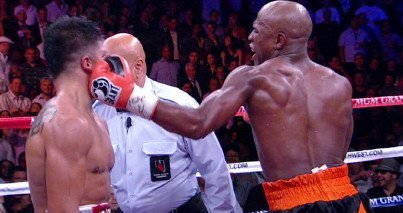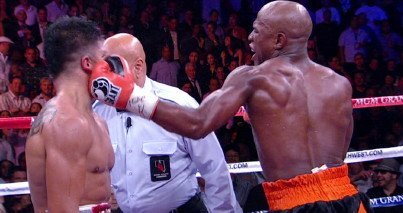 By Robert Jackson: Shocking KO Saturday night that saw Mexico's Juan Manuel Marquez take down Manny Pacquiao for the 10 count! Revenge is sweet but success is sweeter! The latest fight in this series evens things up if you consider the outcome. Marquez no longer needs to complain about being robbed or denied victories he felt he legitimately earned but was never given – this win erases all of that.
So where does this leave the superfight we are all waiting for? Mayweather/Pacquiao?
IMHO, a Mayweather/Pacquiao fight was never the 'end all' fight that ALL boxing pundits claimed it was. And to say that Floyd 'waited out' Pacquiao's prime would be a ludicrous statement considering Floyd is about 2 years older than Pacquiao – so he'd be waiting out his own prime also. The biggest fight(s) out there for Floyd Mayweather Jr. involve Canelo Alvarez and Sergio Martinez. The Martinez fight is much more makeable now with Pacquiao out of the way. Id' much rather see this fight than a Pacquiao fight anyway.
So what did Floyd lose? A chance to say that he was the best of his era? Maybe! A $100M payday? Another Maybe! A Canelo fight will earn Mayweather ½ of that $100M and a Sergio Martinez fight will earn Mayweather the other half! And he would be considered the best of his era after beating these guys. Another thing that negates Mayweather from being the biggest loser is that it wasn't him that got KO'd Saturday night.
The biggest loser(s) in this writers opinion are Top Rank, Manny Pacquiao and…Freddie Roach.