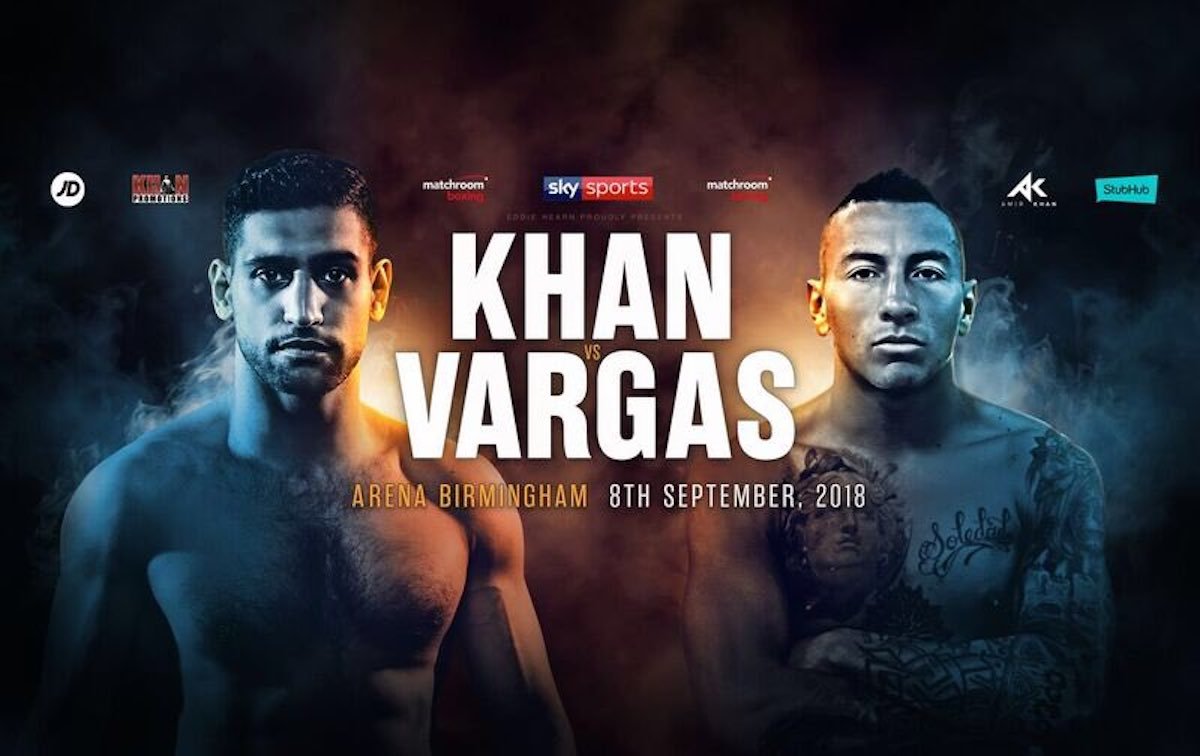 Former 140 pound champ Amir Khan may have signed to face Samuel Vargas in September, in the second fight of his latest (and possibly last) comeback, but the 31 year old has said there is one man he really wants to fight – finally. Speaking with Sky Sports' Toe 2 Toe podcast, Khan said the Kell Brook fight will happen and that he himself made it a possibility by signing up with Eddie Hearn and Matchroom, who Brook is also promoted by.
Khan says he wants to settle this long (very, very long) grudge once and for all:
"You know the name I want is Brook, he's a guy who's supposedly been calling me out and I'm ready for him," Khan said today. "He's always said he wants to fight me at welterweight. He's only just moved up so come back down, I want it at 147. There's no point mentioning my name and running around saying 'I'm scared'. I'm not scared of anyone, I've always fought who they put in front of me and never ducked a fight. I'm the one who made this fight closer, I made a deal with Eddie [Hearn] and Matchroom, hopefully, to get this one done. When he first started calling me out, no one really paid attention, I let him bark and talk, now he's getting out of his boots and needs to be put in his place. But it has to be at 147, if that fight is going to happen then it happens at 147."
Fans have lost track over how long they have been waiting for this fight (and, it is possible that many fans have lost a good deal of interest by now) and, despite Khan talking about wanting the fight, don't expect it to happen this year. Khan says the fight is "definitely a summer fight – in the UK, during the summer." So, will fans still be willing to pay – and this one, despite being past its sell-by date WILL be a pay-per-view offering – to see this match-up in the summer of 2019?
Providing both men can avoid defeat until then, there is a good chance it will at last happen. Even if Brook, now a 154 pound contender, has to all but kill himself to make weight. Who wins? Let's not even go there until the fight is actually signed.