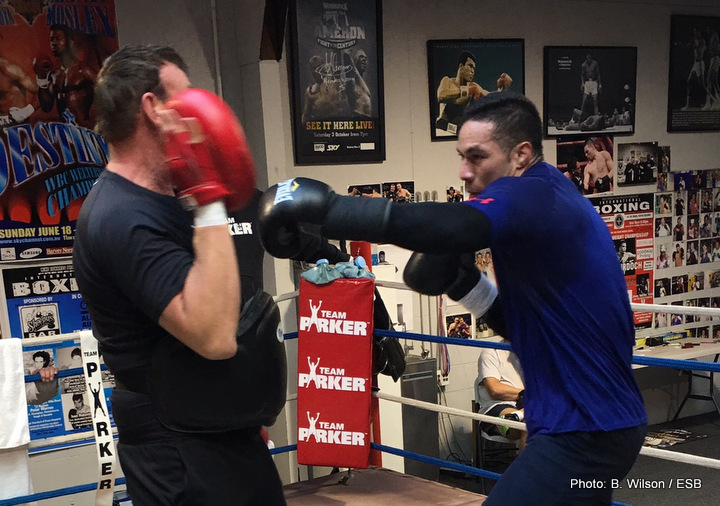 Alexander Dimitrenko has arrived in New Zealand ahead of his October 1 fight against unbeaten Joseph Parker, and the experienced Ukrainian says that it will be just this, his experience, that sees him to victory over the current IBF number-one contender. But Dimitrenko, ten years the older man at age 34, says he does not look at Parker as an unbeaten fighter – Dimitrenko says he saw Parker's big win over Carlos Takam and that he felt Takam won the bout.
"He is fast, he is agile, but he doesn't yet have any history," Dimitrenko, 38-2(24) said to The New Zealand Herald when speaking about Parker. "In his fight against Carlos Takam, he lost – he really lost – but he was named the winner. I met him at a press conference in July and, yeah, what should I say? I have seen in his eyes that he is not ready yet. He is still young, but you should never underestimate someone. This is important in boxing. He has fast hands, which I've seen in his fights, but he is not a veteran and he underestimates me. Duco (Parker's promoters) think they can just move through me on their way to Anthony Joshua….they are giving me no serious consideration."
Parker does not even need to take this fight, a potential banana skin ahead of his assured crack at Joshua and his IBF belt. By staying active, is Parker, unbeaten at 20-0, seriously risking the shot at Joshua he has already earned? Dimirenko is a big guy, he is durable – beaten only by Eddie Chambers and Kubrat Pulev, with only the latter managing to stop him – and he seems to genuinely believe he will win next month.
As he put it himself, "This is my last chance. I have nothing to lose. He has everything to lose."
Parker is expected to wrap up training in Las Vegas and head over to New Zealand later on today local time. If Dimitrenko is as confident as he appears to be, we could have a great fight on our hands on October 1st.