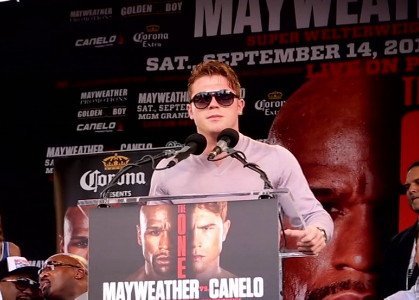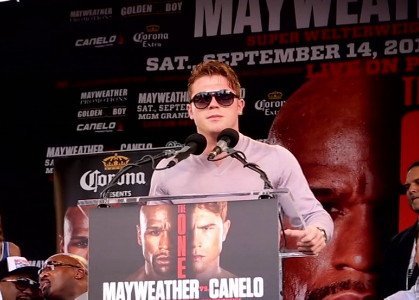 Boxing fans with realistic expectations cannot have been too disappointed with what 2013.
Long reigning and highly regarded champions fought some of the toughest opposition available to them, whilst we also saw much anticipated rematches and some fifty-fifty clashes between up-and-comers that created new stars.
And what for 2014? Roman Gonzalez, Floyd Mayweather, Guillermo Rigondeaux, Wladimir Klitschko need their reigns tested but most would agree no matter who they face (discounting Manny Pacquaio vs Mayweather), these champions will most likely reign throughout 2014 too.
So what is left for boxing to give us in 2014? A whole lot more. 2013 was a year a plethora of new talent came to prominence and there are a lot of big fights for all of them. With some much needed rematches, big grudge matches and legacy defining fights, here are 10 fights that would make 2014 another super year for boxing.
The Rematches
Groves vs Froch
Every boxing fan in the world knows exactly why this rematch needs to take place. A definite conclusion to this fight is needed.
In the first meeting George Groves astonished the boxing world by taking the fight to Carl Froch. The iron-jawed Froch was for the first time in his career consistently rocked by Groves' nuclear right-hand. Still, Froch managed to typically make a late resurgence and hurt Groves. However, referee Howard Foster stopped the fight early when Groves was wobbly, robbing us all of a definitive conclusion. Boxing needs that conclusion.
We need to know if Groves can come through a war like that on his feet and take the win. We need to know if Froch is no longer Britain's best super-middleweight. This is the most exciting bout possible in the super-middleweight division right now. We need it to happen.
Likelihood? Unlikely whilst Froch is still looking for a big Vegas payday. However, that payday has not yet materialised and if it doesn't by the summer of 2014, fan pressure may just force Froch to take this highly anticipated fight.
Mares vs Gonzalez
Just at a time when Abner Mares was looking to cement his place in the pound-for-pound top 10 (if not top 5), he was knocked clean out by veteran Jhonny Gonzalez.
The knockout, as emphatic as it was, came about too quickly for a real assertion to be made about how good either fighter is. Sure we know Gonzalez can knock anyone out and we also know that Mares does not possess inhuman recuperative abilities.
But this fight created more questions than answers. Does Mares have a glass-jaw? Did Mares simply underestimate Gonzalez? Does Gonzalez have Mares' number? Can Mares be as dominant at featherweight as he was at the lower weights?
The only way to find out is to let them go at it again.
Likelihood? The rematch is already set, so barring any injuries this is guaranteed.
Bradley vs Pacquaio
Many may say this rematch does not need to happen, seeing as how Manny Pacquaio clearly (to the vast majority at least) beat Tim Bradley pretty clean in their first fight.
However, other than the Juan Manuel Marquez rematch this is the best fight available for Pacquaio. This is also a better fight than the fifth installation of Marquez vs Pacquaio as it is hard to believe we will get a more conclusive ending than we did in the last fight between the two.
In the first Bradley-Pacquaio fight many felt Pacquiao could have shown more killer instinct when he hurt Bradley. Also, many felt Bradley did not fight to the best of his ability, something he did when he comfortably beat Marquez earlier this year.
This fight would also clear up who belongs higher on the pound-for-pound list, as both have been up and down on it in the last 18months. It is a very makeable (with both fighting for Top Rank promotions) and has big legacy implications for both making it a great fight for 2014.
Likelihood? With both being promoted by Bob Arum, this fight is very likely to happen next year.
The Grudge Matches
Fury vs Wilder
This is a grudge match that has come to boil just in the last year or so. Tyson Fury has been making noise for a while now, building up a good record against decent competition in the heavyweight division. Deontay Wilder has in the meantime created an unbelievable record (30-0 with 30 KOs) against very limited opposition.
This year both came to prominence in the other's home nation in spectacular fashion, with Wilder knocking out Audley Harrison in the UK in one round, whilst Fury won a war via 7th round knockout against Steve Cunningham in the US.
In a relatively boring division, both fighters are far from dull. Wilder has what looks like extreme knockout power in his right-hand. With Fury, you never know what you are going to get. Will he box at length like he did against Kevin Johnson? Or will be look to cumbersomely brawl like he did against Cunningham? The equation of the two guarantees the fight will be far from dull.
Chuck in the fact that the two have continuously traded insults on twitter for the last few months and you have a cocktail for an encounter that will have the whole of boxing talking. They are two undefeated, 6'7+, powerful and charismatic heavyweights that dislike each other. This fight needs to happen ASAP to establish the contenders from the pretenders in the heavyweight division.
Likelihood? Not likely. It would not be surprising if the teams of the two decided to keep them apart until a world title is on the line. However, at some point the fight will be too big to hold off and hopefully that will be in late 2014.
Kirkland vs Alvarez
This grudge match is pretty one sided, with most the noise coming from James Kirkland.
The American light-middleweight was scheduled to face the diamond of the division – Mexican superstar Saul 'Canelo' Alvarez – in late 2012. Around this time Kirkland talked about how he had "an ass-whooping" ready for Alvarez, also mentioning he felt Alvarez was given easier fights than he has had. To his credit, nothing much disparaging came back from the Mexican.
Then Kirkland pulled out of the fight and the Alvarez camp placed all the blame squarely on Kirkland, who was claiming injury. The fight was never rescheduled but this year Kirkland was quick to remind Alvarez that he is more than willing to fight him, having come out of jail and gotten straight back into the mix with a typically savage win against Glen Tapia.
It is true to say that Alvarez has not yet faced a fighter as powerful or as aggressive as Kirkland and should he not do so soon, it may be stated that Alvarez's handlers are steering him clear of dangerous opponents like Kirkland.
Likelihood? Fairly likely. It was on once and it is still as viable a fight as any for Canelo. If Kirkland continues to win in spectacular fashion and call out Alvarez, this fight could be made by late 2014.
Quigg vs Frampton
The two have gone back-and-fourth for two years now. This is a case of two world-class fighters coming up at the same time, side-by-side, with each looking to claim the entire spotlight.
It was stated at different points that this fight is too good to happen whilst neither holds a world title. Now, Quigg is the WBA super-bantamweight champion, although he could have easily lost it in his fight against Yoandris Salinas earlier this year which was declared a draw. Frampton also showed his world title credentials by superbly destroying Kiko Martinez this year, with Martinez somehow getting a world title shot six months later and actually winning a world title before Frampton.
Both are now ready. If it happens now, both have time enough for a rematch down the line. Neither Quigg nor Frampton would be given much chance to beat Guillermo Rigondeaux, the ultra-talented current king of the super-bantamweight division. So before they take such a huge step, the next logical level is to face each other.
Likelihood? Logical, but not likely. With Frampton fighting under Frank Warren and Quigg for Eddie Hearn, the rival promoters will need to set aside their differences and put on this epic battle of Britain. This fight is still a long way off right now though.
The Legacy Matches
Kovalev vs Stevenson
This is possibly the most exciting fight in all of boxing right now. Two huge punchers, two contrasting styles, two world champions, both in their prime.
Sergey Kovalev and Adonis Stevenson each have a claim to be the fighter of 2013, with each recording very impressive knockout victories to climb to the top of the light-heavyweight division. Now at the summit, the two are all that is left, leaving a trail of destruction behind them. The time for their paths to cross is now.
Kovalev is the pressure fighter, looking to press opponents back before punching through any defence with his bludgeoning power. His victories thus far in his career show the only hope anyone has against him is to stick-and-move.
That's where things become interesting, as Stevenson has shown with his speed and footwork, he can definitely stick-and-move. What he can also do though, is use his shotgun of a left-hand to render opponents unconscious.
Beibut Shumenov and Bernard Hopkins may argue, but to most of the boxing world Stevenson vs Kovalev is the only fight that matters at light-heavyweight right now, with the winner automatically making himself the best option for mega-fights against the likes of Andre Ward.
Likelihood? Not too likely. Judging by the way Stevenson openly declared he would rather fight Bernard Hopkins or Carl Froch, this could easily not happen. However, if B-Hop does not accept the challenge, the best money to make for both will be to face each other in 2014.
Ward vs Golovkin
Currently, Andre Ward has completely cleared out the super-middleweight division. Having beaten Carl Froch, Mikkel Kessler, Edwin Rodriguez and Sakio Bika, there is not really any genuine threat to him in his division.
Meanwhile, Gennady Golovkin has been murderously charging his way through the middleweight division, causing such a stir that he is currently probably the most avoided fighter on earth. Despite both being HBO fighters, a fight with the division number one Sergio Martinez has not even been close to happening at any point.
For this reason, Golovkin has stated he is willing to fight anyone from light-middle to super-middleweight. Right now, the best realistic fight to make for both fighters is Ward vs Golovkin. Although a bigger man naturally, Ward's reach is only one inch longer than Golovkin's. It is his risk to take, but even if he were to lose, Golovkin would still be considered the best middleweight in the world, making it a win-win situation for him. For Ward, he is not getting the financial reward his dominance deserves and one way to remedy that is by fighting fan favourite Golovkin. Both are unbeaten and carry an aura of invincibility. This clash would be a legitimate super-fight and the biggest of both their careers. As Don King would say, if it makes money, it makes sense.
Likelihood? Fairly. Golovkin has another easy defence lined up against Osumanu Adama in February but thereafter Ward vs Golovkin is one option both will look at when setting up a big fight for mid-to-late 2014.
Martinez vs Sturm
A fight that makes every single bit of sense right now is this clash between two classy veterans coming towards the end of their careers.
These two current middleweight world champions share opponents in Martin Murray and Matthew Macklin, with each benefitting from home judging decisions in one of these respective bouts too. Both are clearly not at their best anymore either. Sturm picked up the IBF world title when knocking out Darren Barker in December after the Englishman had dislocated his hip during the bout. Sturm lost to Sam Soliman earlier in the year although the result was later changed to a no contest due to Soliman testing positive in a post-fight drug test. Martinez only held on to his belt after winning a very contentious decision against Murray, with most feeling Murray clearly won.
Martinez is looking at a big money fight against Miguel Cotto but most would agree Cotto is far too small for middleweight. A win against him would mean very little, whilst a loss would show how far he has fallen. Meanwhile, Sturm will probably not be looking to rematch either Murray or Macklin, whilst a fight against the likes of Peter Quillin or Gennady Golovkin is certainly not on the cards for neither Sturm nor Martinez. Therefore, to see who still has the most left in them and deserves another big payday, the best fight to make is Sturm vs Martinez.
Likelihood? Highly unlikely. Sturm is very unlikely to fight outside of Germany and Martinez will not want to risk his legacy without a huge cheque to entice him.
One for the Fans
Salido vs Lomachenko
Although yet to be confirmed, this fight has been talked about ever since Vasyl Lomachenko made his debut last year. Around the same time, Orlando Salido was knocking out Orlando Cruz to become a three time featherweight world champion.
The contrast in their pro careers is ridiculous, but making this fight is not. Salido is a 50 fight veteran that has faced the likes of Juan Manuel Marquez, Mikey Garcia, Yuriokis Gamboa and Robert Guerrero already. However, even though it could be just his second (!) pro fight, Lomachenko has a pedigree that can hardly be matched; two Olympic gold medals, two World Championship gold medals and an amateur record of 396-1.
Salido, the archetypal Mexican pressure fighter, will test every sinew of Lomachenko's professional credentials. With limited ability a beatable style (holding a 40-12 record), it is by no means an impossible task for a boxer of Lomachenko's calibre to beat Salido. Yet to do so he will certainly need to show a steel and resilience that can not be tested in any kind of amateur fight or sparring session. Lomachenko showed in his debut he has definitely carried a lot of his skills from the amateur game into the pros. Put simply though, the best way for Lomachenko to prove he can be top level pro is to beat Salido. Thereafter, the boxing world is his for the taking.
Likelihood? Lomachenko's handlers may want him to have a fight or two more first, but this is very likely to happen in 2014.