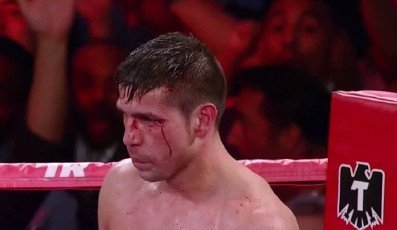 By Rob Smith: WBC middleweight champion Sergio Martinez isn't just content with getting a rematch against Julio Cesar Chavez Jr. next year; Martinez also wants a fight against undefeated WBO junior middleweight champion Floyd Mayweather Jr. Martinez seems to believe that he can get Mayweather in the ring to face him, but the signs aren't there. Mayweather Jr. is totally silent about a fight against Martinez.
Martinez said to Punto Pelota on Spanish tv, "[Mayweather] be ready because I'm going to find you in 2013."
The odds are probably very, very low that Mayweather decides on taking the dangerous punching Martinez because Martinez hits too hard and there's less dangerous options out there for Mayweather to make big money against rather than risking his neck against a bigger and stronger fighter like Martinez.