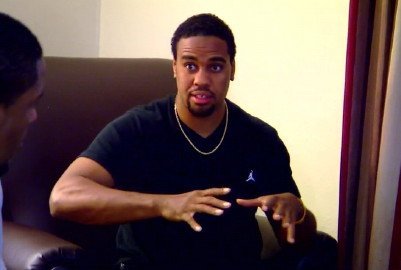 Chip Mitchell: Eddie, let's first talk about the decision to move down from heavyweight to cruiserweight? Was part of the decision it based more on size or more opportunities in the division?
Fast Eddie Chambers: It is a combination of all that. But honestly when you thing about the opportunities in cruiserweight it's almost in some ways just as difficult because you see a lot of these champions sitting on belts. At least in heavyweight division you've got one guy saying 'Look I'm going to try to rule the division'.
In the cruiserweight division we have four different champions and they're all sitting on belts. And they are like 'I don't want to pick and choose' and the promoters have to do this and that. Like Kathy (Duva) was saying a little earlier, they talk about having this other fight already made or that other fight made, so they're not really thinking about getting anybody a shot at taking their title. They are thinking of keeping their belts and sitting on them.