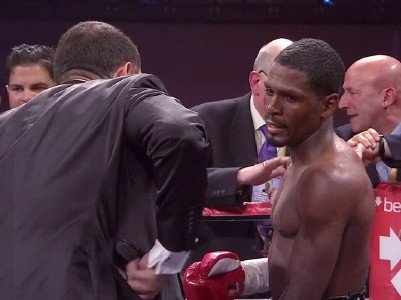 Eddie Hearn, the promoter for WBO lightweight champion Ricky Burns, won't bother giving injured challenger Jose Gonzalez a chance for a rematch after he injured his left wrist and was halted in the 9th round last Saturday night.
Hearn wants to match Burns against IBF lightweight champion Miguel Vazquez this September if he can put the fight together. That's a big question mark because Burns and Vazquez were scheduled to fight each other not too long ago and the fight failed to come off.
It's hard to imagine what Burns could gain from going back to this fight because it's not as if Vazquez has a huge worldwide fan base. However, if Burns can capture another belt it might give him more respect from boxing fans.