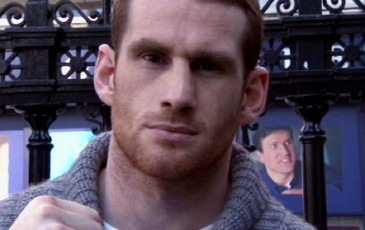 By James Slater: In a couple of years, unbeaten giant David Price may well be the best British threat to the world heavyweight title. The 2008 Olympian who has already won the British and Commonwealth titles after having had just 13 pro fights, spoke with BBC Sport about his future plans and the Liverpudlian said a fight between he and Dereck Chisora would be a good move for him next year.
"Next year sometime if I'm still British champion and move on to another level, there might be an opportunity," Price said of a fight with Chisora. "He would have to reapply for his British licence and there's a lot of ifs and buts, although it's a possibility. Chisora's had some tough fights. He is going to have to have a bit of a rest, lower his expectations, drop down to domestic level and rebuild.
"A fight with Chisora would create interest and if the fans wanted to see it, I'd be happy to take part."
Chisora is indeed in need of a rest after his 5th-round stoppage loss to David Haye (and his points losses to Robert Helenius – a robbery of a loss but still a hard fight – and Vitali Klitschko) and in the meantime Price is looking at defending his British and Commonwealth belts. Dropped by Sky Sports, Price explained how his manager Frank Maloney is "talking to a couple of broadcasters, including BoxNation." A studio guest on the pay-per-view channel on Saturday, Price would be a welcome addition to BoxNation.
Price and his team are looking at a "couple of potential opponents" for his next fight and it will be interesting to see who the challenger will be; as will it be interesting to see which T.V channel Price fights for. Ultra-promising, talented and powerful, the modest, realistic 29-year-old says he feels he will be at European level in 12 months, and then "knocking on the door of world-class level."
Fans are already excited and optimistic about Price, who they feel can go all the way, and a European title win would add to the belief and excitement. Of course, the man fans really want to see Price fight is fellow unbeaten hope Tyson Fury. If Haye-Chisora was sold so well as a genuine grudge-match, just think how big a Price-Fury showdown could be. It will come as some surprise if Fury faces Price this year, or even next year, however.
But the way he's going, the big, big fights will come for the likeable big man who has already made history by becoming Liverpool's first ever British heavyweight champ. In the meantime, I for one think the experienced Matt Skelton would make a great opponent for Price's next bout.