By Peter Mark Heintzelman, Photos by Peter Mark Heintzelman — Into its fourth season, boxing's The Contender Show, continues to grow, showing off today's up and coming pugilists, broadcasting on Versus television. While Tony Danza kicked off events Monday with an all cruiserweight card, photographers eyed the boxers eyeing each other, while Versus production maestro, Jim Sterling disembarked the train in New London, CT, and coordinated his forces by cell phone on his ride to Foxwoods. Danza looked happy and relaxed, the fighters too, but maybe the biggest grins were on the faces of the MGM Grand Theater powers that be, that just can't wait to showcase their debut boxing event in their new 4,0000 seat theater, with spectacular lighting, state of the art lighting and sound systems, and, trust me on this, not a bad seat in the house..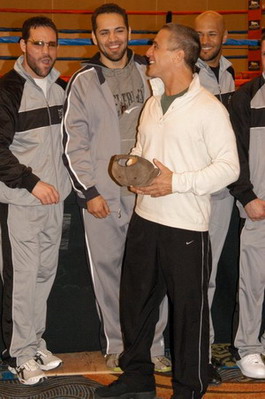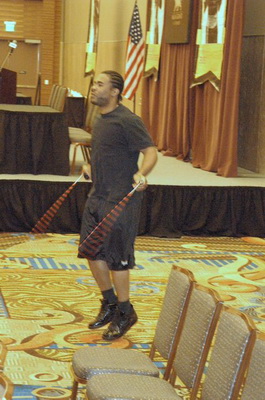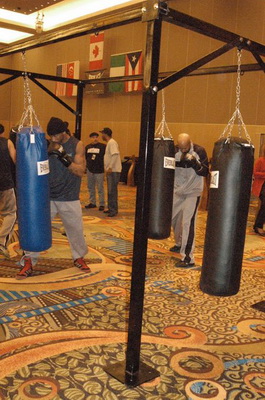 The only bad news for boxing fans is that, by the time you read this, if you already haven't bought your tickets on Foxwoods.com, you might be out of luck, and ticket sales have been on fire. Thank God, Versus television is covering the event, and its time, if you haven't figured it out already, to find your access to Versus television.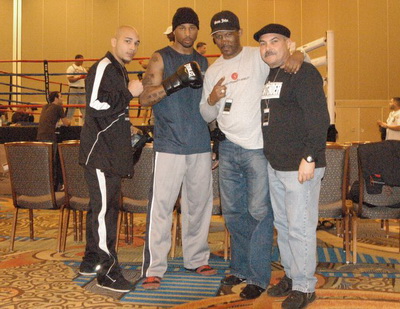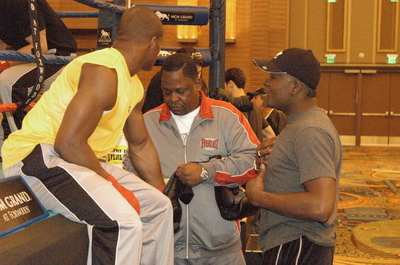 This Wednesday, February 25, 2009, the MGM Grand Hotel, at Foxwoods Resort Casino, in Mashantucket, Connecticut, host the five cruiserweight bouts.
Promoter, Jeff Wald, along with matchmaker Mike Marchionte, trainers John Bray and Tommy Brooks, and TV Star and former professional boxer, Tony Danza, have traveled from Singapore and back, with sixteen cruiserweights, cutting the opponents down by process of fisticuff elimination. Wednesday night will highlight the final results, and determine which boxer, will walk away with the title of Contender Season 4 Champion.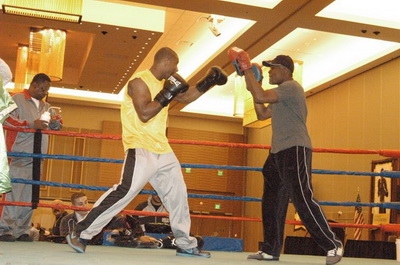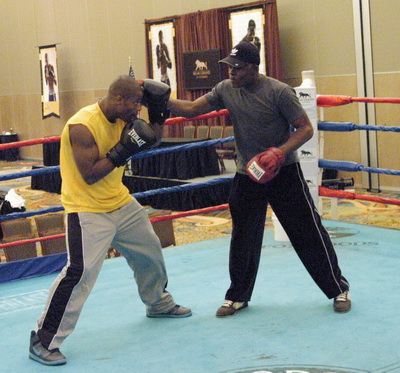 Headlining the card, for the season 4 championship will be southpaw 33 year old Troy Ross, of Toronto, Ontario Canada, the number one rated cruiserweight up North, against the 28 year old Hino Ehikhamenor, now living in Queens, New York, who himself is rated number one in his native land of Nigeria, and rated 34th in the world.
Troy Ross, now 20-1-0, 14 KO's, climbed his way into the championship bout, with defeats over Contender's Lawrence Tauasa by TKO2, Felix Cora, Jr. by TKO1, and Akinyemi Laleye by UD5. Hino Ehikhamenor, now 15-3-0, 7 KO's, hiked up the hill with wins over Darnell Wilson UD5, Deon Elan, and Rico Hoye , all by five round unanimous decisions.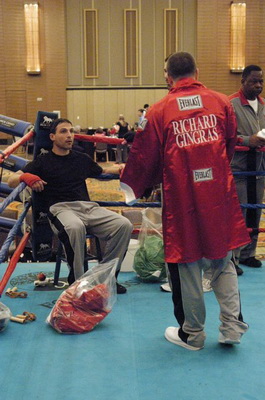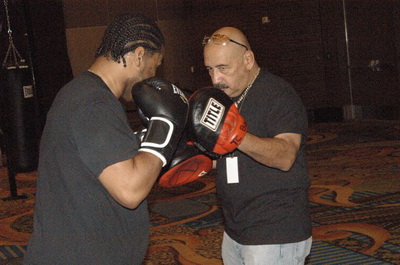 Third place on The Contender 4 Season, will be determined by a scheduled eight rounder, facing 34 year old Rico Hoye, 22-3-0, 15 KO's, of the Motor City, Detroit, against Nigerian Akinyemi Laleye, 12-2-0, 6 KO's, fighting out of Saint Petersburg, Florida. Hoye made it to this level with defeats of Michael Alexander and Joel Godfrey, both by UD5, but found himself at the losing end of a UD5 in his bout against Ehikhamenor.
Laleye, on the other hand, lost to Troy Ross by UD5 and had two victories against Erick Vega and Alfredo Escalera, Jr., both fights by UD5.
The other bouts include:
A 6 rounder pitting Felix "Bad News" Cora, Jr., 19-3-2, 9 KO's, a 29 year old southpaw from Galveston, Texas against a local New England favorite, Tim "The Hammer" Flamos, of the City of Champions, Brockton, Massachusetts, who came out of retirement, at age 41, for a final shot at the glory. Flamos, the former Massachusetts cruiserweight titlist, is probably best remembered by New England boxing fans in his 2007 and 2008 duo of fights with Chris McInerney, at Twin River Event Center and Foxwoods Resorts, where they traded jaw dropping, breathless TKO wins against each other, and left their fandom drooling for a decisive tie-breaker which never came to be. This bout, come win, lose or draw, will probably be the last drop of the Hammer.
The undefeated Ryan "The Irish Outlaw" Coyne, 26 year old from St. Louis, Missouri, with a record of 10-0-0, 3 KO's faces another local face, 27 year old Richard Gingras, of Concord, MA, 8-1-0, 4 KO's., for a scheduled six rounder at cruiserweight again.
And finally, six rounds will face off 28 year old Alfredo "Salsero" Escalera, Jr., of San Juan, Puerto Rico, 16-2-1, 11 KO's against 29 year old Erick "Dynamite" Vega, 8-3-1, 6 KO's, of Phoenix, Arizona.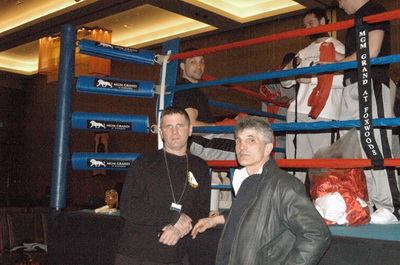 A limited number of tickets remain available between $45-$175. Fights start at 7pm sharp. Television coverage commences at 9 pm.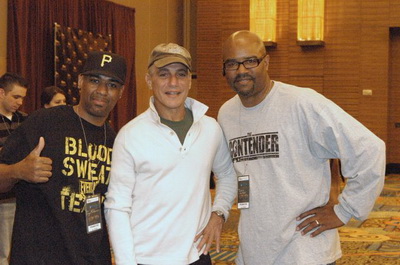 This Contender season has showcased knock out after knock out! If you haven't stay tuned so far, when you watch the show, fasten your seatbelts; this could be a bumpy ride!!