By Jason Peck – As a champion, Jermain Taylor's middleweight career was considered lackluster at best, marred by unconvincing victories and a failure to match up with Bernard Hopkins' legacy. But the boxing world attacked him most relentlessly for his ultimate crime – not fighting career middleweights.
Now wait a minute here.…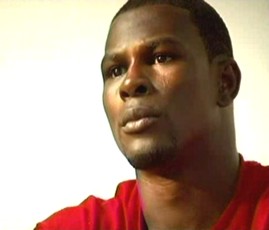 His successor Kelly Pavlik will next fight Hopkins at a catch-weight of 170 pounds. Prior to that, Pavlik's most likely possibilities included junior middleweight contender Marco Antonio Rubio, welterweight champ Paul Williams, and junior middleweight champ Sergio Mora.
What if Taylor had granted these guys a title shot? I suspect he wouldn't have gotten Pavlik's welcome response.
Why should a welterweight get a title shot against Taylor without first proving himself at 160 pounds? What did Sergio Mora accomplish, aside from a reality TV show and a narrow decision over a middle-aged man? Marco Antonio Rubio name might draw a bead of recognition from some sports fans – until they realize they were thinking of Marco Barrera instead. And taking a catch-weight bout against a P4P opponent would be no better; Taylor would instead be accused of holding the titles in limbo. Odds are he'd even get stripped.
In short, Pavlik might soon be doing some of the things that earned Taylor such scorn. But Pavlik scored the knockouts and captured the working-class demographic. He's the favorite child in the family, so a different standard applies. And that just doesn't sit well with me.
Pavlik fans will protest: Kelly's non-middleweight possibilities are different from Taylor's actual titles defenses. I agree wholeheartedly: Taylor was still taking much tougher opposition. This is not an opinion, by the way. Just compare the records:
During his short reign, Jermain Taylor defended against former undisputed junior middleweight champ Winky Wright, former junior middleweight champ Kassim Ouma, and former undisputed welterweight champ Cory Spinks.
I again stress that both Spinks and Wright had previously reigned as undisputed champs, having held belts from all three sanctioning bodies and the Ring Magazine title (pre-Golden Boy buy-out, no less!). In addition, Spinks had recently become a two-division champ with his victory at junior middleweight. Ouma had defended a world title as well, and had spent a considerable amount of time on the Ring's ratings.
Compare this to Paul Williams, who hasn't even made a successful title defense. Rubio's record may look impressive, but the opponents behind it aren't. Indeed, his few fights against real contenders are almost inevitably the ones he loses. Sergio Mora has little power, and narrowly defeated a man nearing middle age. And concerns over Hopkins' well-being have been well-documented on this very website.
Taylor would be torn to pieces if he took any of these fights. It's more of the same act that earned him such derision in the first place. With Pavlik, it's the kind of tough test a real champion would take. There might be some grumbling that there's no Pavlik-Abraham super-bout, but overall he'll be excused.
Conversely, I'd hate to see the reaction if had Taylor defended against Gary Lockett. It was a mandatory and it had to happen, but not even that excuse would get Taylor off the hook. If anything, he'd be chided for not growing a pair and vacating the titles.
This is nothing against either Pavlik or Taylor personally. Quite frankly, a fighter's say in whom he fights next is overrated. If anything, this ought to be against the matchmakers who put forward these fights. After all, wasn't it Lou DiBella who openly said that he'd match Taylor against nobodies?
But it's also against the sports fans, who continually hold two deserving fighters to such a double standard. I wasn't a big fan of Taylor when he was middleweight champ, but I've since realized that his career accomplishments deserve more respect. Otherwise, Pavlik should be getting less. And we can't have that, can we?