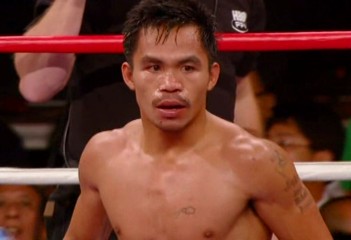 by James Slater — A fighter doesn't get too long to celebrate a win before talk turns to his next fight these days. Fortunately, Manny Pacquaio is a warrior who doesn't seem to mind. Willing to take on all comers and fight on a regular basis in an effort to keep on proving his greatness, "Pac-Man" behaves like a pound-for-pound king should behave.
With all that said, on to Manny's next fight. According to an article that went up today on PhilBoxing.com, Pacquaio could next be facing none other than "Mr. KO" himself, Edwin Valero. Talk about a fight that takes the excitement level up a few notches!
According to the news article, promoter Bob Arum, in an overseas phone call with Manila Standard today, was "pretty close to making a deal with [Akihiko] Honda," Honda being Valero's Japanese handler.
"I think we are in a position to close the deal," Arum said – also referring to Valero as "The phenomenal kid who has won every single fight by Knockout."
Let's hope this fight gets made. For although Pacquaio has many other, equally mouth-watering, prospective fights in his future, this one would likely be something truly special. Valero, a truly frightening puncher, against Pacquiao, the undisputed pound-for-pound king! What's not to like?
So far no date has been given for a possible Pacquiao-Valero fight, but Manny is down on BoxRec to be having his next fight on November 8th. Maybe fellow southpaw Valero will be his opponent? Valero, an unbeaten 26-year-old from Venezuela, is the current WBA super-featherweight champion. But reportedly struggling to make weight, the 24-0(24) banger is looking at moving up to lightweight. Also, now that he's licensed in the sate of Texas (due to Valero's failed brain scan a few years back he was not allowed to box in the U.S) the fight could be made on American soil. Apparently, Arum is hopeful the state of Nevada will follow Texas' lead and grant Valero the right to fight. If this is the case, the super fight could take place in Las Vegas.
Valero would be a genuine threat and a huge opponent for "Pac-Man." With truly alarming numbers – 19 of his 24 KO's coming in one round! – the fighter known as "El Inca" would be coming into the fight fully expecting to win. With Pacquiao's greatness perhaps being tested like never before, the fight could well turn into an absolute classic!