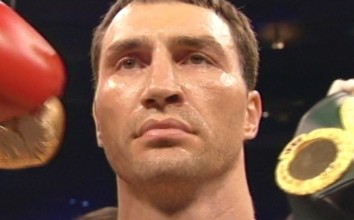 By Ted Sares: What was at stake: The heavyweight unification fight between the IBF Champion Wladimir Klitschko and the WBO Champion Sultan Ibragimov.
Styles: 1) Klitschko, 49-3 (44), is improved in all areas and can take an opponent out with left hooks (Ray Austin), a signature lethal straight right (Calvin Brock) or ultra punishing jabs (Lamon Brewster). His stamina has improved and so has his focus under the masterful direction of Manny Steward.
2) Ibragimov, 22-0-1 (17), is a hard working, in-and-out type southpaw fighter who adjusts well and gets the job done, but in less than a crowd pleasing manner. His recent UD over Evander Holyfield attests to that, though one cannot help thinking what would have happened to the "Real Deal" had he been in there with Wladimir.
Against the mummified Shannon Briggs, Ibragimov fought a disciplined and smart fight to take the WBO heavyweight title.
Level of Opposition: Clearly in favor of Klitschko as Iggy's resume is filled with less than stellar opposition including names.
Common Opponent: Ray "The Rainman" Austin who was demolished by Klitschko in a matter of seconds, but held Sultan to a controversial draw.
Prediction: The Russian's style will give Dr. Steel Hammer some early trouble, but once Wlad breaks the combination and sets the tempo with his savage jabs, he will take control. And he will be not be immobile like Briggs or herky-jerky like Holyfield. As he picks up the jab volume in his usual fashion, Ibragimov will be set up for the inevitable right that will knock Iggy out for the first time in his career. However, before the icing, he will give a good account of himself.
Outcome: The PhD from the Ukraine was no killing machine tonight as fought a surprisingly cautious and defensive fight throwing relatively few rights. His jab was a thing of beauty but his right hand was absent for the first several rounds. While he failed to please the crowd or the Monday morning quarterbacking duo of Lampley and Lewis 9oe even his trainer), he did what he had to do to win. It was not pretty but it WAS his 50th win.
As for Iggy, well he survived and that's about all, as he simply could not duplicate what Carlos Quintana did with Paul Williams.
I had the result right, but most definitely not the way I thought it would be achieved.
I scored it 119-110.
Visit Ted Sares at www.tedsares.com