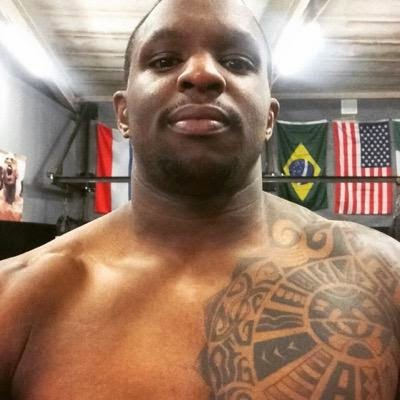 Around this time last year I wrote about 3 heavyweights that would have a big 2014 – Lucas Browne, Derek Chisora & Deontay Wilder.
Each had a year of differing success or non success. Wilder is about to fight for the WBC heavyweight title, Browne is trying to angle himself a shot at the WBA interim and Chisora is at a crossroads, perhaps his last crossroads..
This year I have picked just 2 fighters both British boxers who I think will have a huge year and possibly could be in world title contention in 12 months time maybe even sooner.
They are are Dillain Whyte & Adam Etches.
Dilliain Whyte – After 2 years out of the game for alleged drug taking this is the big year for Dillain. This is the man who floored and beat Anthony Joshua in the amateurs and has a lot of ground to make up to catch the Joshua hype train. His record stands at 12 fights, 12 wins, 9 KOs.
He has been matched fairly impressively in his 3 fights since his return, learning fights, fights to throw off the cobwebs. Now is the time to show what he can do. His next fight Vs Marcelo Luiz Nascimento is a step up from the previous three. He has been in with Chambers (lost points last time out) and Parker (TKO loss rd 7) and although he has lost 7 he has won 15 of his 17 wins by KO, so holds some power and is a little dangerous. A good test for Dillain.
Where do I think Dillian will be in 12 months? He needs to keep busy, perhaps 8 fights this year, 4 awkward journeymen, then perhaps some top 35 ranked fighters. This man has talent, serious talent and some awesome power. Of all the up and coming heavyweights that I have seen around the world he is the most technically gifted and the one with a huge future, reminds me of a prime Herbie Hide, with a lot more ability though.
Adam Etches – Perhaps the most underrated boxer in Britain, Adam has just continued to fight and win and fight and win and gain valuable experience, seemingly quite happy to do all this under the radar of the so called "bigger" names such as Ryder, Saunders, Eubank Jr, etc. Adam is the IBF International Middleweight Belt holder and will defend this on March 28th in Sheffield. A record of 18 fights, 18 wins and 15 KOs demands respect and this is the year in my opinion that the world (not just Britain) sits up and takes some notice of this level headed young man.
Fights for the British and European belts loom large on the horizon for this year, ideally a fight for both in one fight against perhaps John Ryder, would be ideal, although the politics of the boxing world sadly may mean this doesn't happen.
Where do I think Adam will be in 12 months? He will be knocking on the doors of Peter Quillin and Miguel Cotto. Yes! That is how highly I rate this young man. Whether those fights will happen is not likely in 12 months time, I can see him having a shot at Saunders' world title (should he win it) and I also think he will eclipse Eubank Jr in the next 12 months, with his "normal bloke" attitude. Ryder will be a big name casualty at the hands of Etches this year. In 18 months Adam will be a world champion, no doubt about this in my mind at all.
In summary these 2 young fighters have the world at their feet. They have the ability and the desire, now they just have to take their chances as and when they arrive. The next twelve months are huge for both of them.
I wish them well…