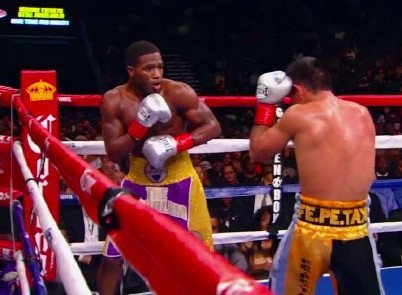 By Paul Strauss: Adrien "Problem" Broner is a star in the making. You doubt that? If so, it's obvious you haven't done your homework. Look around, read a little and listen to boxing people in the know. You will soon realize the media want this guy to be boxing's next star. One prime example is Ring magazine's current edition. It devotes considerable ink to the undefeated youngster from Cincinnati, Ohio.
However, when preferential treatment is allotted, it begs certain questions. For example, "Is all of this attention justified? Does "Problem" deserve all the attention"? The media is in the star making business. Star making "sells newspapers" as the old saying goes. That's obvious, so don't necessarily look to them for answers. The media will too often shrug and say what they do is acceptable behavior in modern society. Many in the entertainment business from Mae West to Floyd Mayweather, Jr. have understood that fact and exploited it to the hilt.
The truth is there's always been a kind of unholy union between a star in the making and the media, kind of a wink wink thing. It's not a new phenomenon, and in fact unholy unions even exist on a much more serious level with governments.