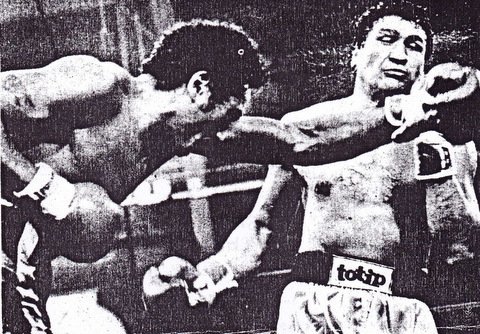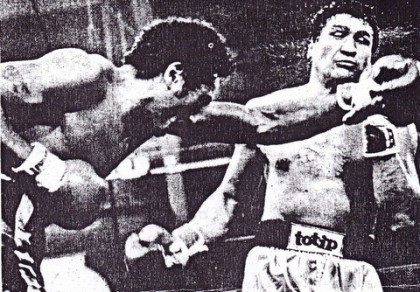 By Brian D'Ambrosio  – Marvin Camel started off the bout on 3/31/1980 for the WBC Cruiserweight title picking up where he left off in their first encounter – a brutally unfair draw on his opponent's home territory of Yugoslavia. He flicked out a stiff right jab and scored hard body shots. Mate Parlov retreated and lost the first pair of rounds. After a sluggish, indecisive third round, Parlov stepped up the aggression in the next three, countering effectively.
In the sixth, Parlov cut Camel's left cheek near the sideburn. Despite the chants and flag-waving of a small contingent of his countrymen, Parlov could not sustain his advantage. After an even seventh, the rest was controlled by Camel except for the fifteenth when an ugly gash below Camel's eyebrow caused him to lose that round.
Pleasing to the Las Vegas crowd crammed with many of his home state Montana fans, Camel re-established his right jab in the eighth round and dictated the rest of the fight with his most dependable asset. As the fight progressed, Camel discovered that he could deliver this punch to its target from a crouch, and that Parlov could not counter effectively when Camel was in this stance.