Cleveland, Ohio native Shawn Porter got back into the win column last night as the co-main event of another "Premiere Boxing Champions" card, which was broadcast live on Spike TV. Although he was originally scheduled to fight rugged veteran Roberto Garcia, there was a last minute replacement. Apparently Garcia was more than 4 pounds overweight the day of the weigh-in and didn't even bother to show up. So Al Haymon reached out to Erick Bone, a New Yorker by way of Ecuador, and flew him out to California less than 24 hours before the bout.
There have been plenty of cases throughout boxing history where these last minute replacements lead to upsets, but the former welterweight titlist handled the distractions well. The last time Porter was in the ring he lost his title to England's Kell Brook, yet on Friday the 13th at the Citizens Business Bank Arena in Ontario, California, he would not be denied.
Porter came out very aggressive, bouncing and working behind his jab. The challenger hung tough and landed some leather of his own, but was already sporting a bloody nose by the second round. Both men were throwing with bad intentions but the former titlist seemed to be getting the better of it; his punches moved Bone when they connected. There were times over the next couple of rounds when the former titlist would abandon his jab and lunge in, this is when the New York fighter had his best moments. To Porter's credit he seemed to calm down and settle a bit, moving backward at times and attempting to set traps. He mixed his punches up between the head and body. It would pay off in the fifth round.
https://youtu.be/AhkFZhxw4w4
The challenger, breathing heavy and feeling the pressure, was dropped from a great body shot halfway through the fifth. Like a shark smelling blood in the water, Porter seized the opportunity, backing his opponent into the ropes where he teed off without taking any return fire. After landing numerous unanswered shots, a beautiful left-right-left combo to the head dropped Bone and he collapsed on the canvas. It was a vicious, bloody knockout – just what the Spike TV audience wanted!
Bone dropped to 16-2 (8KO) while Porter improved to 25-1-1 (16KO) and figures to be in the mix for a title shot very soon. Questions, comments, hate mail? You know what to do.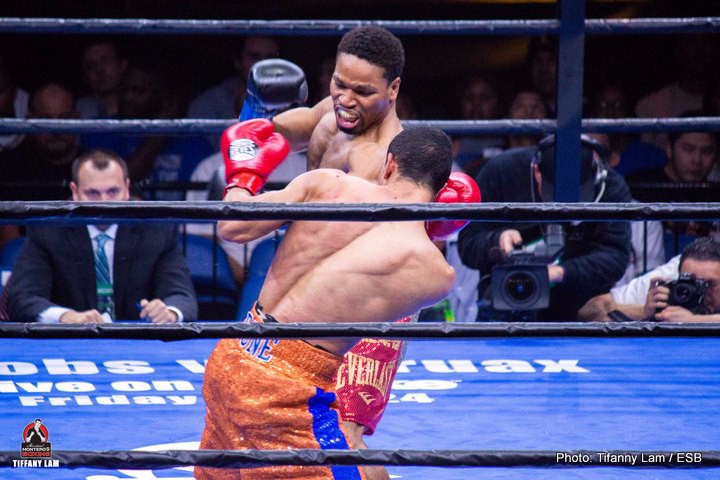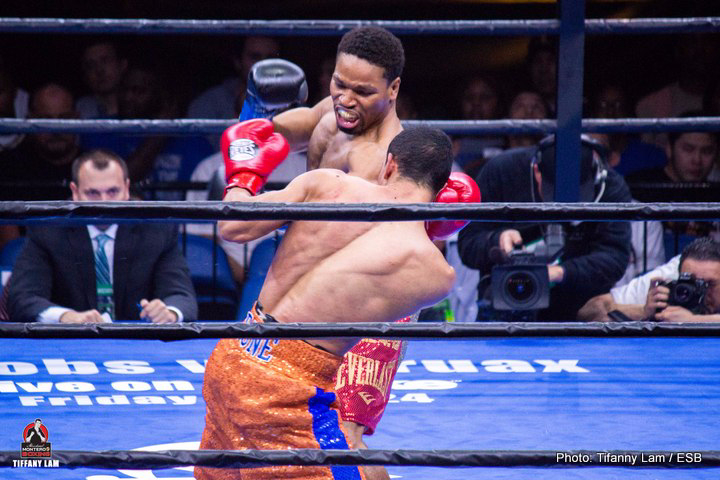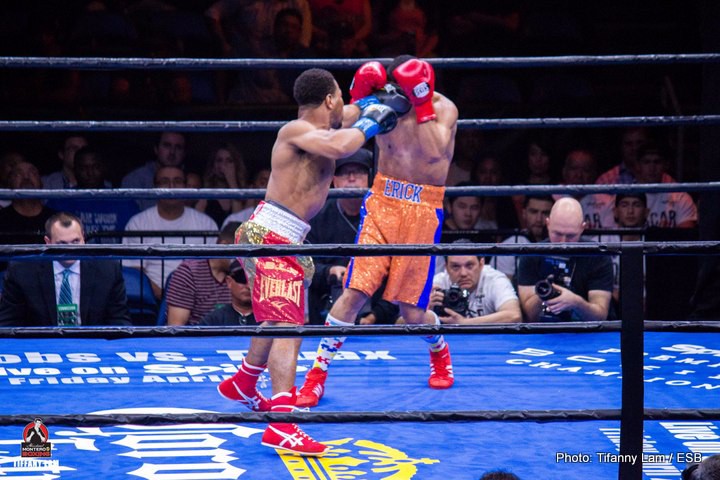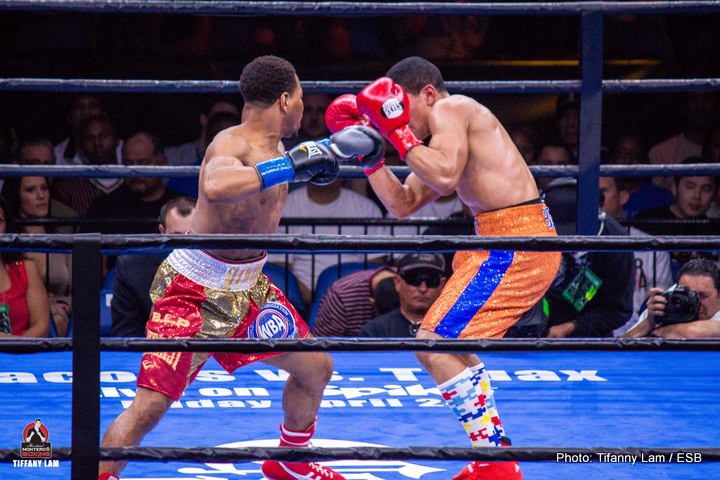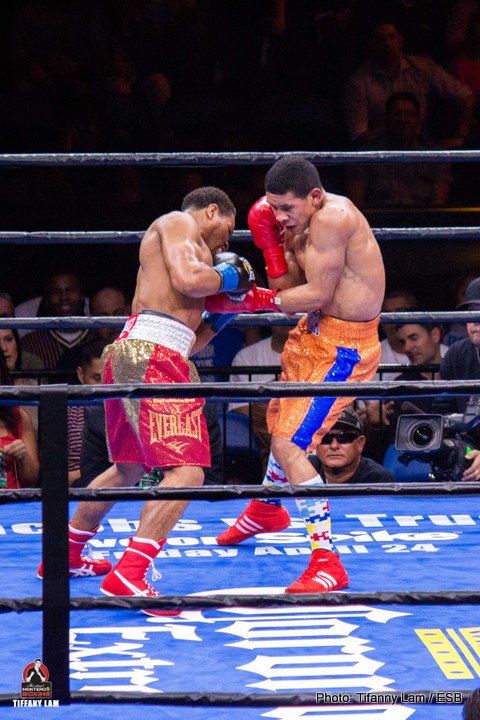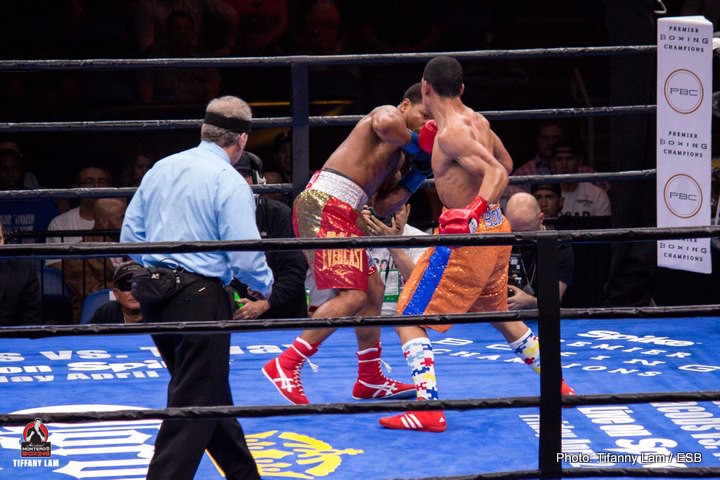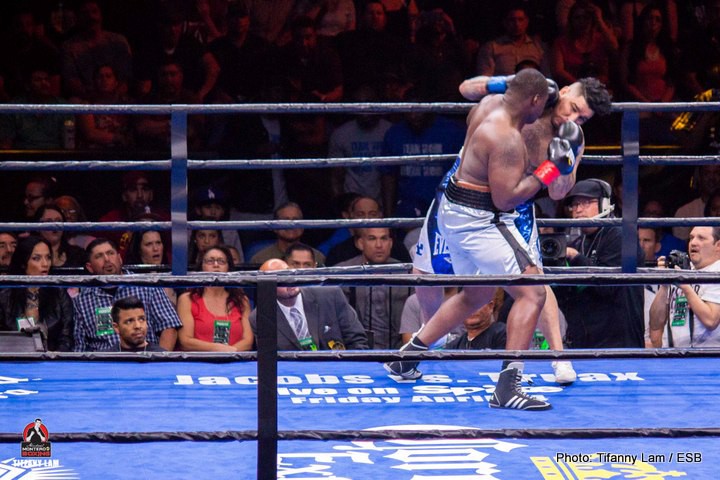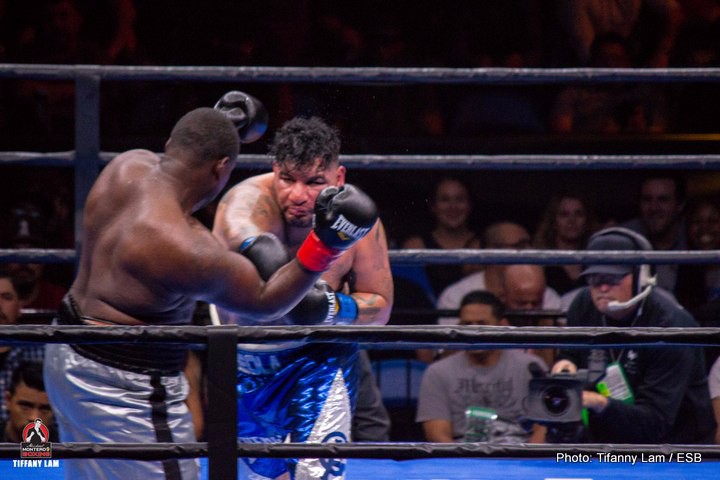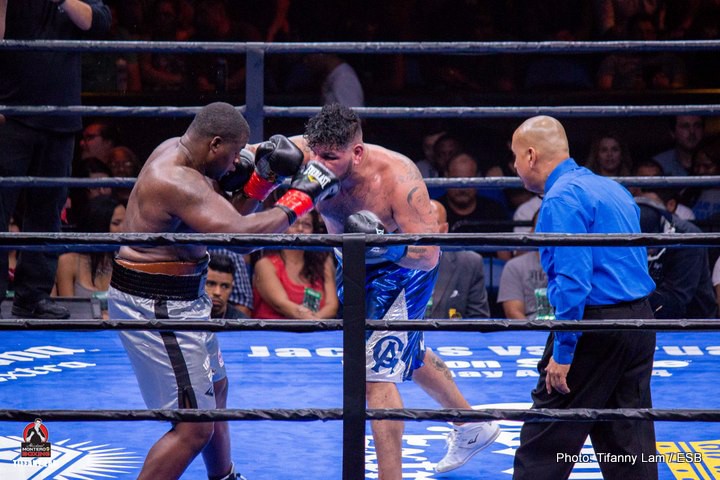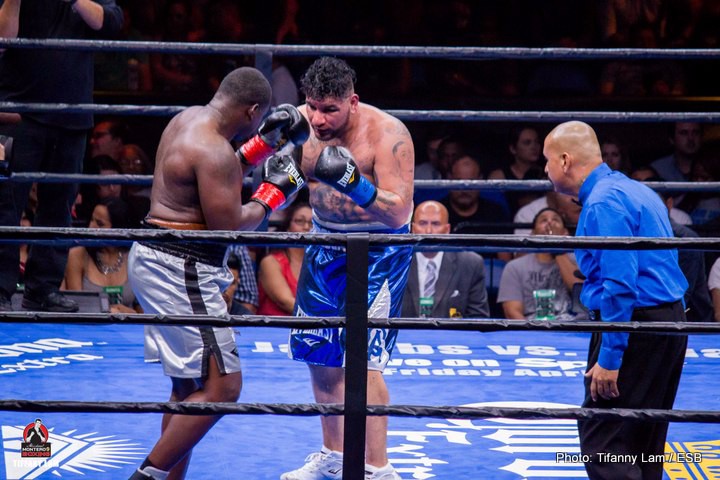 Twitter/MonteroOnBoxing
Instagram/MonteroOnBoxing
Facebook/MonteroOnBoxing