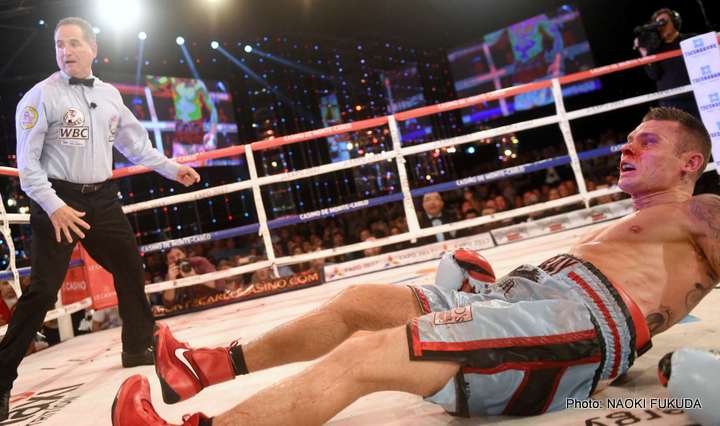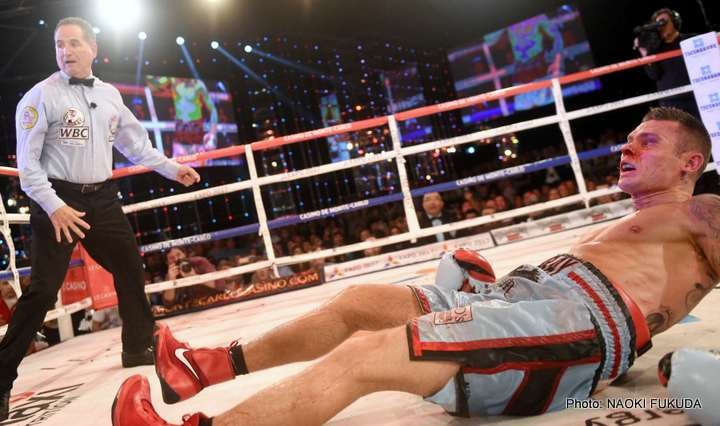 'First time I have been properly beat, and first time I have been stopped.'
In an interview with IFL TV after his fight with triple G it was obvious the disapointment that Martin Murray was feeling. He put in a spirited effort and did a lot more than many thought he was capable, but eventually was beaten by the king of the Middleweight division.
Murray showed good sportsmanship in saying it was a pleasure to share the ring with such a good fighter, but felt as though there was nothing more he could do in the ring to pull off the upset. Murray discussed the fact that in his career he had never been put down by any head or bodyshot and dealing with that for the first time in his career, three times in the fight was tough.
Many thought that it was over in the fourth when the bodyshot put Murray down. We had seen Mathew Macklin put away with a similar display of power to the body and it was impressive to see Murray not only get up, but come back in the fifth and sixth rounds and land a few combinations of his own. We have not seen Golovkin take too much fire in his career, but he has shown he does have a chin to go with his impressive offensive skills and extraordinary power which is good because his defence, whilst good, is not as great as his offence.
Murray made no excuses in the interview, when discussing his preperation for this fight he mentioned a five week stay in Africa where he flew out sparing partners and nutritionists for a perfect camp which led to him being in top shape for fight night. He was just in a situation here where he was up against one of the best fighters on earth. When asked by the interviewer how Golovkin compared to fighters like Sturm and Martinez Murray comented that shots he landed against Golovkin which didn't phase him were shots that put those other guys on the backfoot and certainly hurt them.
Martin Murray also said that he finds it hard to get up for lesser opponents and would like to stay in the big fight picture. The Lee-Quillin fight would be ideal for him as the next step in his career as he can pick up a world title and start to prove that he is the number 2 man in the division.