http://youtu.be/tj5aS6ioHB0
A record attendance of 9,323 fans filled the StubHub Center to see Gennady Golovkin face Marco Antonio Rubio in the "Mexican Style" fight card main event Saturday night. Golovkin proved that styles not only make fights, but fight fans, as the mostly Mexican-American crowd cheered for the Kazakhstan native throughout. Rubio appeared confident and ready during his ring walk, looking much fresher than he had at the weigh the previous day. "GGG" and his team made an extra-long ring walk, circling the entire lower bowl and waving to fans, sending the place into a frenzy. The stage was set for Gennady's promise of a "big drama show".
The first round began like most Golovkin fights, with the Kazakhstan native stalking and looking to create openings. GGG's facial expression and body language were all business; he was hunting for the kill. Rubio tried to play keep away and was successful for most of the round, but things changed in the second. Golovkin opened up and couldn't miss with his right or his left, backing Rubio up any time he touched him. A sharp uppercut snapped Rubio's head back and he staggered into the ropes, where a left hook to the temple sent him crumbling to the canvas. The proud Mexican made it to his feet at the count of nine and appeared like he could go on, but referee Jack Reiss waved it off.
The stoppage was a tad premature for some fight fans, but Rubio was completely overmatched and in bad shape. Better safe than sorry. Officially it goes down as a TKO at 1:19 of the second round. Golovkin landed 45 of 99 (45%) total punches, while Rubio was 21 for 76 (28%). In just a round and a half GGG landed 28 of 54 power punches (52%), compared to 13 of 40 (32%) for Rubio.
After the fight Golovkin was asked who he wanted next and he made it quite clear. "I have 3 belts, I will fight anybody.  (But) I think first Miguel Cotto", he said. "I respect Canelo. He is good, Chavez too; but first Miguel Cotto." Tom Loeffler of K2 Promotions noted that they have a February date for Gennady to fight in Europe, probably against Martin Murray. However should a deal with Chavez or any of the other big names come up, they'd be willing to scrap that fight and come to the states. After the February bout, the plan is to fight again in May, then twice more in the second half of 2015.
Marco Antonio Rubio falls to 59-7-1 (51KO) while Gennady Golovkin improves to 31-0 (28KO). His knockout percentage (90.3%) is the best among all active world titlists and champions.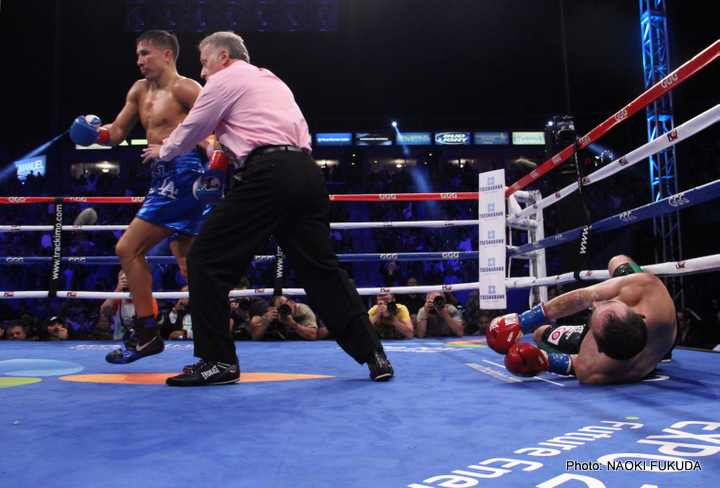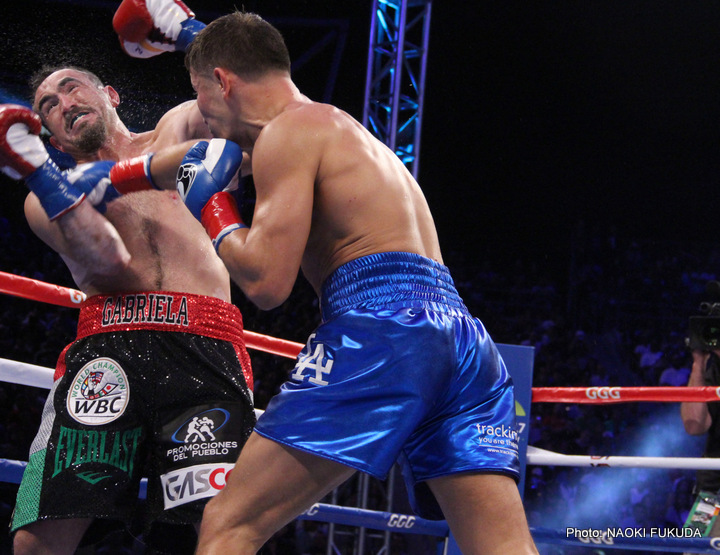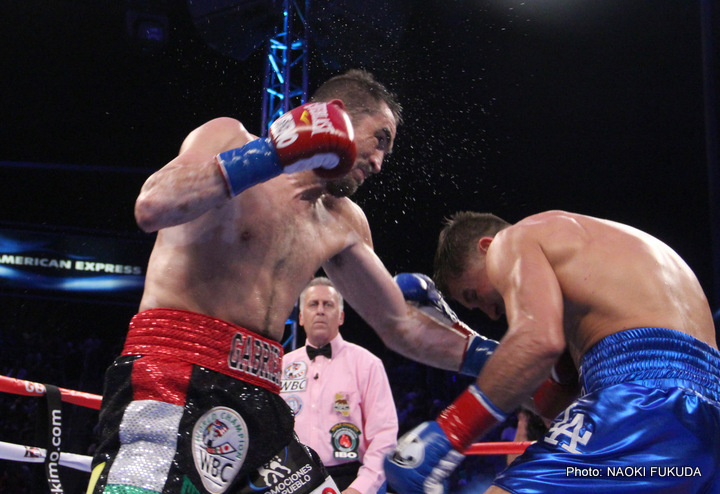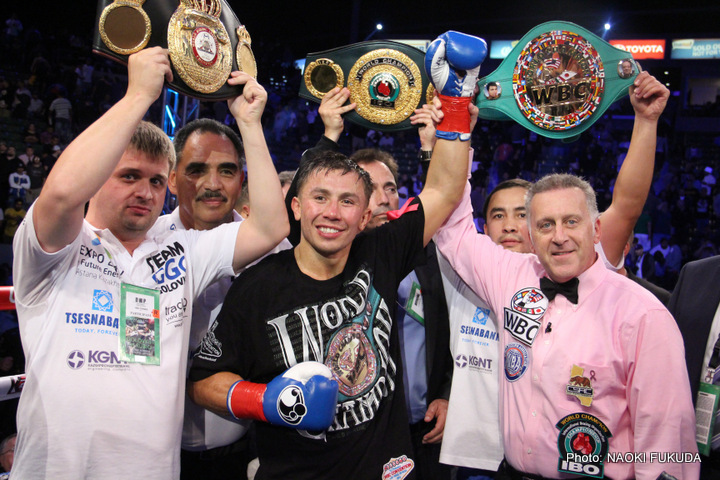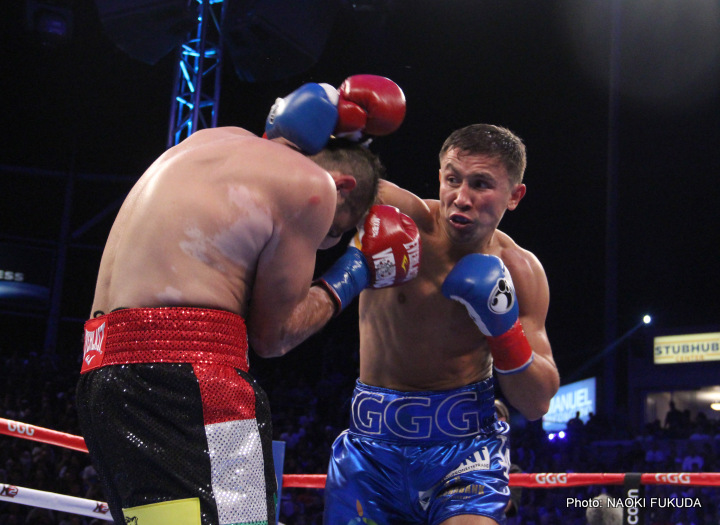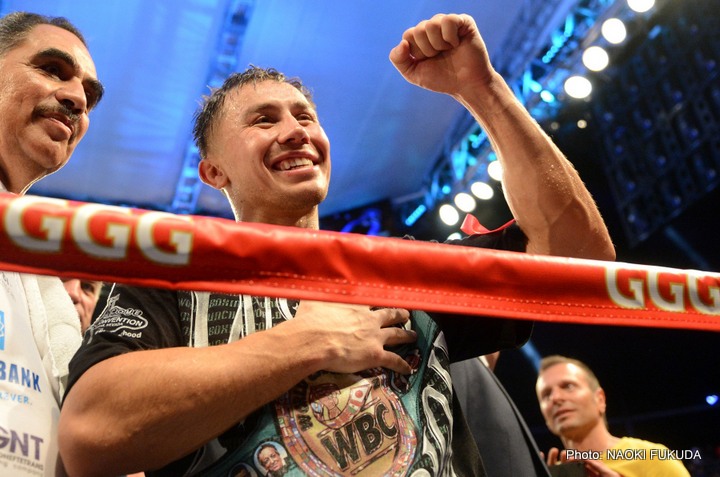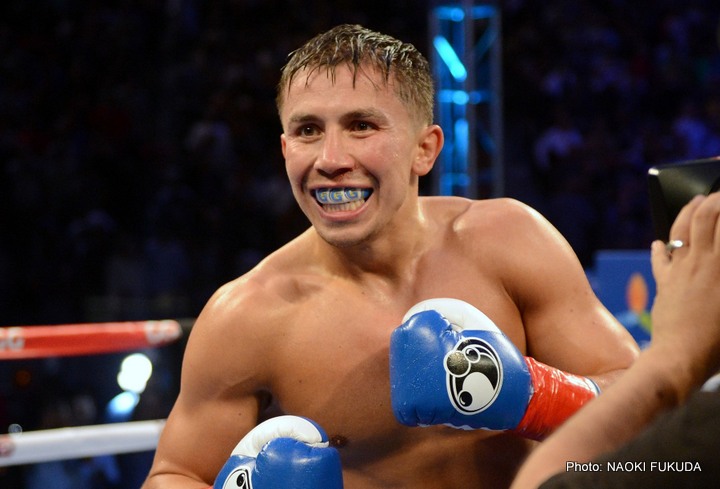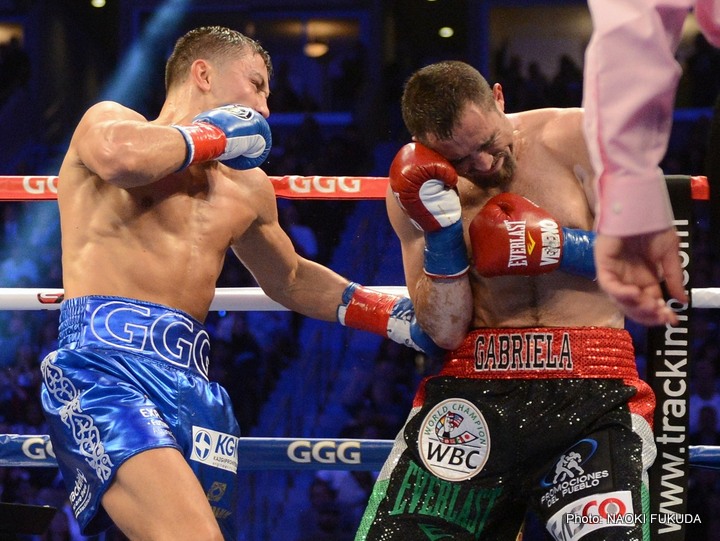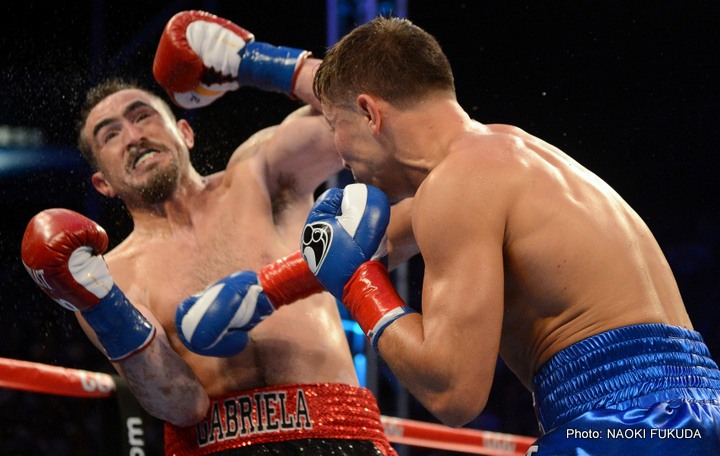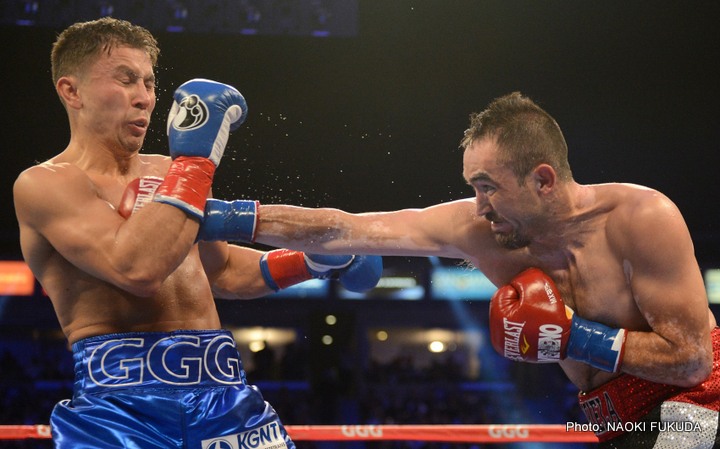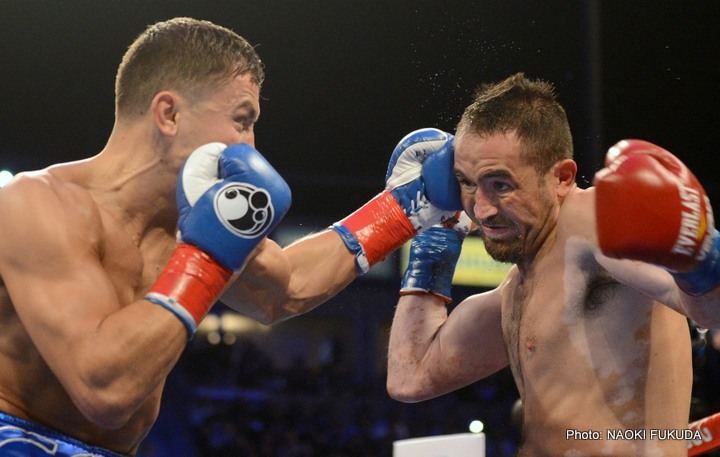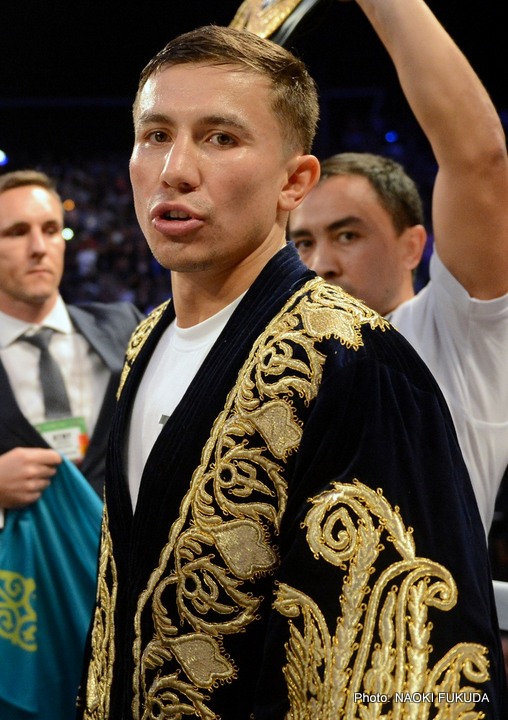 Questions, comments, hate mail? You know what to do.
Twitter.com/MonteroOnBoxing
Facebook.com/MonteroOnBoxing
YouTube.com/MJBDetroit