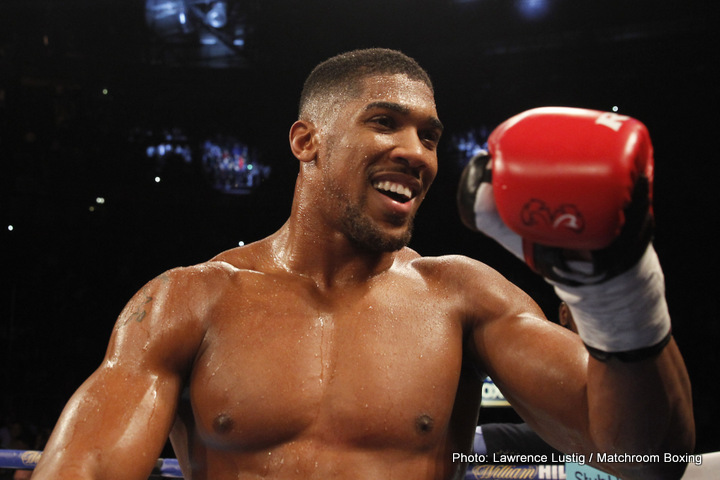 If he manages to defeat Wladimir Klitschko a week tomorrow, Anthony Joshua will add the WBA belt to the IBF crown he already holds – but he might find it impossible to keep hold of both belts for long. As his promoter Eddie Hearn explained to The Star, a victorious Joshua is extremely likely to be ordered to defend the IBF belt against Kubrat Pulev, and the WBA belt against Luis Ortiz.
So, unless "a deal can be done," Hearn says Joshua is going to lose one of the belts he will exit a rocking Wembley Stadium with if he's victorious on April 29. More alphabet soup madness, or two good fighters getting what they have worked for and fully deserve? Take your pick, but it really does seem next to impossible for any heavyweight to become undisputed king these days.
"Quite possibly we will have to vacate one of them unless a deal can be done," Hearn said. "I'm not really concerned about belts. I'd love him to have all the belts but as Tyson Fury found out, that's not really possible. The same thing which could happen to AJ happened to Tyson Fury. His mandatory was due, he wouldn't fight his mandatory and he lost the belt. It would be the same for Anthony Joshua and there would be no exceptions to the rule. He has to fight Pulev next. This is the unification, which has avoided the Pulev fight for now."
Ask a fight fan, and chances are great they would rather see Joshua (if he beats Klitschko) face WBC heavyweight king Deontay Wilder in a huge, three-belt unification showdown. But, thanks to boxing politics, this seems unlikely. Joshua against either Pulev or Ortiz would result in very interesting, perhaps even great action, but neither guy is the big star Wilder is.
Right now though, Joshua cannot afford to worry about which belt he will look to defend later this year; he must focus fully on defeating former king Klitschko. No distractions.