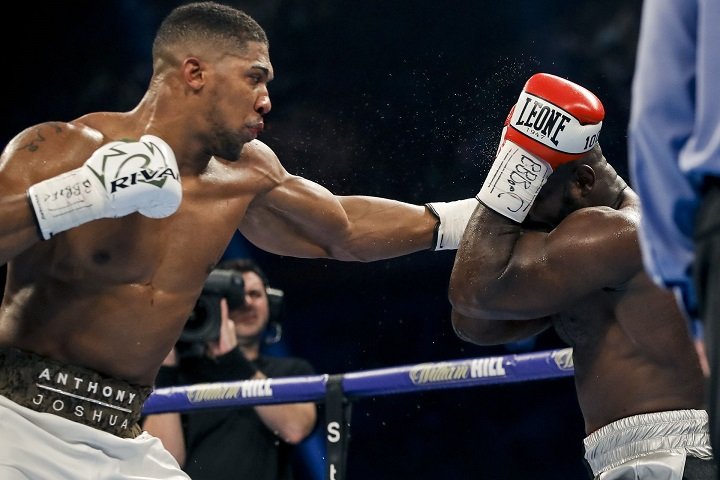 It's all down to the money side of things now. This is certainly how it looks, anyway. Deontay Wilder, as relentless as ever with his calling out of rival heavyweight champ Anthony Joshua – now telling BBC Sport he will come to England to fight "little girl" Joshua if he has to do so – wants to fight, as he puts it "ASAP."
Joshua too says he wants the fight, but Wilder is not so sure AJ's promoter Eddie Hearn wants it: "I think Eddie is ducking more so than Joshua," the WBC ruler said. So, as the two sides argue over the cash split (Hearn is, as we know, extremely reluctant to give Wilder anything close to a 50-50 split) WBO boss Joseph Parker enters the scene in a major way.
According to David Higgins, Parker's promoter, he and Hearn have "exchanged e-mails" and the fight could happen next "if the terms are right."
"My message was Joe would fight Joshua next and Hearn's message was that Joshua would fight Parker next," Higgins said at a New Zealand press conference as quoted by Sky Sports. "It's now a question of the deal and the money."
The possible target date for this fight, one that would see the WBA/IBF/WBO belts all on the line, is March or April. Higgins, speaking on behalf of his fighters, says he believes Joshua is very beatable and that he wants his fighter to be the man who dethrones Joshua before anyone else does it first.
So, will we see Joshua-Parker next and not Joshua-Wilder? If so, who will Wilder fight next? Hearn stated recently how he feels Wilder will defend against Dominic Breazeale next, Breazeale winning a WBC eliminator against Eric Molina on the under-card of Wilder's rematch blowout of Bermane Stiverne. All well and good.
In an ideal world though, the winner of Joshua and Parker must then fight the winner of Wilder and Breazeale – also next year. As Wilder says himself, "no more games."
Could we actually see a unified world heavyweight king next year?