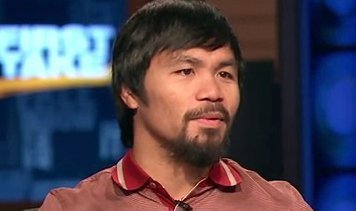 Share the post "Why doesn't Pacquiao offer to fight his April 12th opponent for free?"
Manny Pacquiao got a lot of attention last week with his offer to fight Floyd Mayweather Jr. for free in a fight where they would both give their entire fight pay to charity. This was Pacquiao's way of showing Mayweather that he's not desperate for the fight. My thoughts are this sounds good from Pacquiao, but why focus just on Mayweather for this charity offer?
If Pacquiao is willing to give his entire purse to charity, then he should be willing to give his money away for his next fight against Tim Bradley or Ruslan Provodnikov. If the idea is for Pacquiao to give to charity, why should there be a difference in which opponent he's fighting for him to do this? Does it absolutely have to be Mayweather that Pacquaio is fighting for him to give money away?
Maybe it's me, but I don't believe Pacquiao's offer to fight Mayweather for free is a legitimate one. I picture Mayweather agreeing to the fight and then all of a sudden someone coming forward, possibly Pacquaio's promoter Bob Arum, saying that that the money won't be given to charity.
Pacquiao obviously mentioned wanting to fight Mayweather for free to show him that he's not desperate for the money he'd get in a fight with him. But I think Pacquiao could show that he's not desperate for money in a different way by giving all the cash he gets for his April 12th fight to charity as well. If money is no object for him then he should willingly give his entire purse for the Bradley or Provodnikov fight to charity, right? If Mayweather was to see Pacquiao do that, then he would surely believe that Pacquiao is sincere about wanting to fight him for charity. But barring that, I don't think it's an offer that Mayweather would ever take seriously because of the chances of Pacquiao changing his mind or having his promoter do the talking for him by saying the money won't go to charity. The proof is in the putting. If Pacquaio is going to give to charity, then he should do that for his next fight to show Mayweather how little he cares about the money he'd get for the Mayweather fight.