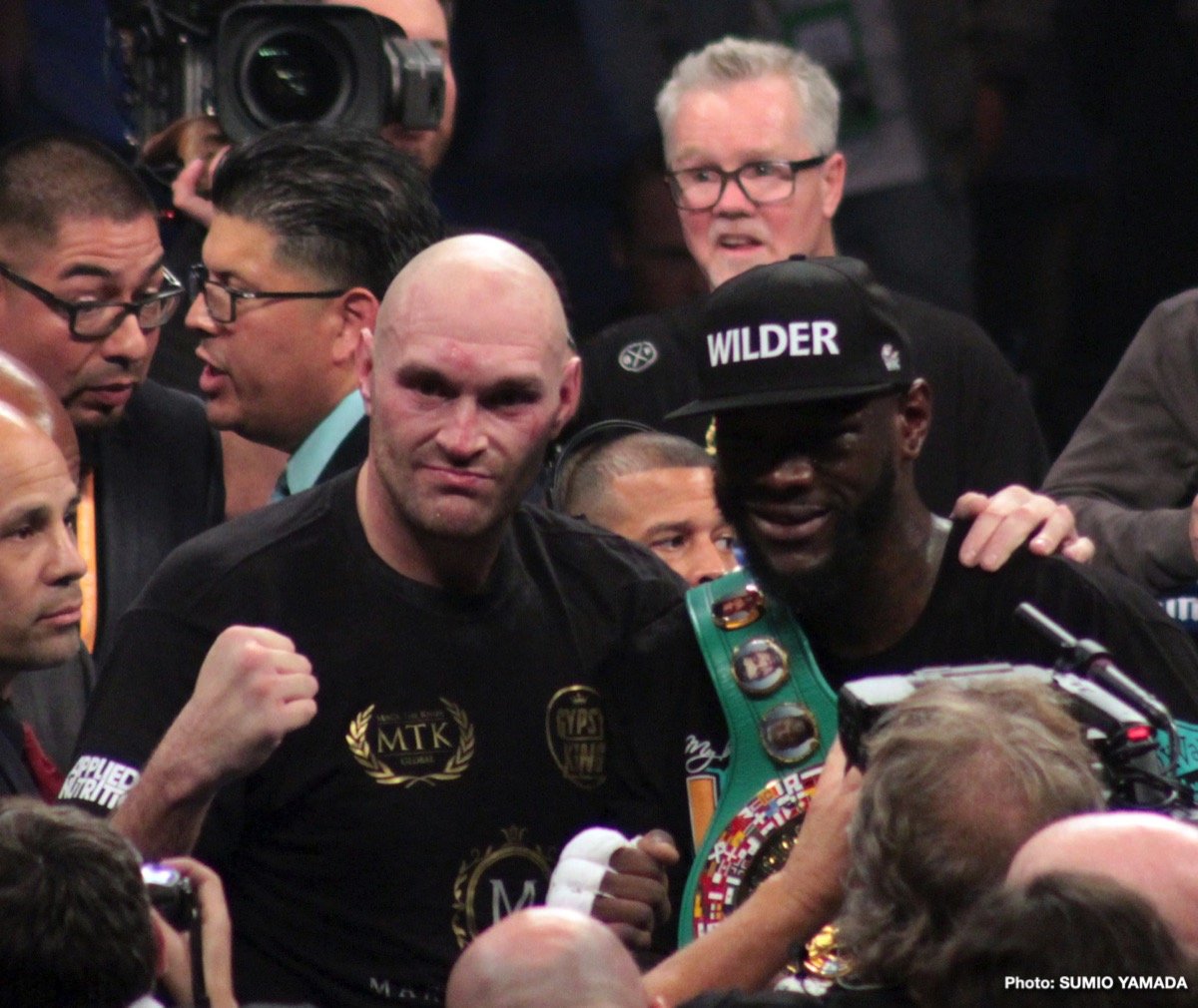 WBC heavyweight king Deontay Wilder was bang-right when he stated on Saturday night, after his great battle with Tyson Fury, how the heavyweight division is on fire and is really coming alive. We now have a situation where we have the prospect of three potentially great fights. We could see Wilder and Fury do it all over again next, or we could see Wilder finally get his hands on rival champ Anthony Joshua next, or we could perhaps see lineal ruler Fury fight AJ in a genuine Battle of Britain showdown.
Of these fights, which would YOU, a paying fan, prefer to see take place next?
Wilder and Fury have unfinished business, we know that, and a rematch would almost certainly prove to be another enthralling encounter. Can Fury, with more time to prepare, improve on his December 1st performance? Can Wilder shorten up his "overextended" right hand and land more bombs on Fury and take him out in a return? If Fury were to be cracked by the right hand/left hand combo Wilder caught him with in that stunning 12th round, would he be able to survive once again?
There are equally fascinating questions we can ask about both a Wilder-Joshua collision and a Fury-Joshua clash: Could Wilder take out AJ if he hit him with the kind of hellacious shots he tagged the far more elusive Fury with? Would AJ's bombs prove too much for the hittable Wilder? Would Fury be able to outbox Joshua the way he was able to outbox Wilder for long periods? Would Joshua get home with more shots on Fury than Wilder managed?
In an ideal world we will get answers to all these questions, and a whole lot more. For if Wilder and Fury do fight next, the winner could then go on to fight AJ. Or if either Wilder or Fury gets hold of Joshua next, the winner of that fight could then fight the other guy. It's a brilliant three-way rivalry we have in the heavyweight division right now. At least it will be if all three fighters play ball and take the right fight or fights.
Whether we see Fury-Wilder II, Fury-Joshua or Wilder-Joshua next, it's likely we fans will be happy. We do, though, need to find out at some point just who is the best out of these three fine fighters.