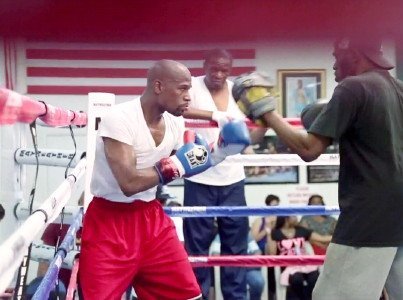 Possible scenarios are what they are, possibilities. But in the case of the historic "Fight for Charity" dare between two biggest names in boxing, there are only certainties. If and when Floyd Mayweather accepts the challenge to fight Manny Pacquiao for charity, the fight would surely be greater than great as it has been anticipated for years. But if and when Mayweather wouldn't agree, at least he and his devotees along with the cynics would know that Manny is not desperate to tangle with Money in the ring for money reason; and that dud Mayweather would be proven a big joke once again.
However, should Mayweather opt to ignore the call and keep mum about Pacman's dare, the people are not dumb and dump to take it as gallantry or anything positive to heal the sport or push boxing forward.
The message gets even louder and stronger: Mayweather has to have Pacquiao for his next fight or he will have to retire soonest this year because if not, hardcore and casual fans the world over would just be too happy to sleep on the exact date and time when he fights a different opponent.
Governor Hugh could be right after all, "Floyd may be worse than a coward because a coward wakes up when he is called a coward especially by a rival." Prove him wrong Floyd.
I believe in your abilities and it's no secret anymore.
Beat your Fear.
Then beat Pacman.
renimvalenzuela@yahoo.com