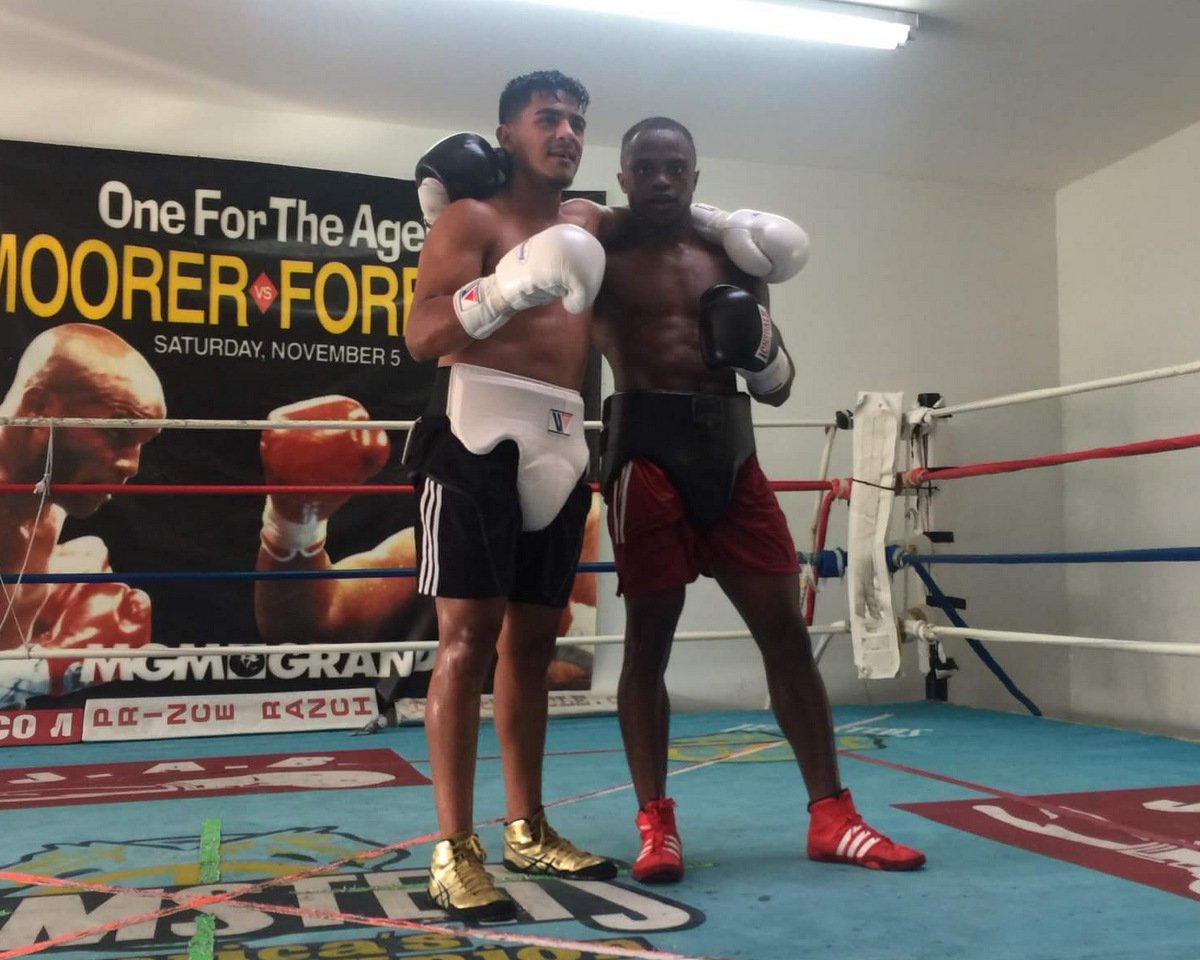 The countdown to the WBO super bantamweight world title clash between the champ, Jesse Magdaleno (25-0, 18 KOs) and interim title holder, Isaac 'Royal Storm' Dogboe (18-0, 12 KOs) has began over two months to their clash in the ring.
According to reliable sources, negotiations are far advanced for the fight to take place in Maryland or Las Vegas in the USA on April 28 but Magdaleno stoked the fire early Tuesday by posting a photo memes mocking Dogboe on Instagram.
"Hey Isaac Dogboe hurry up and sign the damn contract and let's get this fight going so I can mop you out this division," Magdaleno wrote alongside the photo which had him mopping the head of Dogboe at his feet.
It was the perfect post that made the 23 year old Dogboe very angry. The Ghanaian, a 2012 Olympian at age 17, replied with a post of his own almost immediately, warning Magdaleno to expect the same beating the Mexican-American apparently received when the two then budding boxers clashed in a sparring session in Las Vegas in February 2015.
"You don't want to get me angry Jessie Magdaleno. Keep chatting me bare, it will encourage me to want to knock you out. Amigo, guess what, pretty guy, tread very carefully with your memes and your words," Dogboe posted on Instagram.
He continued: "Hope you remember when we sparred in Vegas your corner stopped the sparring in the 5th Round whilst we were supposed to go for 10, I was only 4-0 back then. You're a great guy but careful now, you're entering into a different territory, your management can't save you."
When they eventually do clash on the proposed April 28 date, it will be the first return to the ring in over a year for the 26 year old Magdaleno since making a first successful defence of the title by stopping Adeilson Dos Santos back on April 22 last year. The southpaw had first won the world title courtesy a unanimous decision over highly rated Filipino, Nonitaire Donaire in November 2016.
WBO number one rated Dogboe on the other hand set up the chance to fight for the world title with a dominant round 5 stoppage of Cesar Juarez of Mexico to win the interim WBO junior lightweight belt in Accra last month.