In the aftermath of last Saturday's controversial 12 round split decision win by Juan Franciso Estrada over Roman 'Chocolatito' Gonzalez, the WBA has given a temporary suspension to judge Carlos Sucre for turning in 117-111 [9 rounds to 3] score in favor of WBA super flyweight champion El Gallo Estrada (42-3, 28 KOs).
WBA president Gilberto Mendoza says the judge Carlos Sucre has been given a temporary suspension.
The unusual 117-111 score by Sucre stood out like a weird bird in contrast to the other two judges' scores which had Chocolatito winning 115-113 and Estrada up 115-113.
As part of Sucre's scoring of the fight, he incredibly gave Estrada the last five rounds.
Many fans believe that Chocolatito won the last five rounds, and, of course, the 12th. Estrada was hurt by Chocolatito in the 12th and looked to be on the brink of being knocked out.
Last Saturday's long-awaited rematch between Chocolatito and Estrada was viewed by promoter Eddie Hearn as the best live fights he's ever witnessed in his 33 years of watching boxing.
Hearn said he had Chocolatito winning by fight after getting the better of Estrada in the 12th. It's too bad Hearn wasn't one of the judges because there wouldn't be any controversy today.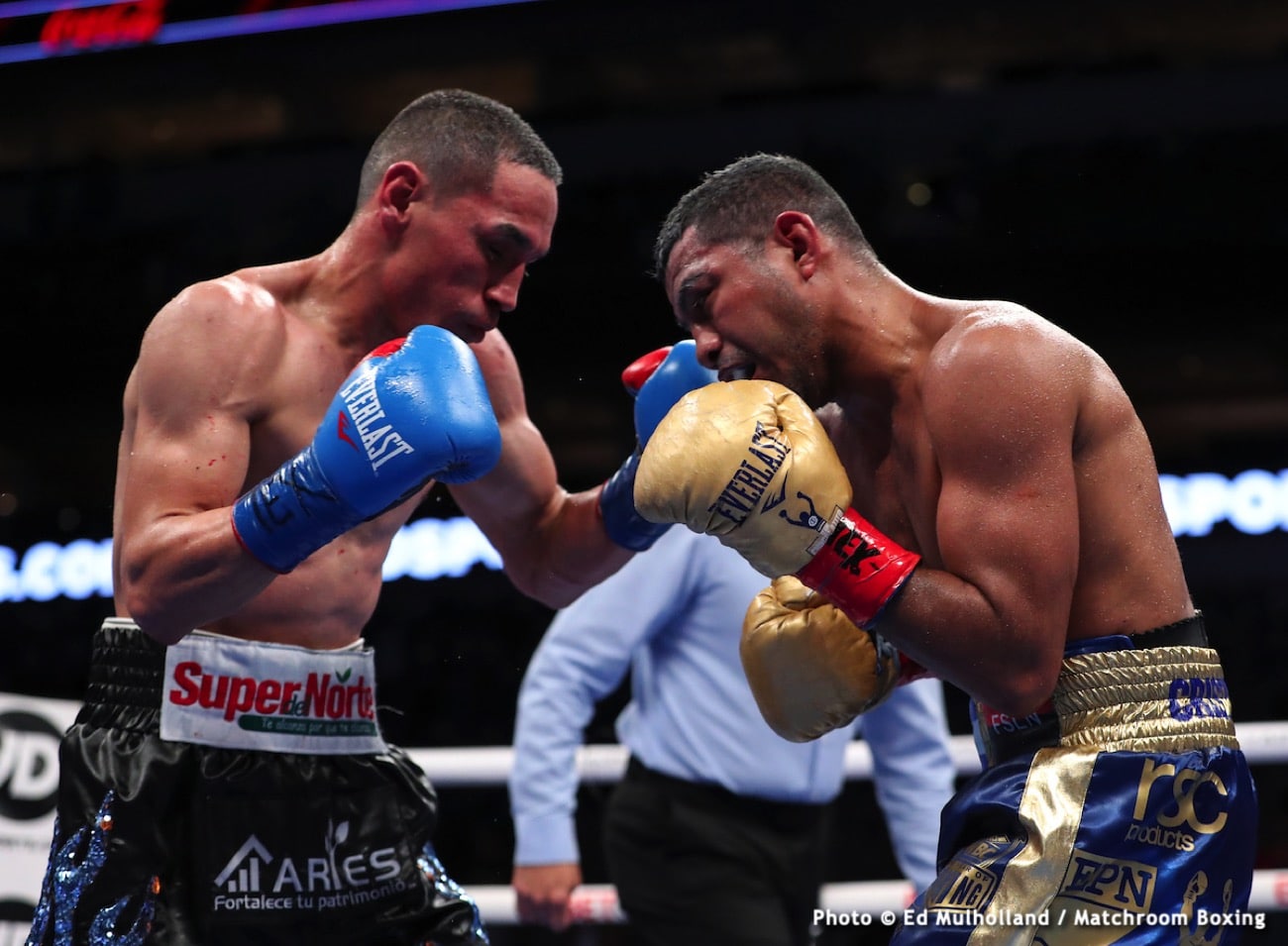 WBA president Gilberto Mendoza's statement on Sucre's temporary suspension:
"I asked the Officials Committee to evaluate the fight although I think it is not necessary. It was a great fight, very close. We have to respect "Gallo" Estrada, who made a great effort."

In this case the judges favored him, however I sent a temporary suspension while Sucre is heard, because big shows and fights like this one do not deserve the kind of score he gave. His decision was misguided yesterday."
For Carlos Sucre to give Roman Gonzalez only three rounds in the entire fight is deeply troubling, making you wonder what was going through his head as he watched the fight.
It painfully obvious that Estrada had fallen apart from the pressure that Chocolatito was putting on him during the championship rounds [9 through 12], and even his own corner told him that he needed a knockout.
Chocolatito was dominant in rounds 8 through 12, as well as 2 through 5. The only clear rounds that Estrada appeared to win were 1, 6, and 7. Apart from that, Chocolatito looked to be the better fighter in 9 of the 12 rounds of the fight.
Unfortunately, the suspension of Sucre isn't going to change anything as far as the record books go. Roman Gonzalez is still stuck with a loss on his record that will stand.
Ordering a rematch is an empty gesture if that were to occur because Hearn is already discussing the possibility of Chocolatito and Estrada fighting again.
It'll be up to Estrada, though, because he'll likely need to vacate his WBC 115-lb title due to him having a mandatory defense due against Srisaket Sor Rungvisai.