Vasyl Lomachenko (7-1, 5 KOs) successfully defended his WBO junior lightweight championship belt when he dominated Nicholas Walters (26-1-1, 21 KOs) en route to a 7th round stoppage victory. Many boxing observers expected this to be a competitive contest between two elite boxers from this weight range. What transpired, however, was something completely different. Lomachenko made things look easy in there. Between the 7th and 8th rounds, Walters had informed referee Tony Weeks that he did not wish to continue. This ending left many fans disappointed, but the end result is that Lomachenko dominated and he looked sensational doing so.
With this victory Lomachenko continues to show improvement. When he first turned professional in October 2013, many had high hopes for the two-time Olympic gold medalist whose amateur accolades, record, and accomplishments were nothing short of an absolute marvel. In his 2nd professional bout, he attempted to become the fastest fighter to ever win a major world title when he suffered an early setback at the hands of seasoned veteran Oralndo Salido. Lomachenko's stock took a huge hit after that early career loss, but he's rebounded nicely since, having accumulated 6 consecutive victories against world class opposition, during a streak which saw him become the fastest boxer ever to win major world titles at multiple weight classes.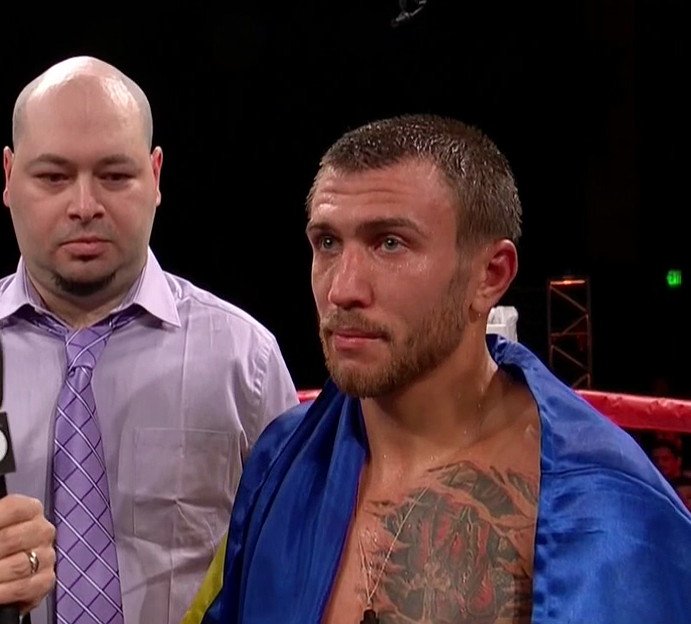 Who will Lomachenko face next? And is there anyone out there who can truly challenge him in or around his weight class? These are the big questions many boxing fans now find themelves asking in the aftermath of Lomachenko's most recent victory.. This edition of Rummy's Corner provides a brief recap of the action that unfolded when Lomachenko put on an awesome display of skills and craftsmanship against the talented but badly outclassed Walters. Additionally we will take a quick look to the future, wondering what might possibly be next in store for the rising star who is proving to be a sensational talent in the sport of boxing. Please watch and enjoy the video!