Adrien Broner is making his long-awaited comeback this month on February 20th against unbeaten Jovanie Santiago (14-0-1, 10 KOs) on Showtime.
Broner (33-4-1, 24 KOs) is taking training seriously, and he's moved down in weight to 140 to fight guys his own size.
Santiago is a replacement opponent for Broner, and hopefully, he makes it to the fight without pulling out. Broner, 31, was scheduled to fight Pedro Campa, but he pulled out due to an illness.
Broner vs. Santiago will be headlining on Showtime from the Mohegan Sun Casino, Uncasville, Connecticut.
This is the first step in an important journey for the 31-year-old former four-division world champion Broner.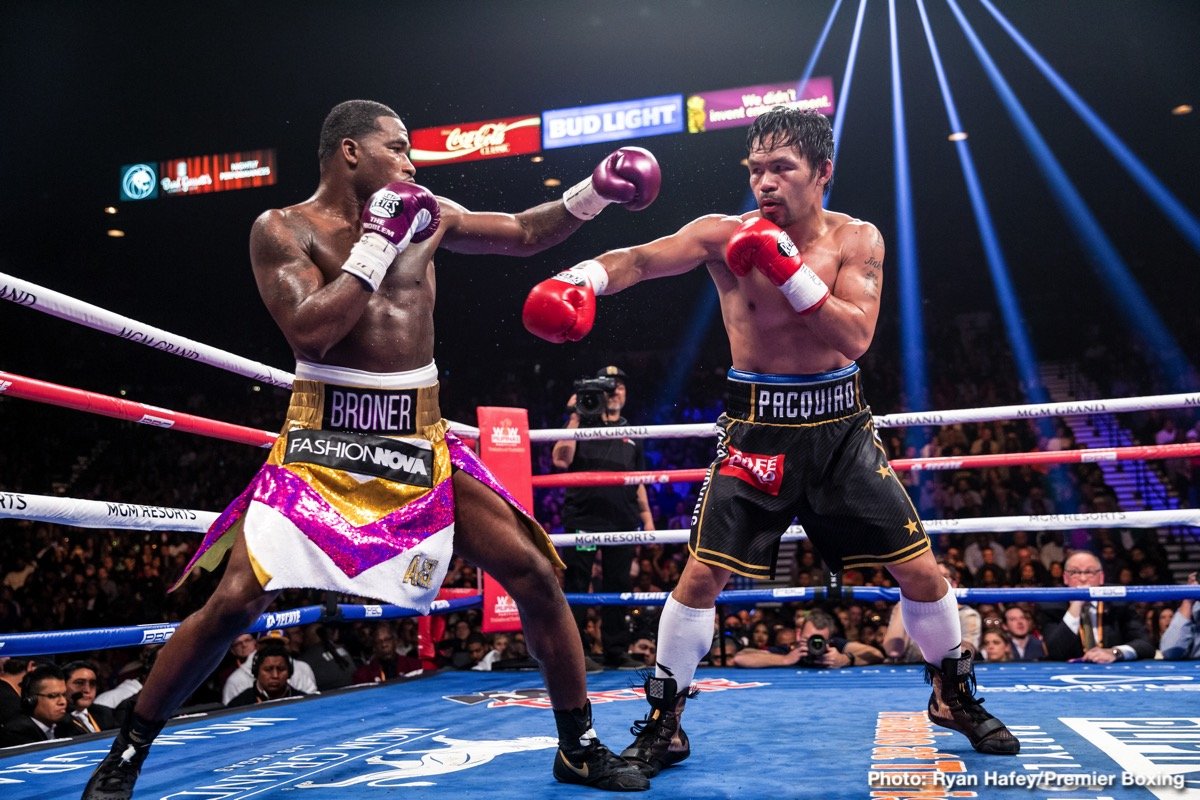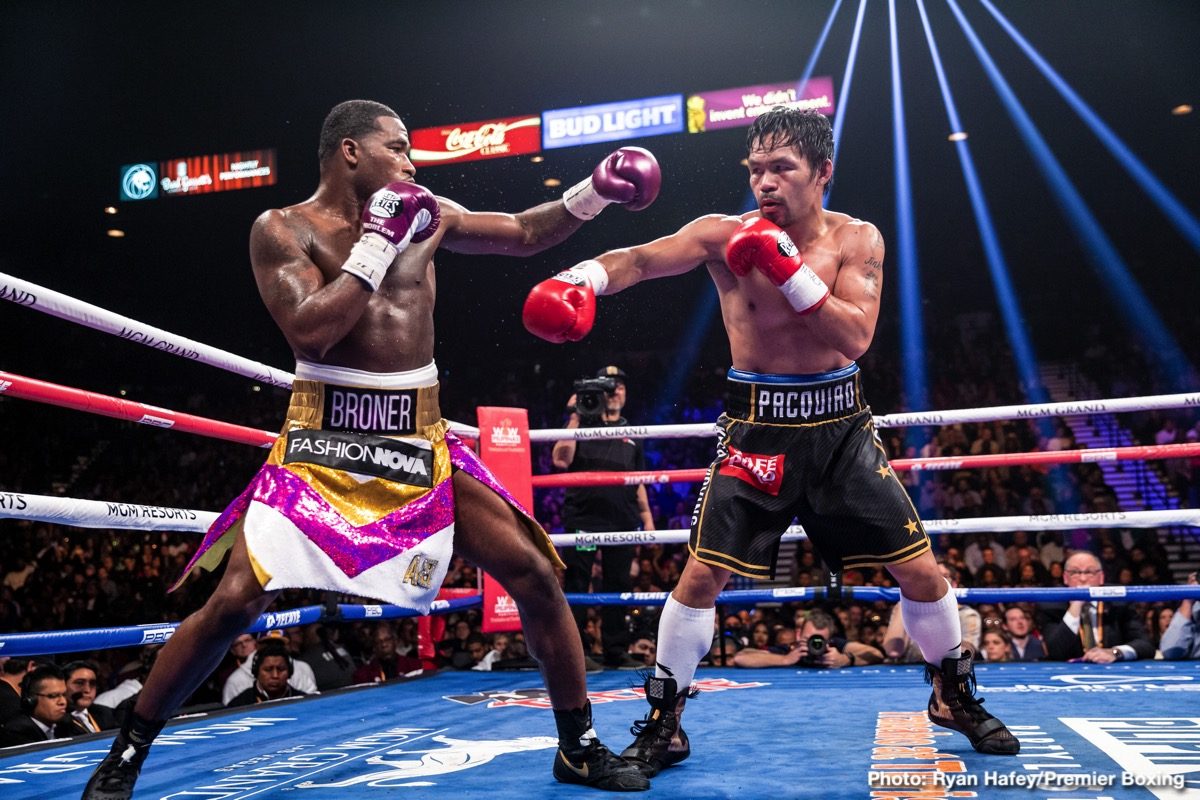 He needs to start winning again because he's not won a fight since 2017, and many boxing fans view him as a shot fighter.
Part of the problem that has limited Broner's success is he's been fighting in the wrong division in competition at 147.
He wasn't big, fast, or powerful enough for him to compete with the guys that he's been facing.
In moving back down to 140, Broner is hoping that he can make things happen. This could be the 'Fountain of Youth' for Broner, or it could be a wake-up call that he needs to retire for good.
Adrien to shoot for the knockout
"It's been a long, long raining camp, and I did that on purpose because I've been inactive for over two years," said Broner to Fightnews. "I can't wait to fight on February 20th.
"It's not going to be the same. We're bringing the 'Can Man' back, and I want to make an example out of this guy. If it presents itself, I've got to take it.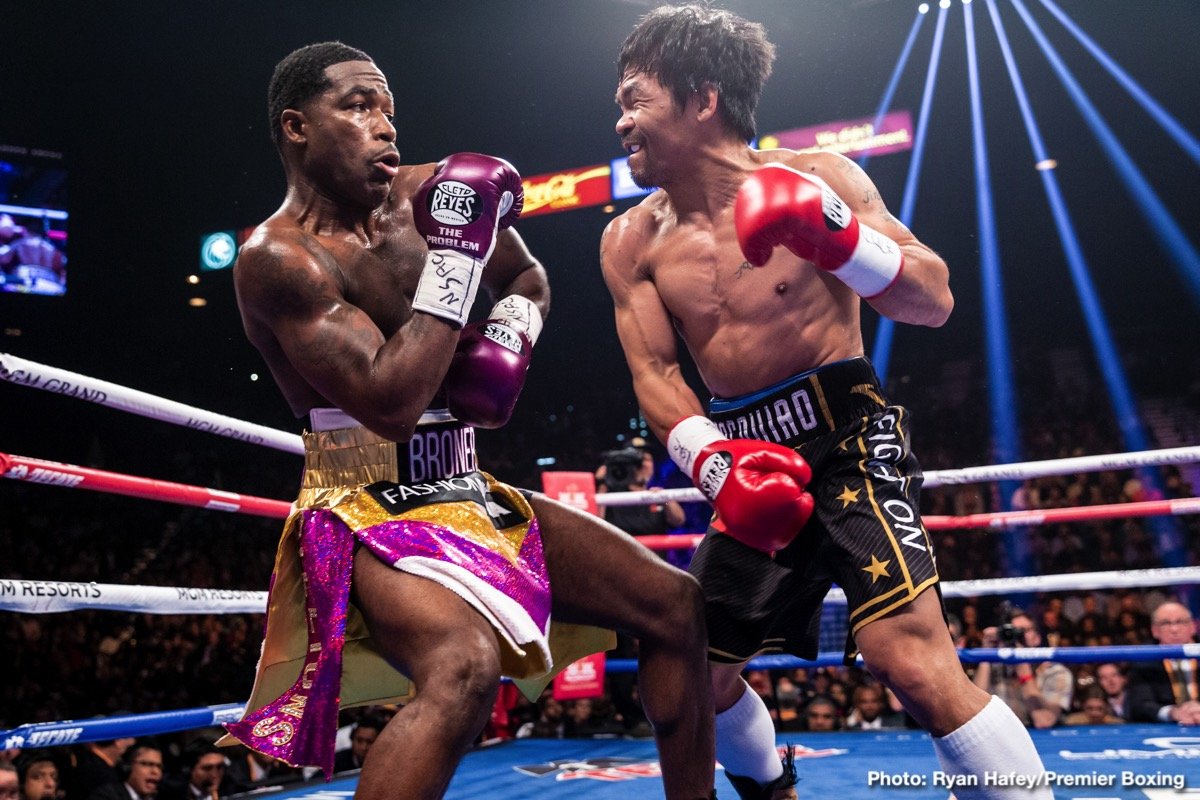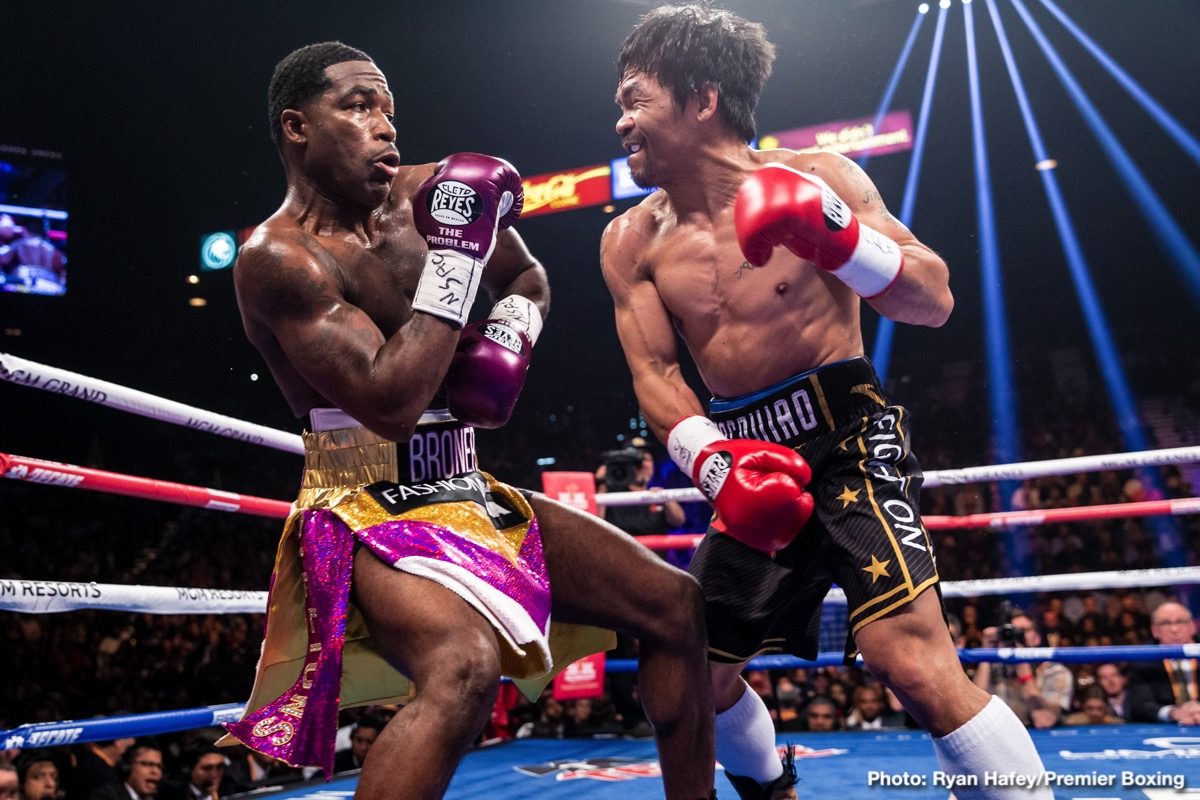 "We don't get paid for overtime. If the knockout presents itself, I'm going to get him out of there. In boxing, you've got to take it one fight at a time because anything can happen.
"You're always one punch away from a knockout or get knocked out. I always keep that in mind, and I always tell every fighter that is coming up, even the young guys, when they've got these tomato cans in front of them," said Broner.
If Broner can't knock out this level of competition against Santiago, that will be a bad signal for his future.
Santiago is a lower level second-tier fighter, and he's not supposed to give Broner any issues. However, Broner put on a lot of weight in his two years out of the ring, and he's lost over 35 pounds.
We don't know how the weight loss is going to impact his performance against Santiago. In looking at some of the videos of Broner working out, he looks painfully thin.
The last time Broner fought at 140, he was beaten by Mikey Garcia by a one-sided 2 round unanimous decision in 2017. Broner was listless in that match, and he had the appearance of someone that had taken too much weight off too quickly.
Broner ready to put on a show
"Train like you're fighting a Floyd Mayweather or a Manny Pacquiao," Broner said. "I don't overlook nobody.
"I take it one day at a time. It ain't a challenge to me. I never say no to nobody. What I think is happening is people are getting calls and making calls, and the reviews are coming that he's looking like the 'Can Man' and the guy that once was one of the most feared guys in boxing, and they really don't want to fight me.
"Of course," said Broner when asked if 140 is his weight class. "I'm always comfortable no matter what weight class I'm fighting, but 140 pounds is one of my most comfortable weight classes. I'm ready to put on a show," said Broner.