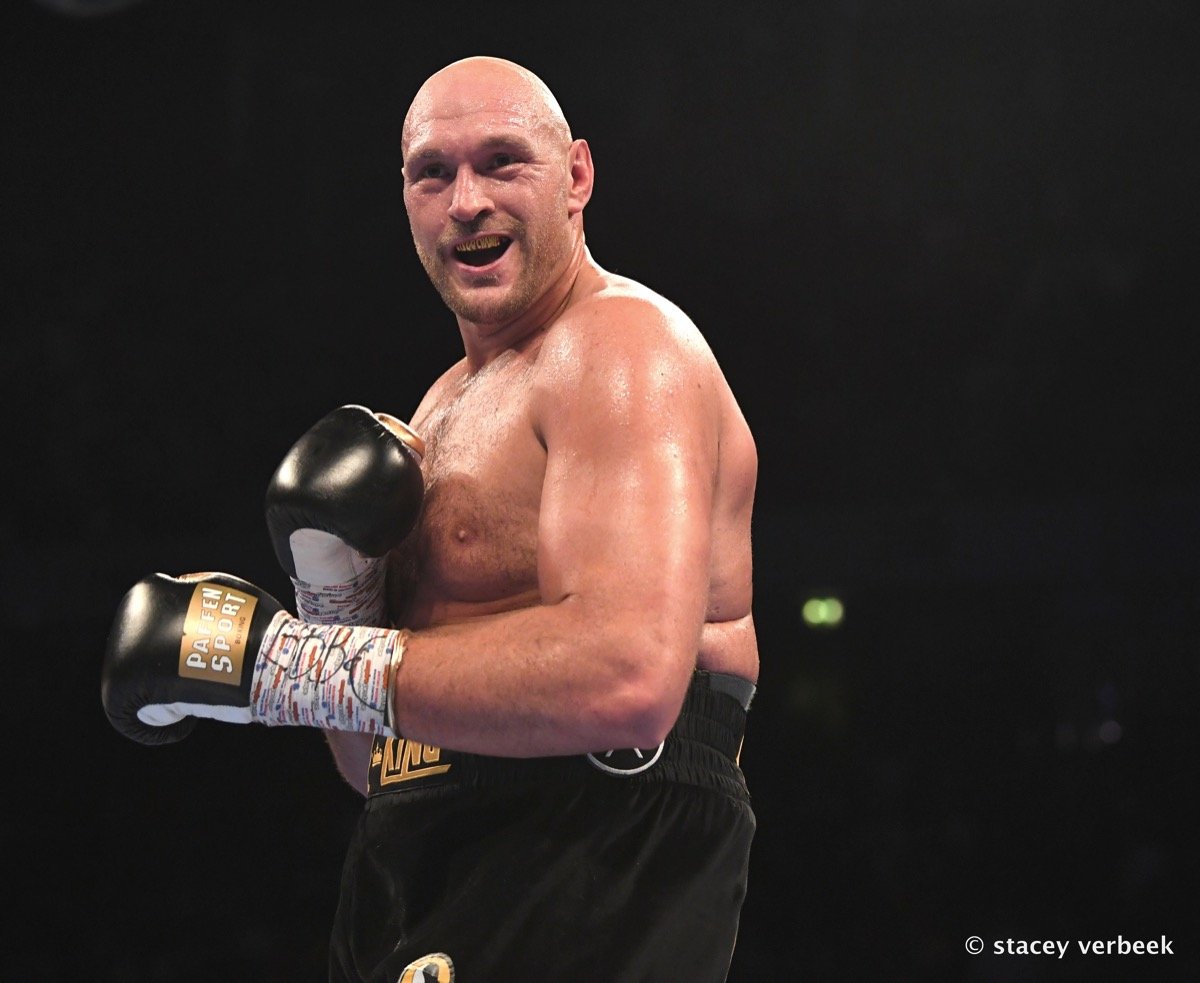 Tyson Fury insists he will travel to America and "knock Deontay Wilder spark out." Speaking with BT Sports, the former, undefeated heavyweight king said that he will "fight Anthony Joshua in London and I will fight Deontay Wilder in America – no problem".
It is the Wilder fight that seems to appeal to Fury the most though. And this fight appears to be, possibly, tantalisingly close to actually happening. According to Fury, he simply has to go to the US to fight Wilder, because, at the moment, "the Americans are showing us British fighters up something rotten."
"It takes someone like me to go over there and beat someone up," Fury stated. "I've got to get [Francesco] Pianeta out of the way, then I'm coming for Wilder," Fury said, looking straight down the camera on BT Sports as he said so, pointing a finger to further make his point.
So, could this massive fight, a battle of unbeaten heavyweight champions, really be just months away from happening? Wilder has no next fight set, nothing official anyway, while if (or when) Fury does the business against tall Italian Pianeta in August on the Carl Frampton under-card, maybe he will indeed follow through with his vow. Wilder seems to want the fight, Fury certainly wants it (or he is saying, with all seriousness to his tone) that he wants it. We fans sure want it.
Fury, as he pointed out himself, is not at all afraid of going to the country of another fighter to get it on, and he added how "there will be no excuses when I beat Wilder." Fury says his critics say he "got lucky" when he decisioned Wladimir Klitschko to become world champ that night in November of 2015 in Germany, but that all critics will have absolutely no choice but to give him his full props after he defeats Wilder.
"What are they gonna say then?" Fury demanded.
Indeed, if Fury does manage to take Wilder's WBC crown, will he then be looked at as the top dog of the division – again? Just imagine how truly enormous a Fury Vs. Joshua showdown would be then!