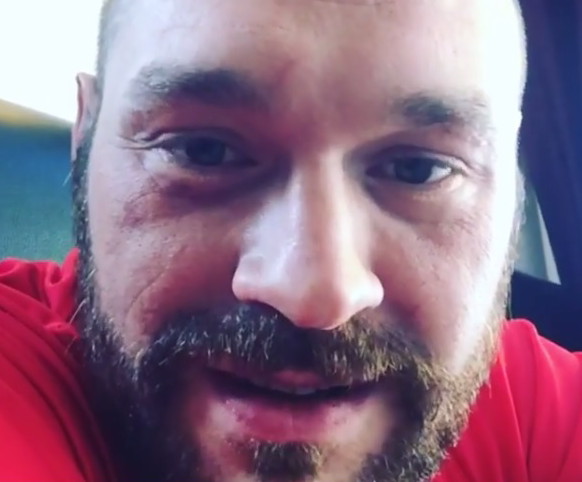 Tyson Fury insists he is ready to regain his status as the world's premier heavyweight – a position he held for just a few months after upsetting Wladimir Klitschko two full years ago. As fans know, it wasn't long after the big win in Germany that Fury all but imploded: battling depression, alcohol and drugs and food.
But now, finally, the unbeaten 29 year old says he is ready to come back and take over where he left off. Talking to Sky Sports whilst out in Monaco to support former two-time rival Dereck Chisora in tonight's bid for the European heavyweight crown, Fury said he is two wins away from becoming the dominant heavyweight of his era. Fury also pointed out how, with his win over Klitschko and his subsequently being stripped of his belts, he "opened up the whole division."
"There are only a couple of men that stand between me and everlasting glory," Fury said. "If I beat AJ and Wilder that means I'm the dominant heavyweight of my era. I went over to Germany and beat all the odds [against Klitschko] and made all the belts become vacant. I gave these guys the opportunity to make money and fight for belts. I don't get any credit for that. I opened up the whole division but it's just criticism all the time."
Fury, who needs to both shed a large amount of weight (he says he needs to lose 7stone – 98 pounds) and re-obtain a licence to box, says he can come back by the summer of next year. He was vague when asked if he will take a tune-up or go right back in at world title level. It will be some comeback if Fury, 25-0, can make it back by beating either Joshua or Wilder – let alone both.
But of course with Fury we never really know, do we. One day he says he cannot wait to get back in the ring, the next he is telling us he's achieved his goals and has no desire to fight again.
Only time will tell which route Fury will actually take.