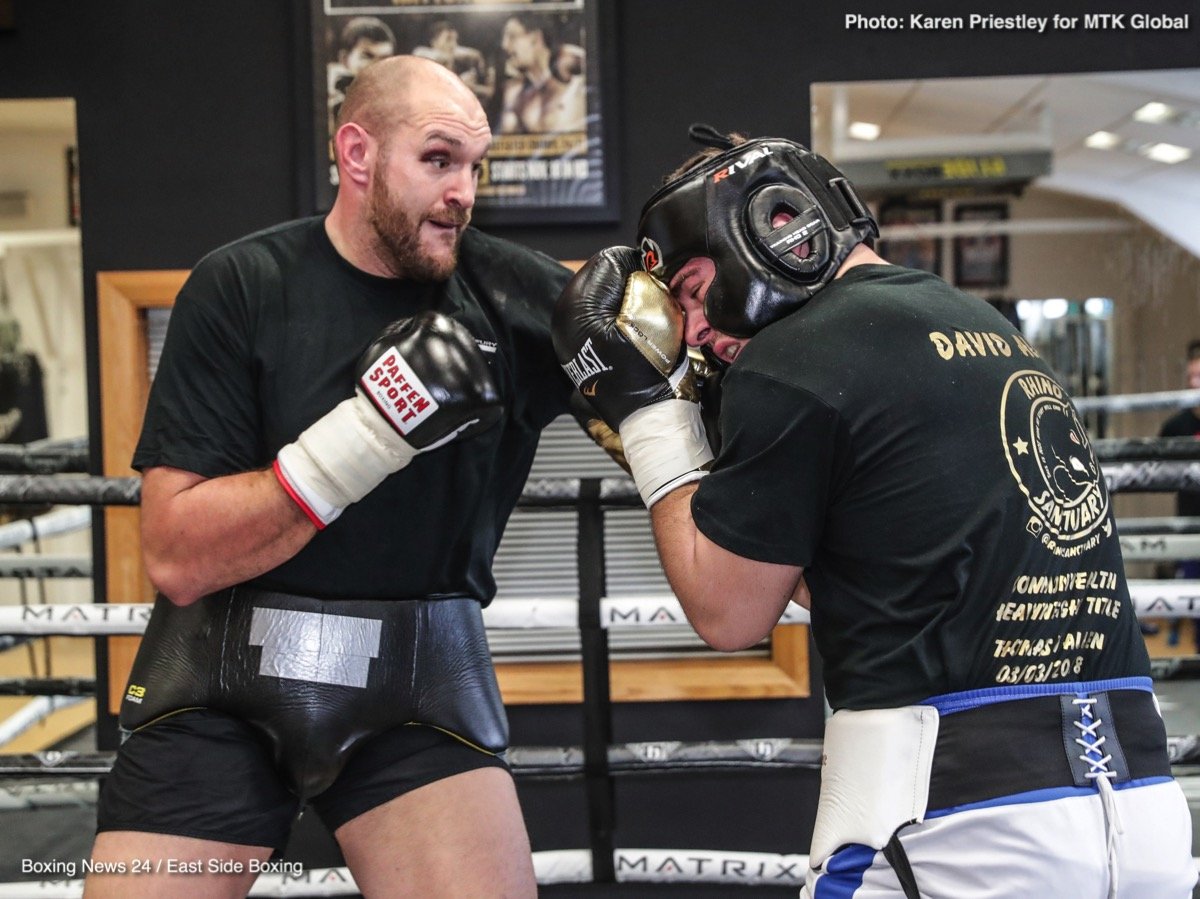 The comeback starts on June 9, but Tyson Fury, in the minds of most fight fans, is still quite a ways from getting it on with the two current heavyweight kings, Deontay Wilder and Anthony Joshua. But Fury, 25-0, says he is determined to reclaim the crown and that he is set to "smash everyone" in his weight class.
First comes little-known cruiserweight/heavyweight Sefer Seferi, and most people think Fury will indeed smash the 39 year old from Albania. After that, another perceived "gimme" will likely be fed to Fury, but the big fights with Joshua and Wilder will eventually happen. In fact, Fury says he is being kept awake at night thinking about these two fighters and fight fans' perception of them.
Fury met the great Roy Jones over the weekend and, as the two talked, Fury's desire to prove his greatness was reignited.
"I'm just sat here thinking that after meeting the great legend Roy Jones and everything he said to me was true," Fury said on social media. "I can't sleep at night knowing that people think AJ's better than me or Deontay Wilder's better than me. I want to hit AJ with six left hooks in a row. Bomb squad coming for you. You may have thought I've been f****** about in the past but I'm more determined than I've ever been, I'm going to destroy all of you. If there's any cruiserweights or light heavyweights out there who want to step up in my division then you better get it done cause I'm smashing through everybody."
Fury's final sentence is quite odd – does the giant actually want to fight more cruisers, or even a light-heavyweight? It is the two big, no, massive fights that the fans want to see, though. It's unclear how many "tune-up" type fights Fury will have before he and his team feel he is ready for either of the two world champions, but Joshua and Wilder have both said many times that they are ready and waiting to accommodate Fury when he himself is ready.
Next year, by the summer time, we should find out if Fury has still got it, or not.