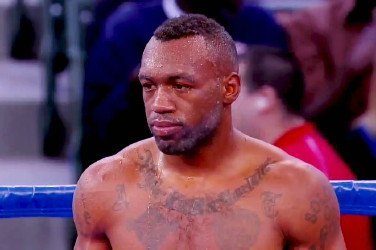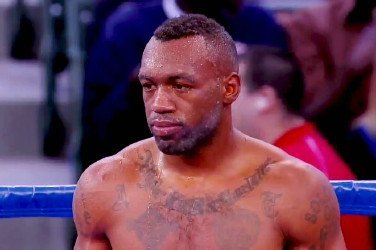 By Rob Smith: WBA World junior middleweight champion Austin Trout believes that Golden Boy Promotions are looking to protect their "Golden Goose" WBC junior middleweight champion Saul "Canelo" Alvarez from facing him, and potentially suffering a loss that would wreck his marketability.
Trout said on his twitter "I personally don't believe that Canelo is ducking me. I do believe that [Richard] Schaefer [the CEO of Golden Boy] and Golden Boy is though. Have faith in your boy, GB."
That's easier said than done. Schaefer has been pretty transparent about his reluctance to put Canelo in with Trout with his comments about Trout needing more big fight experience before he'd agree to let him fight Canelo. I guess it wasn't enough that Trout beat former WBA junior middleweight champion Miguel Cotto in his last fight.
Schaefer said that he would be looking at matching Canelo with Alfredo Angulo, James Kirkland or Trout for the May 4th fight date on the undercard of the Floyd Mayweather Jr. card. Canelo is saying he won't fight any of those guys unless he can get an agreement for a September fight with Mayweather.
Canelo's fans believe that he'd make easy work with a fighter like Trout if that fight were to be made, but in looking at Canelo's recent fight against 41-year-old Shane Mosley, it's doubtful Canelo would make it easy. In fact, I think Trout would have a very good chance of beating Canelo. Of course, if Golden Boy doesn't make that fight then it really doesn't matter because Canelo and Golden Boy won't have to worry about facing Trout.
Trout said on his twitter "So the same people who said I'll get KO'd by Cotto are the same ones calling him 'Washed up'. You so called fans kill me sometimes. It's also the same fans that are now saying Canelo will KO me. When will y'all learn to never doubt Trout!"
The southpaw Trout is a very smart fighter, and incredibly hard to hit with any regularity. I think Canelo would have a lot of problems with him, and Trout could very well sink Golden Boy's "Golden Goose" Canelo, and remove any chance of him fighting Mayweather in the near future.
Golden Boy and Canelo are kind of boxed in right now based on Trout's win over Cotto. Too many boxing fans that fight, and they expect Golden Boy and Canelo to step up and take on Trout. If Canelo doesn't take that fight then it's likely going to hurt his popularity with a lot of fans.
The casual fans that didn't see the Trout-Cotto fight won't care because they'll be clueless to the fact that Canelo was supposed to fight the winner of that fight, if it was Cotto. But a lot of fans saw that fight and if Canelo and/or Golden Boy choose to duck the Trout fight, it could leave boxing fans with the impression that Canelo is a pampered fighter based on hype and a lot of easy mismatches against smaller opponents.