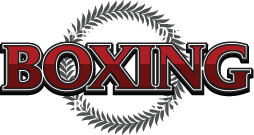 by Matt McGrain: Having thrashed out its inaugural boxing rankings last month, the Transnational Boxing Rankings Board reconvened this week to organise updates in what had been a busy month for boxing. Happily, the first month's action also allowed the crowning of a new Trans Rankings champion at junior featherweight as Toshiaki Nishioka was laid low by an on-form Nonito Donaire. Donaire also announced what is to be the first defence of that title, meeting #7 TBR contender Jorge Arce in December. Nonito's meeting another ranked contender immediately after annexing the title is refreshing and indicative of his ambition and long may it continue. The defeated Nishioka announced his retirement prompting his removal from the rankings and this combined with Donaire's elevation to champion made room for two new entrants, Cristian Mijares (#8) and Scott Quigg (#10) in what was the busiest division in terms of movements in the past four weeks.
Furthermore, it stands as proof that the TBR's strict championship policy – recognising only the winner of a meeting between a divisional #1 and #2 as producing a Champion – can work. Fans that look at the TBR's divisional rankings and see a fighter marked "Champion" can rest assured that the title has been earned rather than bought or borrowed.
Below junior-feather, Shinsuke Yamanaka was elevated from third to second based upon his thrashing of Tomas Rojas in Japan at the beginning of this month and three new names appeared at fly, junior-fly and straweight, Rocky Fuentes (#10), Ulises Solis (#3) and Hekkie Budler (#10) debuting in each division respectively.
More debutants can be seen at feather and junior-lightweight as Daud Yordan gate-crashed the former and Gamaliel Diaz the later. Diaz, really nothing more than a journeyman in 2009, has put together a fine unbeaten streak through 2012 culminating in his defeat of Takahiro Ao, whom he leap-frogs. Ao's status as a contender would unquestionably be on the line in any rematch.
At lightweight, Miguel Vazquez's lacklustre October showing versus an unranked Marvin Quintero sees him slip behind Ricky Burns who moves up to #2. Burns-DeMarco is now the only fight that can crown a champion in this division and happily DeMarco's name has been in the Scotsman's mouth in the wake of his destruction of an overmatched Kevin Mitchell. Brandon Rios (now #5) and Mike Alvarado (now #8) move in opposite directions at light-welterweight in the wake of their meeting and Devon Alexander grabs the #4 berth at welterweight behind his one-sided defeat of Randal Randall Bailey. Should Alexander win his January meeting with Kell Brook (#10) the rankings Board will be presented with a quandary as only Bradley, Pacquiao and Mayweather rank above him in this division. Mayweather's continued ranking at welterweight has been a source of some debate for both the Board and fans as he has not boxed in that weight division for more than a year. On balance, it has been decided that only an indication by the fighter himself or a loss in the ring will impact rankings, meaning that the only fight that can crown a welterweight champion is the one that just won't go away – Money versus Manny.
Vanes Martirosyan moves up two births to #8 based on the strength of his controversial technical draw with #3 Erislandy Lara, who after some debate has maintained his ranking. Peter Quillan is the only mover at middleweight in a nod to his firm victory over Hassan N'Dam N'Jikam whilst Thomas Oosthuizen leapfrogs Sakio Bika at super-middleweight, a division where Andre Ward won this month's battle of the champions that saw light-heavyweight king Chad Dawson move down only to receive a stiff ten round beating. In his own division there are no movements, although a clamour of contenders are waiting for their shots at the TBR champ. Firat Aslan is introduced at cruiserweight based upon a superb showing against #1 Marco Huck, who keeps only the most tentative of holds upon his place at the top of the heap (Guillermo Jones makes way). A rematch seems justified and likely, but it will make the Huck-Hernandez championship fight impossible for the time being, meaning no champion will reside at 200lbs in the foreseeable future.
Also kingless is the heavyweight division. Wladimir Klitschko is clearly the greatest of heavies currently and for many represents the championship standard, and this is reasonable. The TBR holds fighters to a higher standard, however. In its role as the antithesis of the litany of governing bodies that hand out a litany of titles with no real justification, this must remain the case. As Wlad and Vitali Klitschko have firmly and reasonably insisted they will not meet with in the ring, The Transnational Rankings Board cannot crown a champion for as long as they remain #1 and #2 .
You can see the TRB rankings at the home page, http://www.tbrb.org/ or view the official boxing rankings of ESB on this website.
The Transnational Boxing Rankings is an organisation for non-profit, internationally represented in the truest sense and strives to recognise and is willing to confront those in boxing abusing the sport and confusing the public. These rankings are created with only the boxing fan in mind and we welcome your support.