Saul Canelo Alvarez (59-2-2, 39 KOs) retained his four super middleweight titles with a twelve round unanimous decision win over the game John Ryder (32-6, 18 KOs) on Saturday night in a fight that was far more competitive than the lopsided scores handed down by the judging crew at the Estadio Akron in Guadalajara, Mexico.
Judges' scores
Fighting in a phonebooth-sized ring, Canelo walked 'The Gorilla' Ryder in the early rounds, punishing him with hooks to the head and body. By the second round, Ryder's nose was bleeding like a faucet, and it was hard to imagine him making it the full twelve rounds. Ryder was knocked down in the fifth but came back to fight well.
In the half of the fight, Canelo fatigued and Ryder was hitting him a lot with headshots. Luckily for Canelo, Ryder isn't a big puncher, but when you land as often as he was, it proved to be damaging to Saul's face.
The fight showed that Canelo's conditioning continues to be a problem, and he needs to think carefully about whether he should go ahead with his plans to fight a rematch with Dmitry Bivol in September. If Canelo fights the way he did tonight, Bivol will not only beat him again but knock him out.
Undercard action on tonight's card:
WBC flyweight champion Julio Cesar Martinez (20-2, 14 KOs) defeated challenger Ronal Batista (15-3, 9 KOs) by an eleventh round knockout in the co-feature bout. The referee Celestino Ruiz stepped in and halted the contest in the eleventh round after Martinez stubbed Batista with a big shot. The time of the stoppage was 1:00. In the seventh, Batista was knocked down.
Light welterweight Gabriel Gollaz Valenzuela (27-3-1, 16 KOs) pulled out a controversial 10 round split decision win over Steve Spark (16-3, 14 KOs).
Valenzuela knocked Spark down with a body shot in the sixth but out-punched in the majority of the rounds and was hurt many times by the huge shots from the Aussie. The scores were 96-93, 95-94 for Valenzuela, and 95-94 for Spark.
Light heavyweight Oleksandr Gvozdyk (19-1, 15 KOs) looked impressive tonight, stopping Ricards Bolotniks (19-7-1, 8 KOs) in the sixth round of a scheduled ten round fight.
The former WBC 175-lb champion Gvozdyk unloaded with a series of heavy power shots in the sixth round that sent the 33-year-old Bolotniks to the canvas on his backside.
Bolotniks got back to his feet, but his left eye was badly bleeding, and referee Celestino Ruiz opted to half the fight rather than allow the punishment to continue.
Overall, it was a good performance by Gvozdyk. He didn't look overly fast of hand, but his power and boxing skills looked top-notch. The win was Gvozdyk's second since being stopped by Artur Beterbiev in the tenth round in September 2019.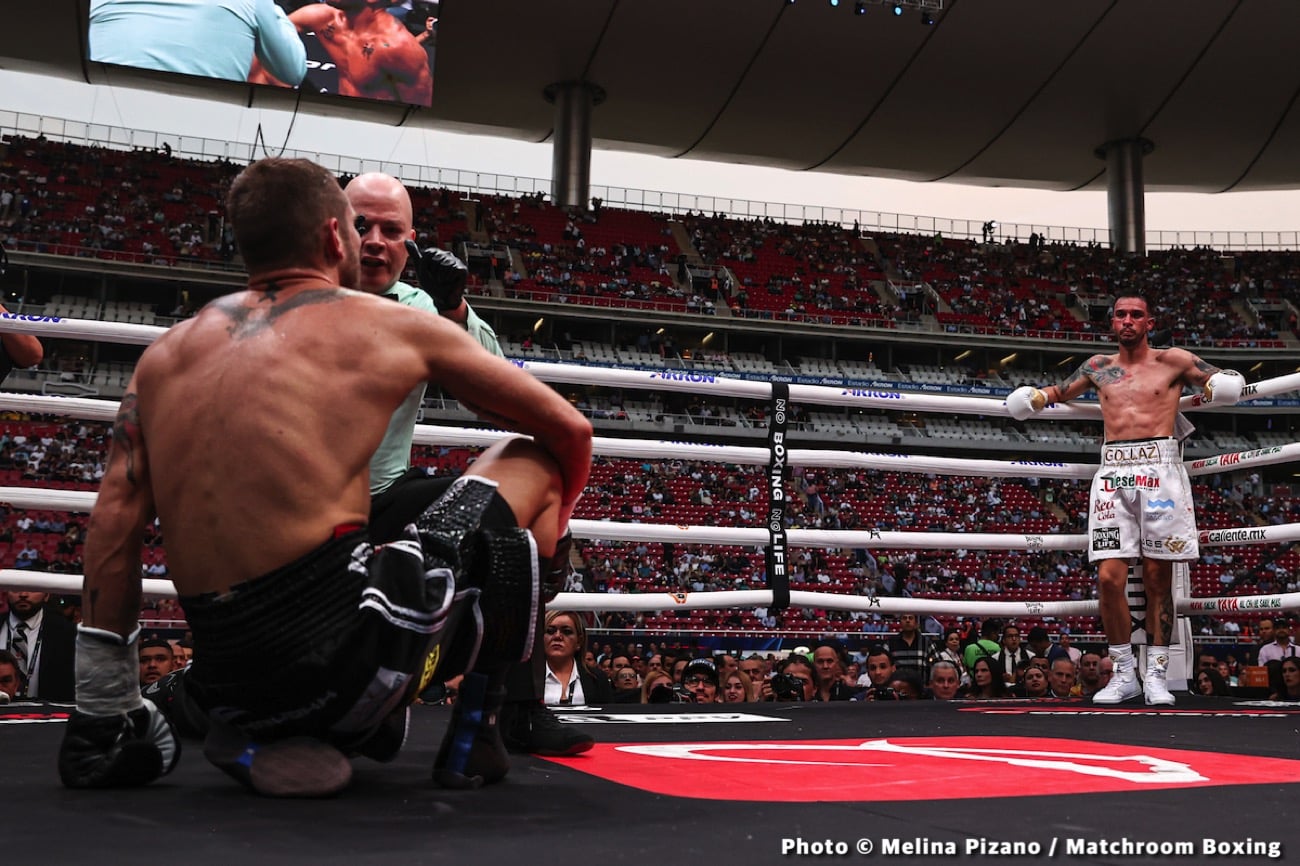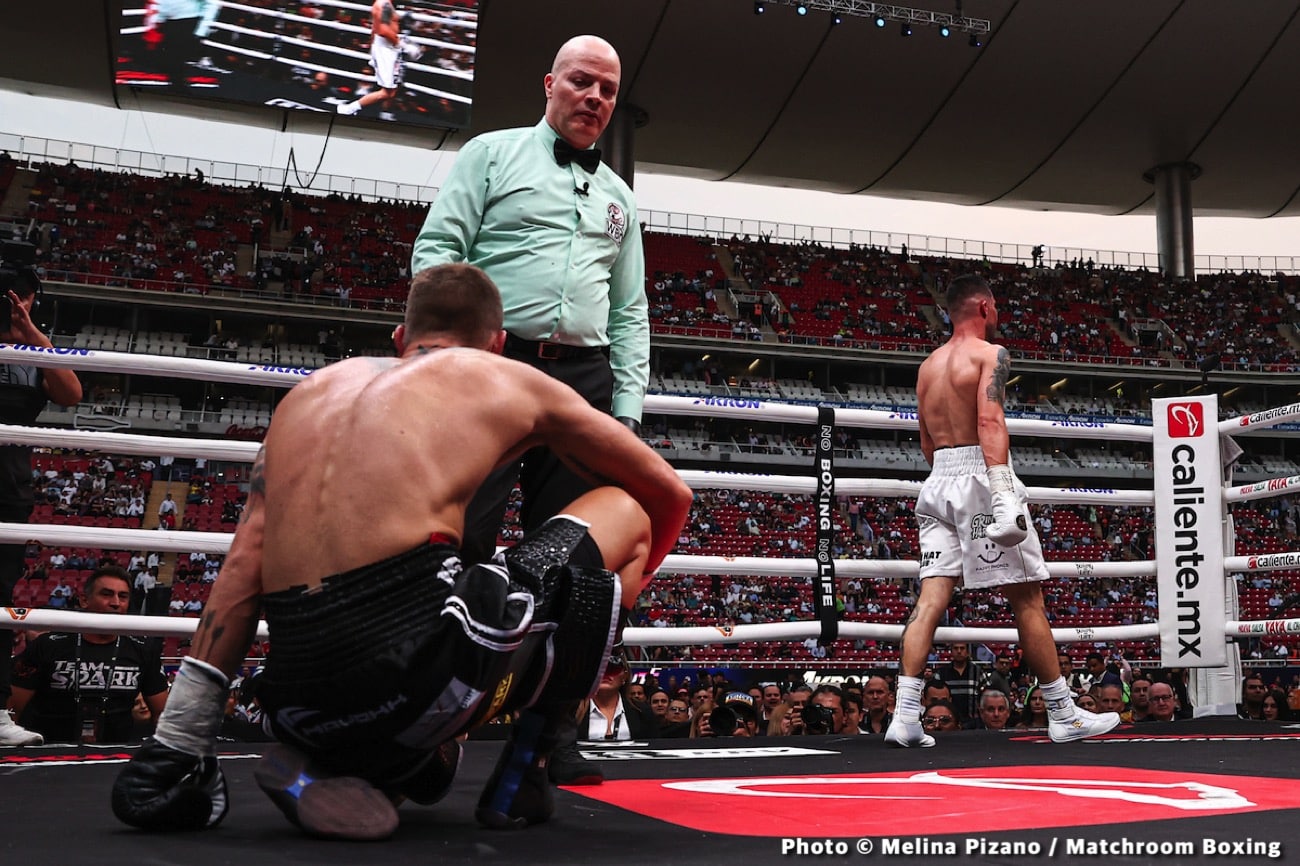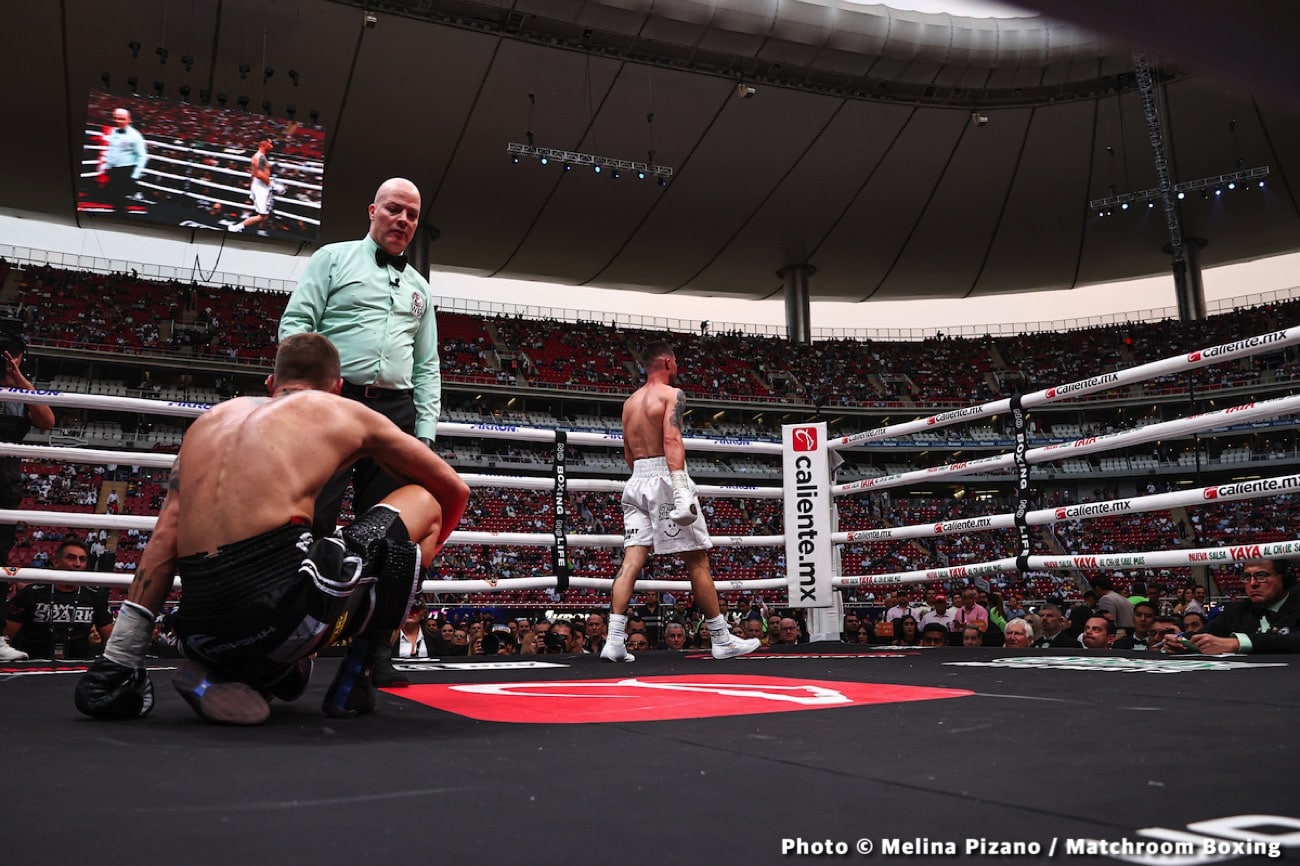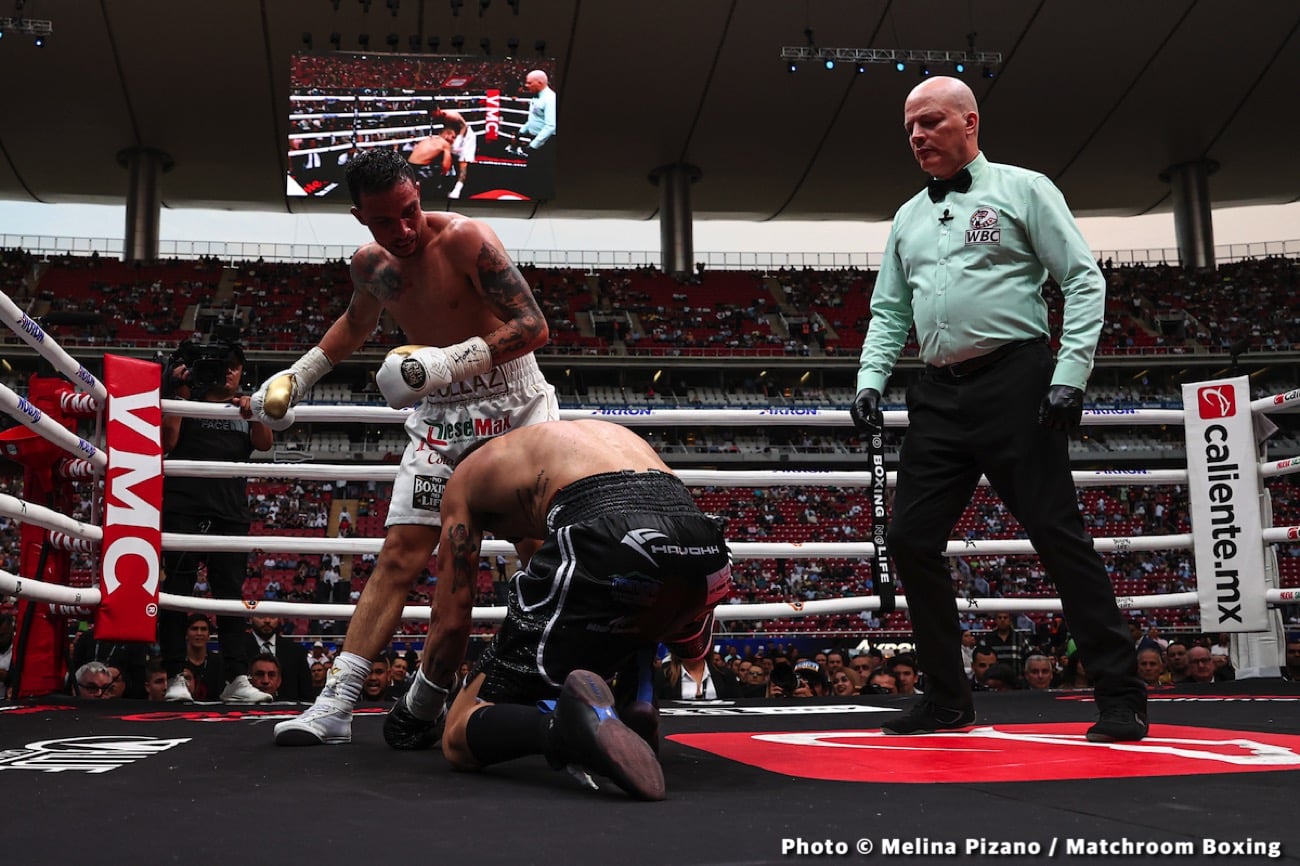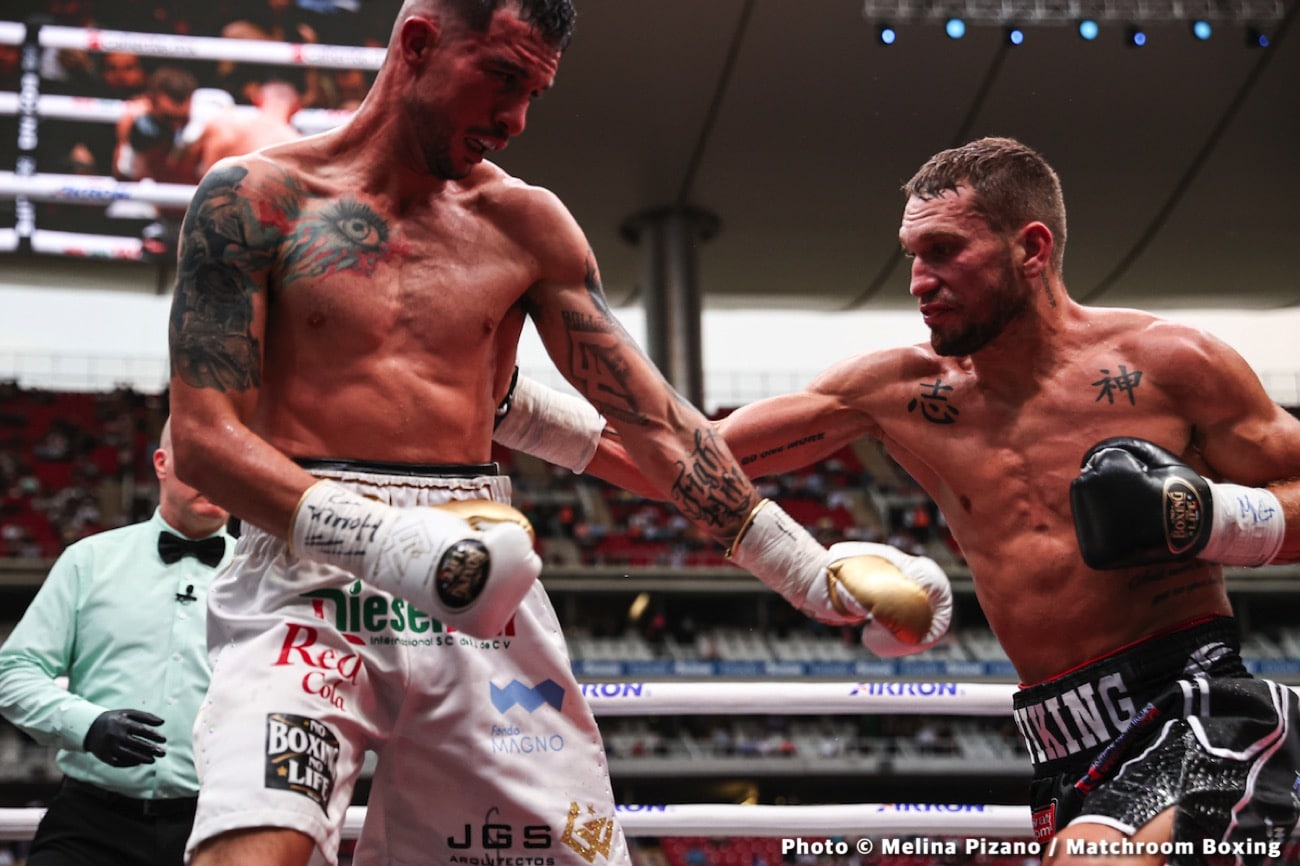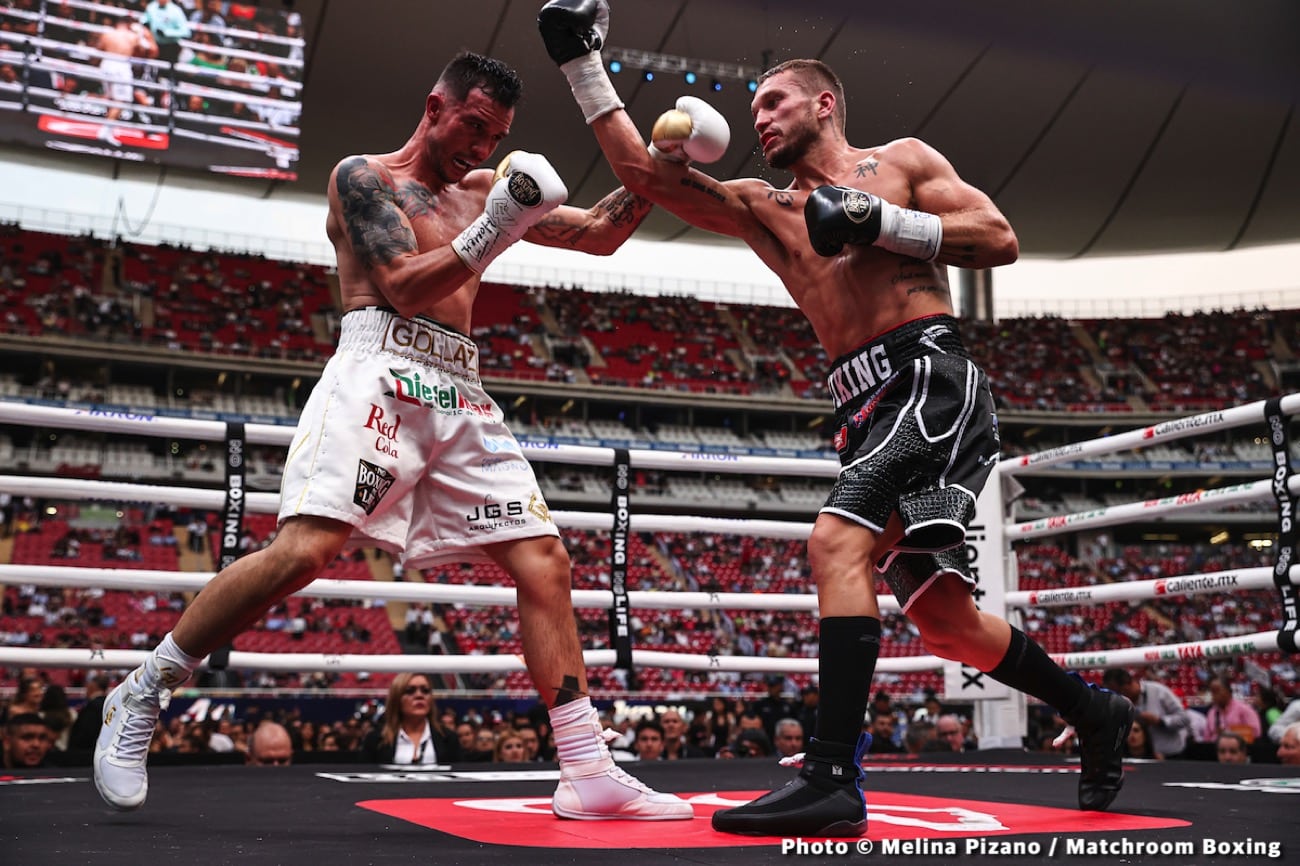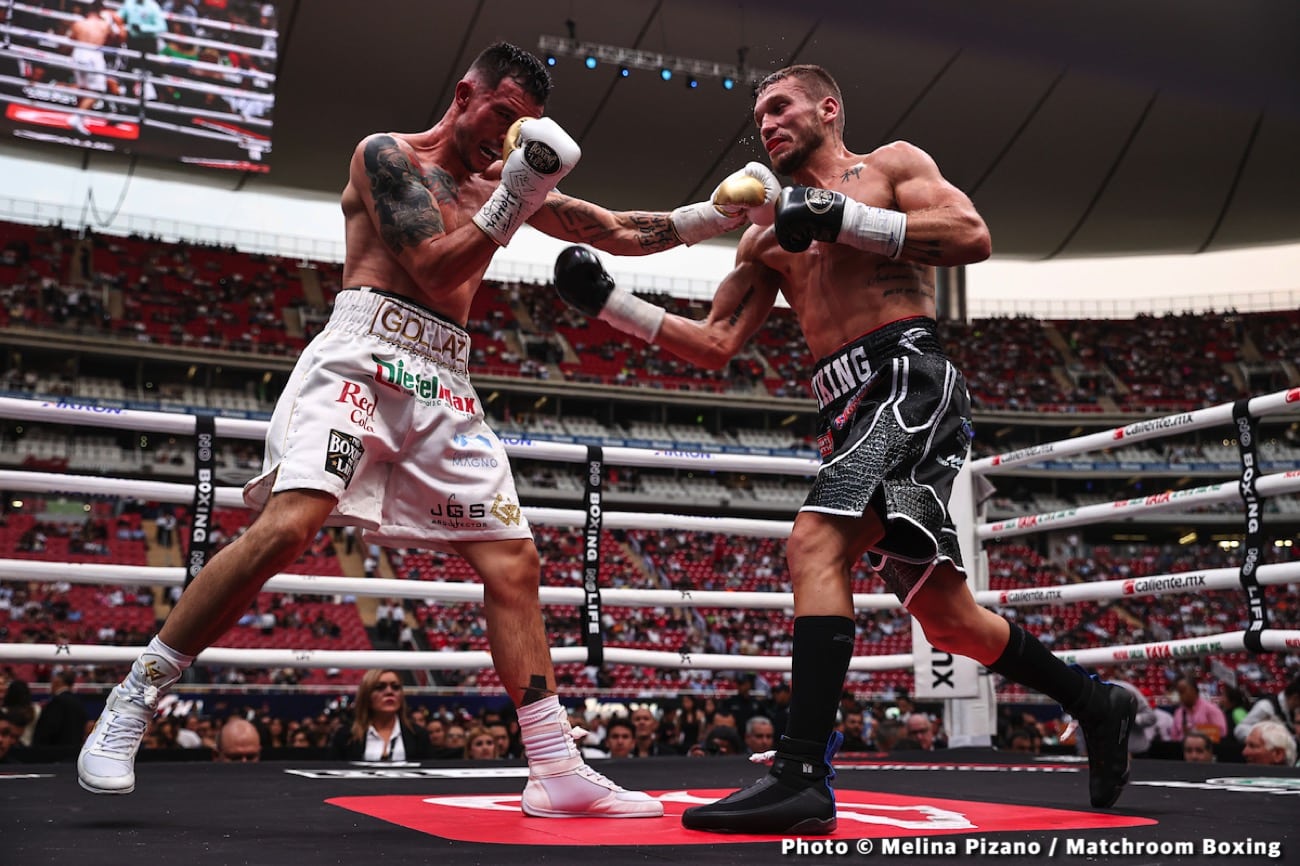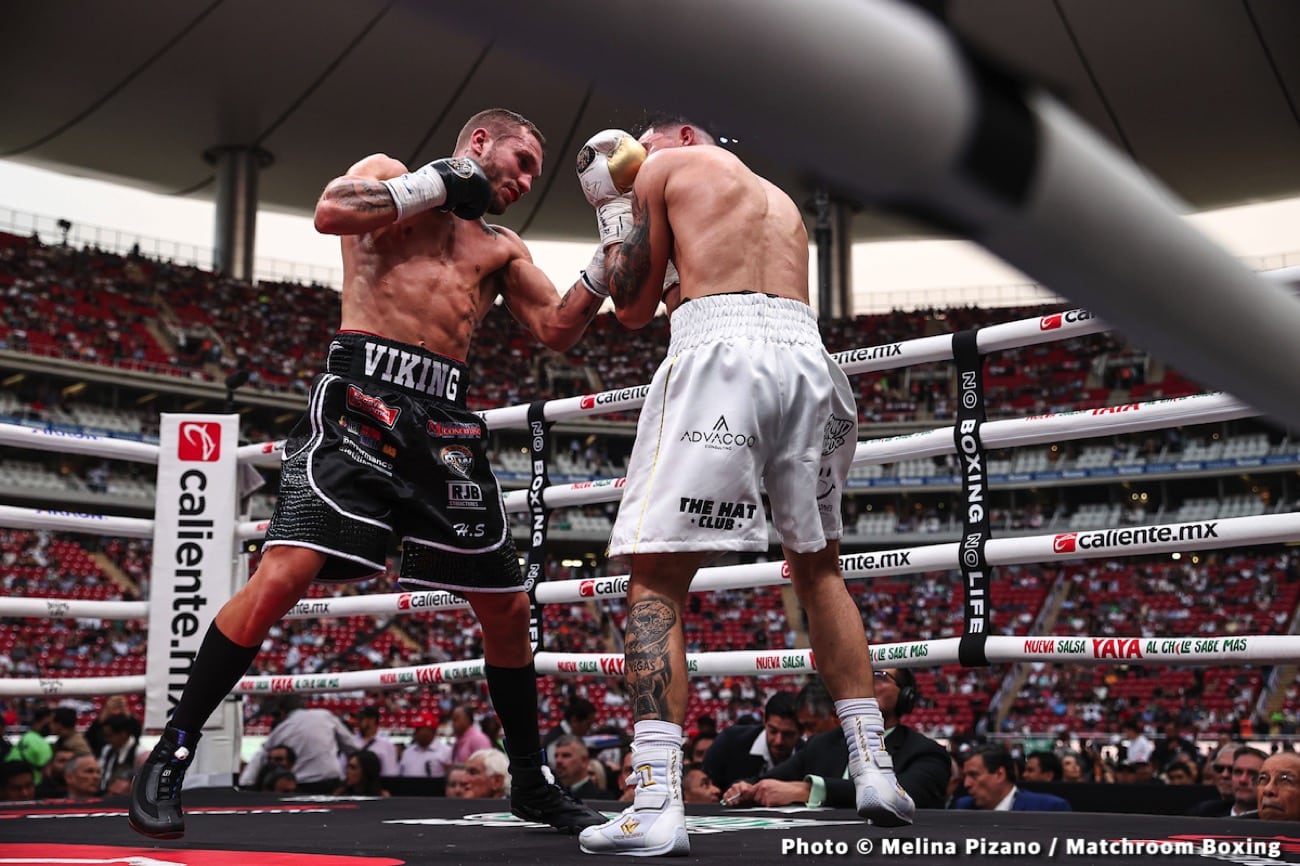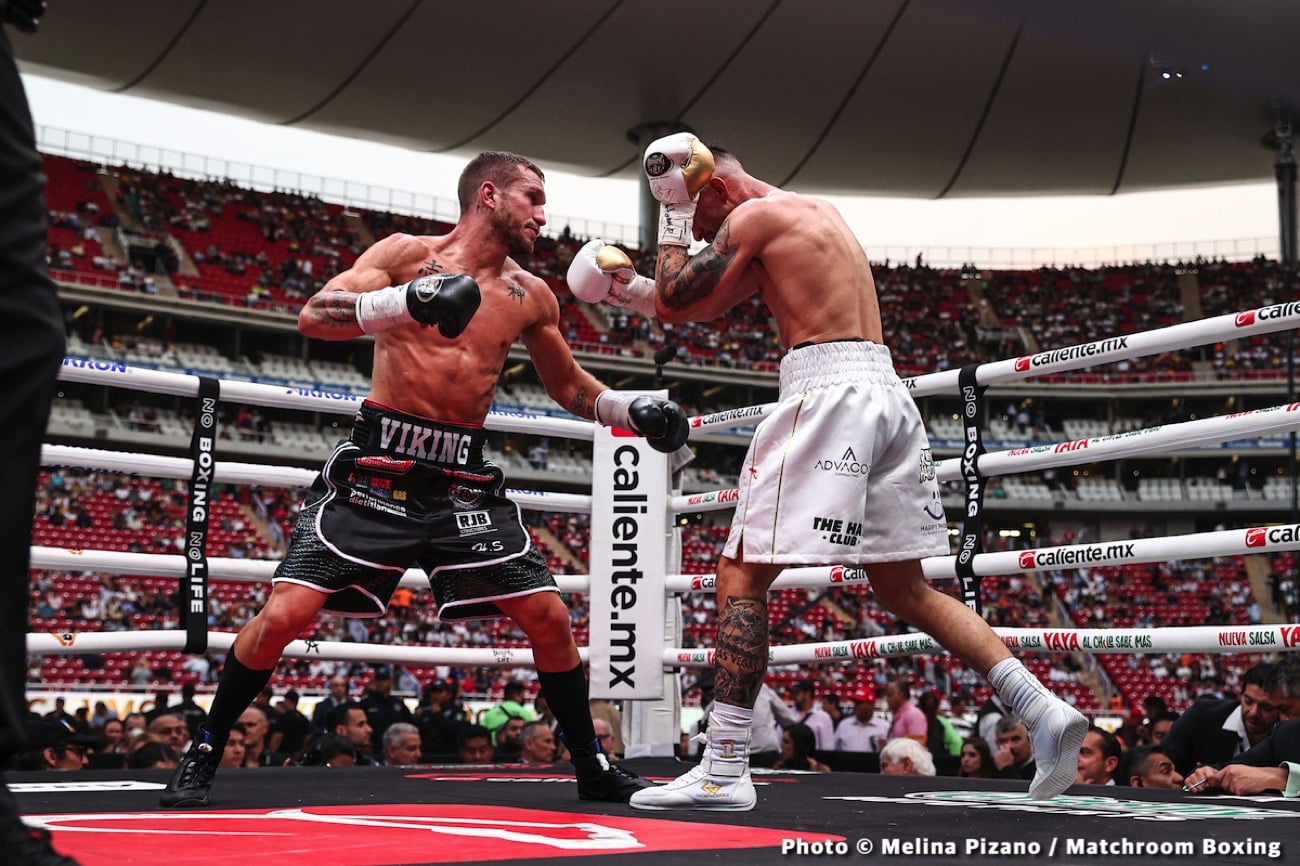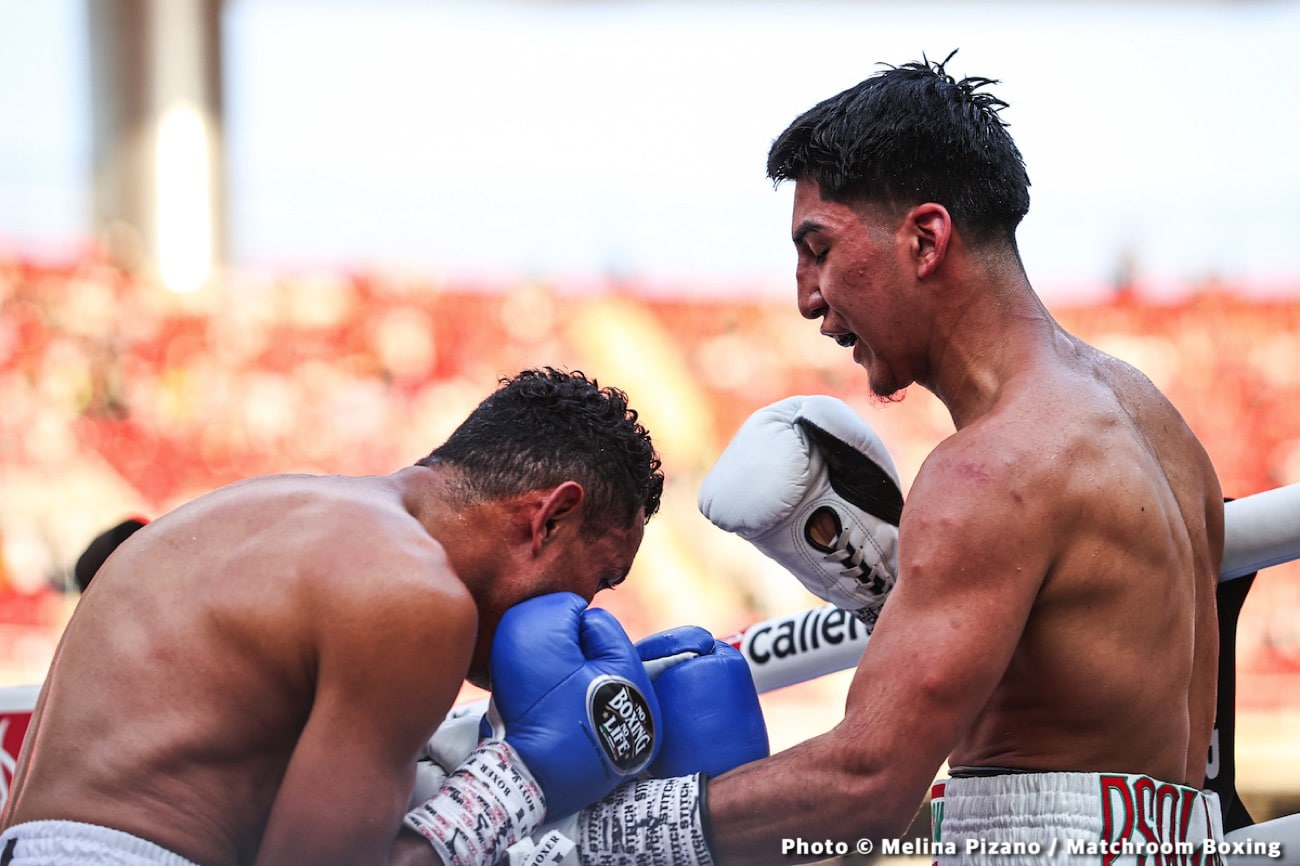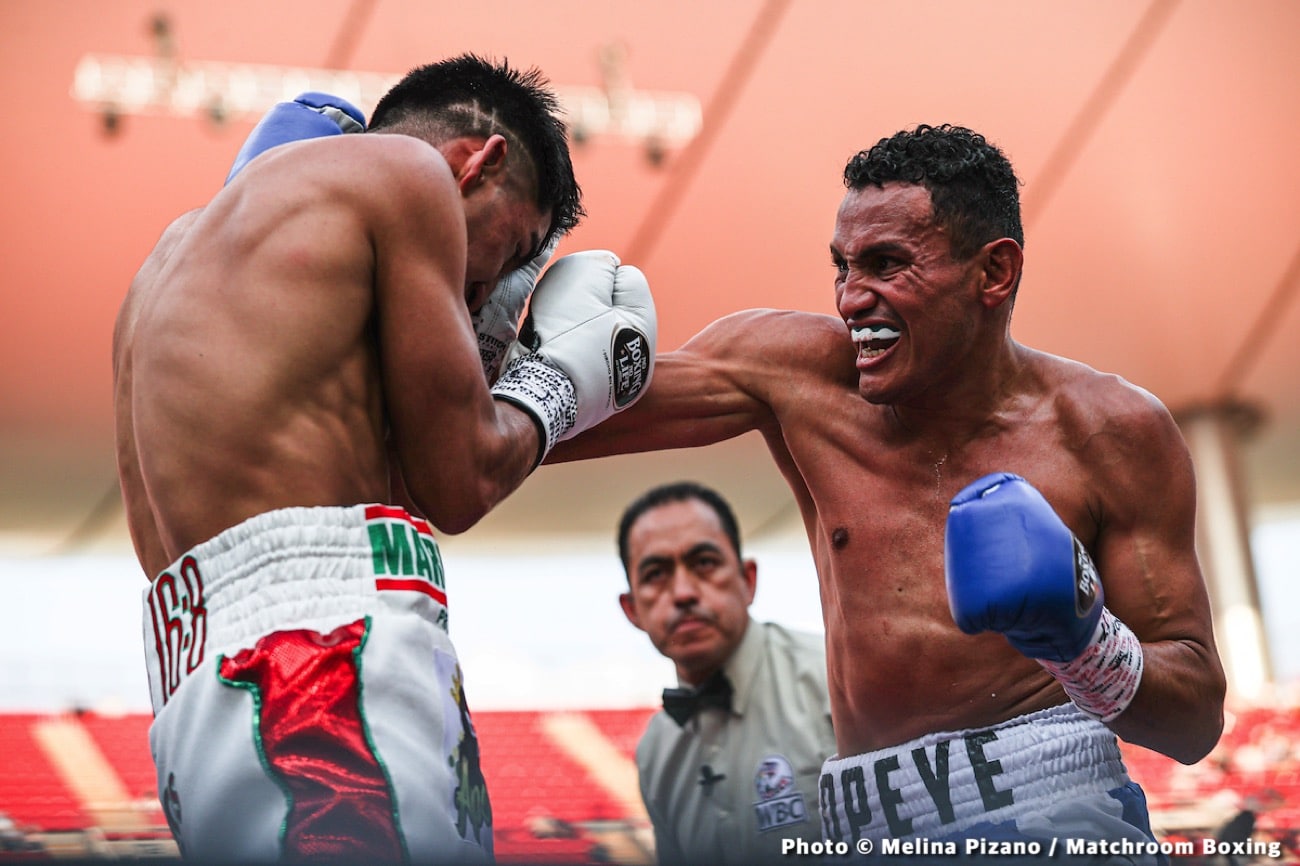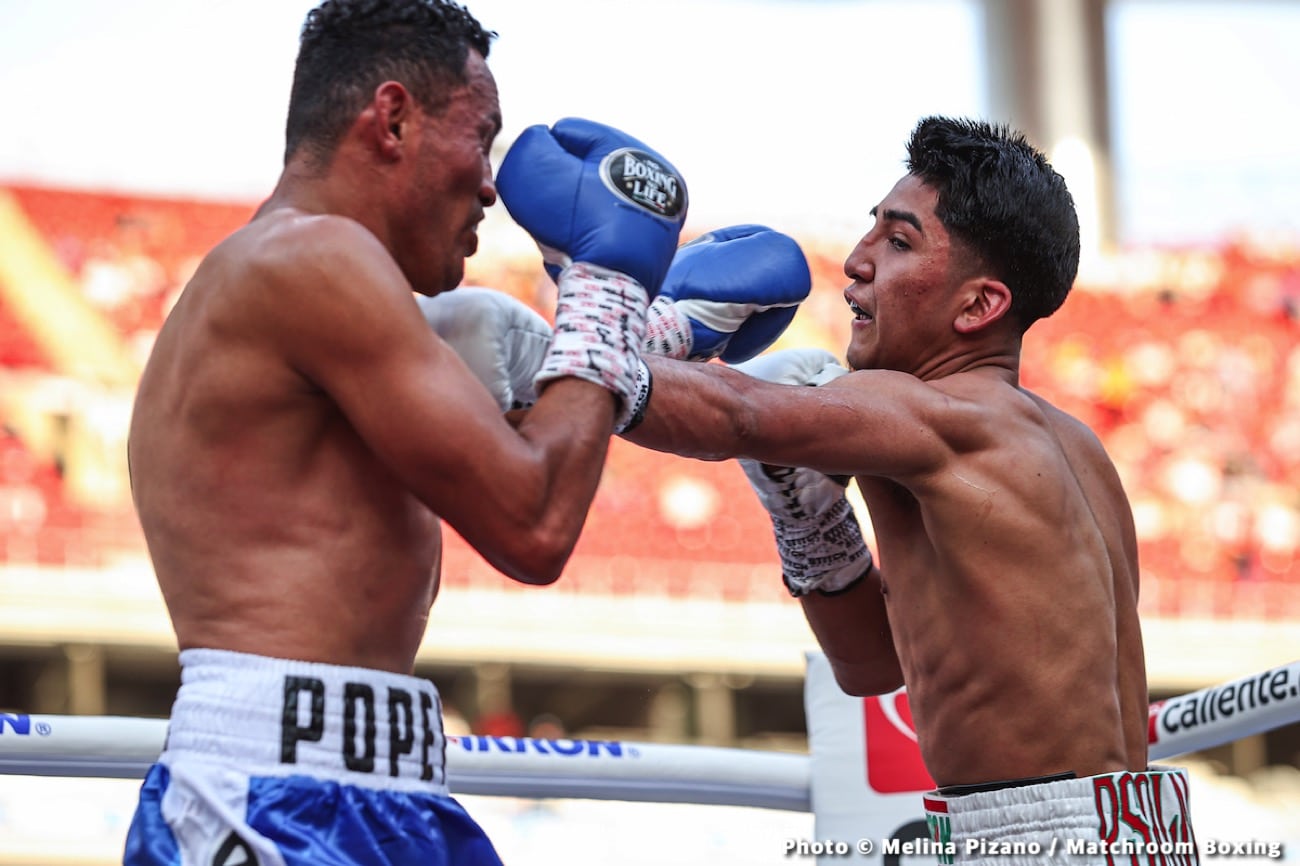 The preliminary portion of tonight's card starts at 6:00 p.m. ET on regular DAZN, with the pre-fight discussion starting at 5:30 p.m. ET. It should make for some exciting stuff for fans to watch.
Canelo Alvarez, 32, makes his homecoming after eleven long years to face Ryder, who is coming to rip his undisputed super middleweight championship away from him to open the door for a massive fight against David Benavidez, a fighter that Alvarez hasn't wanted to tangle with for obvious reasons.
Ryder comes into the fight with a massive 2022 and has won his last four contests since his controversial loss to Callum Smith in 2019.
There's a real possibility that Ryder can win tonight because Canelo has looked faded and old in his last two fights against Gennadiy Golovkin and Dmitry Bivol.
Those two contests a year ago showed that Alvarez is not the guy he was in 2020 and earlier, and it has nothing to do with him having an injured left hand. What we saw in 2022 was age & ring wear rearing its ugly head, showing that Canelo is no longer the spring chicken he'd once been.
Canelo's war against IBF super middleweight champion Caleb Plant in November 2021 took away the best part of what he had left, leaving the shell that we saw in his fights last year against Golovkin and Bivol.
The punishment that Canelo absorbed against WBA light heavyweight champion Bivol in May 2022 may have been the final straw, as the Mexican star looked horrendously bad against the 40-year-old Golovkin last September and came close to losing that fight too.
Fighters are often the last two to know that they're shot, and you can argue that Canelo is a classic example of that. He doesn't seem to realize that the machine is broken and cannot be repaired with his hand surgery.
"Canelo is one of the best of this era. For him to lose to John Ryder, it would be huge," said Barak Bess to DAZN Boxing about the magnitude it would be for Canelo to get beaten tonight by the underdog Ryder in Guadalajara.
"I joke with John Ryder, saying, 'I don't think there's enough security in Mexico to get you out of Mexico if you become undisputed in Mexico,'" said Ade Oladipo.
"It's a big opportunity, and as you say, 'Anything can happen in boxing.' There have been so many upsets, and he's going in there off the back of three or four good wins as well," Ade said about Ryder.
"Especially with what you said about the hunger not being there anymore, and maybe there's some slippage. Maybe Canelo doesn't have the hunger anymore. Maybe there's the hope there for John Ryder, 'I'm getting this guy at the right time,'" said Akin Reyes.
"We haven't seen the slippage, we haven't seen him slowing down, and we haven't seen the power not be the same in the last three fights. It's just farfetched," said Akin, who sounds like he may not have seen Canelo's last three fights because he's looked like a fading fighter in all of them, including his contest against Caleb Plant.
"Who goes from fighting at 140 and goes all the way up to 168 and dominates?" said Bess about Canelo, who was a teenager when he fought at 140 in 2005.
Canelo Alvarez fights tonight against John Ryder, defending his four super middleweight straps in his homecoming in Guadalajara, Mexico. Alvarez (58-2-2, 39 KOs) and Ryder (32-5, 18 KOs) will meet in tonight's event live on DAZN pay-per-view, which beings at 7:00 p.m. ET.