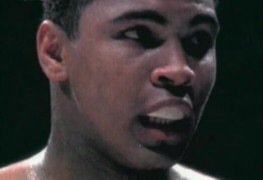 Approximately 13 years before Muhammad Ali ever stepped into a boxing ring with Leon Spinks, then Cassius Clay had overcome great odds by defeating Sonny Liston to become World Heavyweight Champion.
Ali went on to successfully defend that title nine times against such legendary boxers as George Chuvalo, Cleveland Williams, and Floyd Patterson.
However, Ali was stripped of the belt because of his refusal to report for induction into the U.S. military for the Vietnam War.
A few years after his 1970 return to boxing, Ali silenced doubters once again by defeating heavy favorite George Foreman for the WBC and WBA heavyweight titles.
On February 15, 1978, a young Leon Spinks became the first man to take the world heavyweight title from Ali in a boxing ring when he won a 15-round split decision against his childhood idol. At the time, Spinks had only fought in seven professional bouts (none of which had gone beyond ten rounds).
On September 15, 1978, Leon Spinks defended his heavyweight title against Muhammad Ali in an immediate rematch. Promoted by Bob Arum, "The Battle of New Orleans" took place at the Superdome where celebrities such as Jackie Onassis, John Travolta and Kris Kristofferson joined a record-breaking indoor crowd of approximately 70,000 spectators to witness Muhammad Ali's last great stand.
"I want you to know I'm real serious for this fight," Ali announced prior to the rematch. "Put your money on me. I cannot get no better."
On fight night Spinks was no match for Ali. The senior pugilist showed the world everything he had learned in his many years fighting at the highest level. He displayed the skills and tricks he had accumulated through years of fighting Joe Frazier, Earnie Shavers, George Foreman, Ken Norton, and Sonny Liston. Avenging his loss, Ali went on to win a convincing, uncontroversial unanimous decision.
After the bout, Ali announced his retirement. However, he returned to the sport shortly after only to suffer back-to-back losses to Larry Holmes and Trevor Berbick. During those final two bouts, Ali was a shell of his former greatness. But "The Battle of New Orleans" will always be remembered as the last great stand of the world's greatest champion.
Bill Barner is a former certified "USA Boxing" Judge, Referee, and Trainer. He is a former sparring partner for several amateur and professional fighters and currently practices criminal and immigration law in South Florida for BarnerRossen PA. He has appeared in The Ring Magazine, Bleacher Report, VOICE Magazine, Youngstown Vindicator, USABF, and is a regular contributor to East Side Boxing. He can be reached at barner@barnerrossen.com or on twitter @BarnerBill.