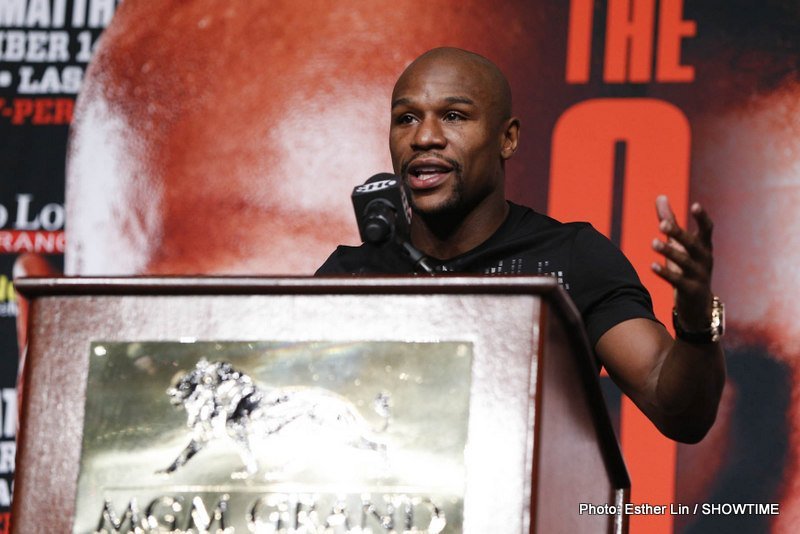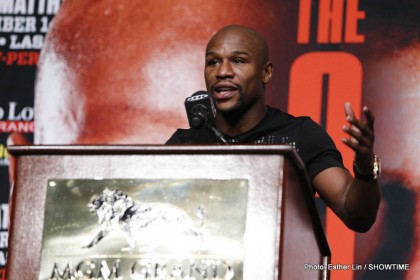 The recent Manny Pacquaio vs Tim Bradley rematch was another rare chance for boxing fans to see two certified members of the fabled pound-for-pound top 10 compete.
The result of the fight did much to change the mythical rankings that only exists in people's heads. And despite only being opinion, the pound-for-pound rankings are given more credence than any title, making these opinions as valuable as anything in sport today.
Of course, fighters can only earn the right to seriously be considered members of this elite club that so many never reach. Only through consistency, quality and bravery will a fighter ever be considered a pound-for-pound top 10 fighter. For this reason, the following list may have a few omissions that will raise a few eyebrows.
Having been floored in each of his last three fights and being given what many considered a gift decision victory against Martin Murray in his last bout, Sergio Martinez is no longer a top 10 pound-for-pound fighter. Undefeated fighters such as Danny Garcia, Adonis Stevenson and Gennady Golovkin are all a whisker away from being included. As good as Garcia has looked in some bouts, in others he has struggled mightily. Stevenson is coming of a trio of great knockout wins but all three opponents – Tony Bellew, Tavouris Cloud and Chad Dawson – had already shown their limitations in previous bouts. Golovkin has not put a foot wrong but he is still yet to fight any A-class opponent and has not even fought many B-level opponents either, most likely because they all are avoiding him though. Nonito Donaire is coming off a loss and a come-from-behind win in a performance where he looked like he is on the slide after moving up in weight.
Other names could all be mentioned but as stated, in a list that is formed of opinion, valid arguments can always be raised. However, based on achievements and form, here are the current best pound-for-pound boxers in the world today.
1 – Floyd Mayweather: 37 years old, 45-0 (26 knockouts)
Depending on who you ask, Floyd "Money" Mayweather has been at the top of this list for at least seven and maybe up to 10 years now (depending on how you count his inactive period from 07-09). There is no doubt, Mayweather deserves to be top of this list. Even without the Pacquaio fight that he is not in a hurry to arrange, Mayweather certified his position by taking on the younger, bigger and then undefeated Saul Alvarez last year. A master of controlling the tempo of a fight, Floyd is a boxer supreme with skills comparable to the best of any generation. He is so good that no one will be surprised to see Floyd top this list next year too.
2 – Andre Ward: 30 years old, 27-0 (14 knockouts)
As clear as Floyd Mayweather is number one on this list, super-middleweight Ward is just as clear at number two. Another defensive fighter that firstly neutralises opponents, Ward has every skill a fighter needs want, from a great inside-fighting game to knowing how to smother and hold. An old-school fighter, "Son of God" has not lost a fight since he was 13 and it is hard to even think of a single round of boxing he clearly lost.
Once his contract issues with Dan Goosen are sorted, hopefully Ward will be more active (two fights in two years, albeit against top undefeated contenders) and look to have some super-fights where he will be really tested.
3 – Guillermo Rigondeaux – 33 years old, 13-0 (8 knockouts)
Most fair-weather boxing fans will probably not have seen "The Jackal" fight, while many may not have heard of him at all. The lack of hype should not disguise the fact that this may be one of the most talented boxers ever, something Freddie Roach himself stated.
A two time Olympic gold medal winner and a two time world amateur champion, Rigondeaux took to the pro game like a duck to water. Winning a super-bantamweight world title in just his 7th bout, Rigondeaux has most recently comfortably beaten previous pound-for-pound top 10 fighter Nonito Donaire and then world-class veteran Joseph Agbeko after. Although at times he can become nonchalant in the ring, it is only because he has as of yet never looked like losing. His promoter Bob Arum has bemoaned a style which has made Rigondeaux difficult to sell but that is only because he makes it look just too easy.
With a combination of ridiculous speed and perfect technique, as long as the opponents keep coming, Rigondeaux is likely to keep winning and possibly even rising in this list.
4 – Mikey Garcia – 26 years old, 34-0 (28 knockouts)
For someone who only became a world champion last year, name Mikey Garcia as the 4th best boxer in the world today will be easy to dispute. But what cannot be disputed are his achievements.
In the last two years Garcia has had seven fights. Five of these fights have been against former or current world champions, all of which he won via stoppage. In those seven fights he has won the titles at two different weights – featherweight and super-featherweight.
Not the typical Mexican fighter, Garcia has as much skill as he has will. Bob Arum has already named Garcia as a possible opponent for Pacquaio in the future. This would be a huge ask for the current super-featherweight WBO champion but it shows the regard that Garcia is held in and the scariest part is that Garcia may not even be in his prime yet.
5 – Manny Pacquaio – 35 years old, 56-5-2 (38 knockouts)
Now in his mid 30s, it is stated as fact by many in boxing that 'Pacman' has somewhat slipped. It would be fair to say this version is not as relentless or as vicious in comparison to the Pacquaio prior to 2011. Yet even with that slippage, this Pacquaio is still one of the best in the world.
For all his has lost, Pacquaio still has the ability to throw combinations at blistering speed and from all angles, coupled with amazing footwork and hugely understated toughness. All this means he is still probably the best fighter around the 147lb division (it is thought Manny could still make 140lbs) not named Mayweather. The stunning way he lost to Juan Manuel Marquez in 2012 may make many think different, but Marquez is an offensive minded tactical master and given three opportunities to conclusively beat Pacquaio he finally found one after over 40 rounds of boxing. If the two fight for a 5th time no one would be too surprised if Pacquaio beats him again.
With two recent wins against some of the best around his weight, it is clear Pacquaio is still one of the best five fighters in the world.
6 – Tim Bradley – 30 years old, 31-1-1 (12 knockouts)
"Desert Storm" truly grafted his way into the pound-for-pound list. Lacking power, guile and technique, Bradley has till gotten enough out of himself to be at one point considered among the top five boxers in the world.
To watch, many would think otherwise. That was until a brilliant and comfortable win over a certain Juan Manuel Marquez. Using his supreme athleticism, his no-fear style and an intelligent approach, Bradley utilised a style which he previously used to beat the likes of Junior Witter, Devon Alexander, Lamont Peterson and the current bogeyman of the 147lb division, Ruslan Provodnikov.
However, up against Pacquaio, Bradley twice (even if he was given a gift win in the first fight) showed his limitations. Nevertheless, the fact he was able to win a few rounds against Pacquaio and still tough out a full 24 rounds against him under pressure proves Bradley deserves to be in everyone's top 10 pound-for-pound list. Never a huge favourite, Bradley is unlikely to ever have huge winning odds against any of the best fighters around the welterweight division. Yet hugely mentally strong, this will not phase Bradley.
7 – Juan Manuel Marquez – 40 years old, 55-7-1 (40 knockouts)
Undoubtedly one of the best Mexican boxers ever and among the best of his generation, even at 40 years old Marquez is still one of the very best in the world.
In his last fight he was made to look old after Tim Bradley gave a flawless performance, yet if the two were put into the ring again tomorrow many would still favour Marquez. Intelligent and fearless in the pocket, not many have the concentration or the athleticism not to fall into any of the traps he lays.
Now in the twilight of his career, Marquez may not fight again this year but even if it is next year, there are still very few fighters that he can realistically face that will be hugely favoured to beat him. A fifth fight against Pacquaio is probably what Bob Arum will be looking to arrange and if nothing else, it will be fitting stage for this legend to end his career on.
8 – Wladimir Klitschko – 38 years old, 61-3 (51 knockouts)
With eight years as world heavyweight champion, "Dr Steel-Hammer" can usually be found a lot higher on many of these lists. As someone that has lost a handful of rounds in near 10 years, it is with some justification too.
Yet consider the following; in the last five years the younger Klitschko has fought nine fights and only three of them have been against former world champions. This is not to say the giant Ukrainian has avoided anyone, but the fact that his opposition has not always been great – and sometimes barely even good – cannot be denied.
In between stern tests against the likes of David Haye and Alexander Povetkin have been fights against the likes of Jean-Marc Mormeck and Francesco Pianeta. Even more damning is the fact that against the likes of Haye and Povetkin, Klitschko has looked tentative and thus unworthy of being among the best five in the world.
This is not to say Klitschko is not a very, very good fighter. With an unstoppable jab, stupendously powerful hands and a measured style, Wladimir Klitschko will rightly go down as the best heavyweight of his generation and this is why he is the eighth best fighter in the world.
9 – Roman Gonzalez – 26 years old, 39-0 (33 knockouts)
Granted, having spent much of career fighting in the minimum and light-flyweight divisions the opposition for Gonzalez has been limited. Yet at any level, becoming a two weight world champion at 26 years old – and doing it in spectacular fashion for the most part – is an achievement worthy of note.
It is not just what he has done though but how he has done it. Gonzalez has been near flawless for most of his career and has not had it easy either, going away to Mexico and Japan to take on the best little-men of the world to take the titles.
The Nicaraguan is a power puncher that is now looking to gain a title in his third weight-class. Despite the lack of recognition and fanfare the lower divisions get, Roman Gonzalez's ability cannot be understated. With time on his side and potential to go up in weight, Gonzalez is a name that could be on this list for a long time yet.
10 – Carl Froch – 36 years old, 32-2 (23 knockouts)
Is "The Cobra" the best super-middleweight in the world after Andre Ward? For the time being, the boxing world can only assume yes.
With a hugely anticipated – 80,000 tickets to be sold! – rematch against George Groves pending, this could all change in just over a month. However, for now Froch completely deserves to be recognised as one of the 10 best boxers in the world.
Relentless determination and an undying fighting instinct have seen Froch come through many tough bouts against the likes of Jermain Taylor, Jean Pascal and of course Groves to snatch victory. At the same time, Froch has also put on hugely impressive performances against world-class opposition such Mikkel Kessler, Lucian Bute and Arthur Abraham. Since 2008 Froch has fought almost entirely world-class opposition (bar Yusaf Mack) and come through with nine wins and only two losses.
Froch could arguably be left off of this list after having been thoroughly beaten around for at least six rounds of his last fight against Groves. Yet the way he still managed to turn the fight around showed a level of spirit that certifies him as one of the best in the world.