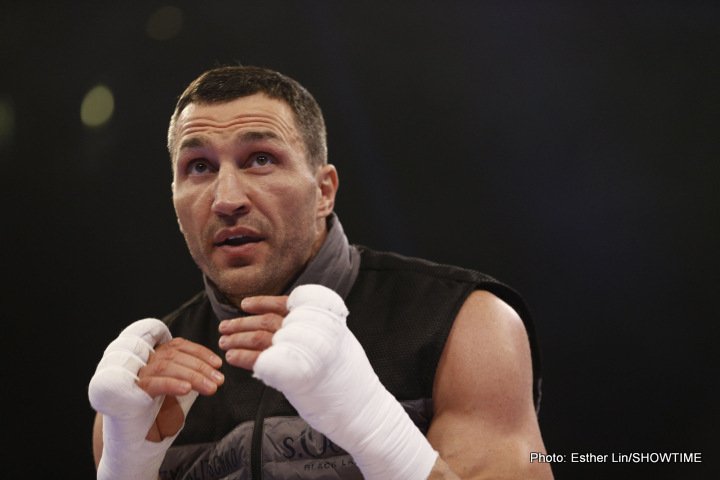 Imagine if all big fights turned out like this one. Imagine if this was the first big fight, or any fight, you had ever watched!
Yes, it's fair to say that Wladimir Klitschko and Sultan Ibragimov, who met in a two-belt heavyweight unification showdown a decade ago today, put on a "show," a "contest" – in fact a complete dud that could scarcely be referred to as a fight – that has earned its own oddly unique place in boxing history.
For though we have seen some absolute heavyweight stinkers over the years (think Muhammad Ali-Alfredo Evangelista, Vitali Klitschko-Kevin Johnson, Mike Tyson-Bonecrusher Smith, Tony Tubbs-Greg Page and others) it is entirely possible the cure for insomnia Klitschko and Ibragimov gave us on February 23, 2008, is THE WORST world heavyweight title fight. Ever.
Though the two men were both young, ambitious, talented and lucky enough to have a big fan following, neither "fighter" lived up to the definition of the word on this day. "Cagey chess-match," might have been a kind (a very kind) description of the "action," while tentative, who-cares-what-the-fans-think jabathon, might have been another. Klitschko, the IBF ruler, was content to throw left jabs and nothing much else. Ibragimov, the WBO champ, was content to take these jabs and do nothing much else.
It was dire stuff, truly painful to witness. Klitschko, 49-3 and a huge heavyweight, both in skill and in power, could have – should have – punched with authority in an attempt to overwhelm the smaller but also talented, and unbeaten (22-0-1) Ibragimov. Instead he gave us his most mystifying performance this side of his 2015 decision loss to Tyson Fury. Maybe Klitschko did always have mental issues whenever he fought a tricky guy whose style he could never completely get to grips with. How else to explain his inability, or complete unwillingness, to risk throwing punches?
Klitschko-Ibragimov dragged on for all 12 rounds, the only "action" coming in the ninth-round, when "Dr. Steel Hammer" finally let loose and belted his elusive and equally reluctant foe with some rights, sending Ibragimov to a sitting position on the ropes. Ibragimov had some "success" of his own in round-ten, as a non-boxing manoeuvre saw Klitschko thrown to the canvas.
Then, finally, with deafening boos ringing out inside the legendary venue, one that had seen so many legendary fights, this one had at last laboured to its wholly unsatisfying conclusion. Klitskcho was the "winner," prevailing by commanding scores that read (for those fans that stuck around to hear them) 119-110, 118-110 and 117-111.
Klitschko would go on to have much, much better nights than this perplexing and dull one, while Ibragimov had the good taste to retire from the sport after his appalling non-effort.
Really, the question can be asked: have we ever seen a more boring heavyweight unification fight? Or heavyweight title fight period!
File this one under strange with a capital "S."