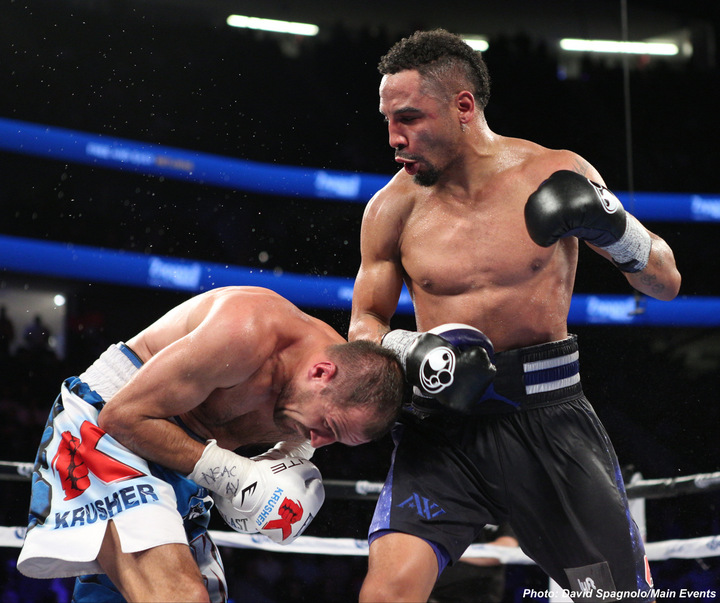 Going into this past Saturday's big light-heavyweight title fight showdown plenty of people were saying the winner between Andre Ward and Sergey Kovalev would be deserving of being placed atop the mythical but always hotly debated pound-for-pound rankings. Ward, as we all know, won – at least officially – and we cannot go back on things now.
So is Ward, who was a dominant super-middleweight for a number of years and is now a king at light-heavyweight, the best boxer, pound-for-pound on the planet? On paper, yes, he probably is, although a number of people may choose to rate Kovalev higher than "S.O.G" due to the fact that they felt, and feel, "Krusher" won on Saturday, only to be "robbed."
But an official result or decision must be accepted and respected, no matter how much controversy is involved. But Saturday's fight aside, are there other fighters more deserving of the top spot, p-4-p than Ward? Top British promoter Frank Warren, writing in his weekly column, told us last week that Vasyl Lomachenko is the best boxer on the planet today, while other experts and fight fans say middleweight ruler Gennady Golovkin is deserving of the honour. How about Roman Gonzalez? Or Terence Crawford?
Here is one list you may or may not agree with:
1: Roman Gonzalez, super-flyweight, 46-0
2: Andre Ward, light-heavyweight, 31-0
3: Terence Crawford, super-lightweight, 29-0
4: Gennady Golovkin, middleweight, 36-0
5: Sergey Kovalev, light-heavyweight, 30-1-1
6: Vasyl Lomachenko, super-featherweight, 6-1
7: Manny Pacquiao, welterweight, 59-6-2
8: Guillermo Rigondeaux, super-bantamweight, 17-0
9: Keith Thurman, welterweight, 27-0
10: Saul Alvarez, super-welterweight, 48-1-1
Speaking of Lomachenko – indisputably the greatest 6-1 fighter in the history of the sport – he faces dangerous puncher Nicholas Walters this Saturday in what promises to be an explosive fight. Will wee seen an explosive KO between these two proven punchers? It looks likely, as does another Lomachenko win. But the former amateur superstar is taking yet another big challenge in his still only three year pro career.
Another impressive Lomachenko win will only further the claims that the lethal southpaw is deserving of the top slot in the pound-for-pound charts. Maybe Warren is right and Lomachenko deserves this already.