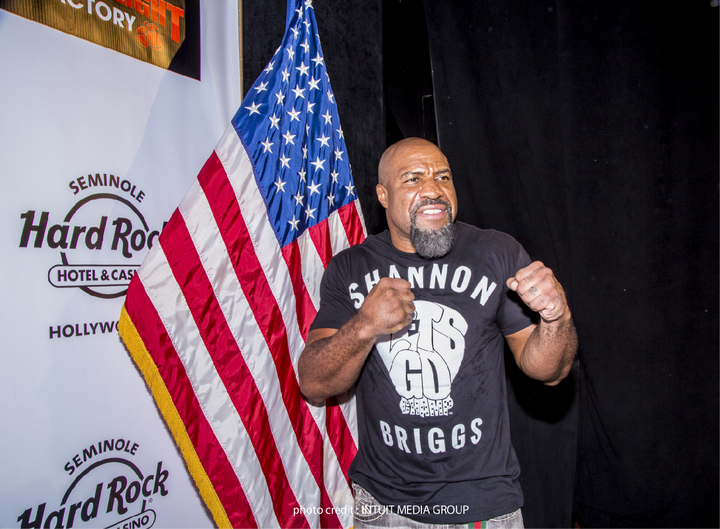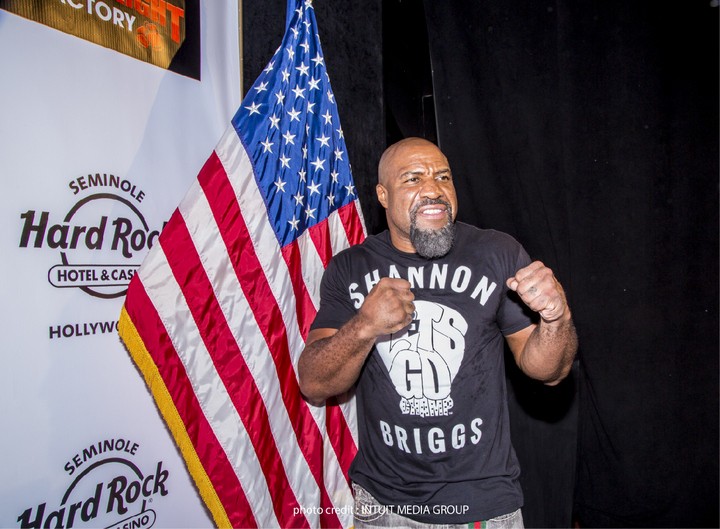 With David Haye's second comeback fight fast approaching (May 21st), there is still no official word on who Shannon Briggs will face in the chief support. As fans probably are aware, Haye and Briggs have an agreement to fight one another later in the year providing they both come through at The O2 in London next month – Haye will face little-known but unbeaten Arnold Gjergjaj in the headliner.
So who will 44-year-old Briggs, 59-6-1(52) fight on May 21st? Well, according to Briggs himself, in speaking with two sources – Fightnews and Tru School Sports – he will face Russian-born Alexander Dimitrenko on May 21st.
"Yeah, I'm fighting Alexander Dimitrenko," Briggs said. "He's gonna get knocked out. He'll probably go one round. When I win the fight, I'm gonna fight David Haye in September. He's getting knocked out cold!"
If Briggs is right, he will be facing the toughest test thus far in the comeback he launched in April of 2014; winning all eight fights, against so-so opposition, all but one by stoppage. Dimitrenko, 38-2(24) is now aged 33 and he too has boxed only so-so opposition recently. Winning six on the spin since his 2012 stoppage loss to Kubrat Pulev, Dimitrenko has boxed in Germany, with three fights taking place last year and one in January of this year for his most recent outing. It's not clear what the one-time highly ranked contender has left, but at 33, he's a good deal younger than Briggs. The former European heavyweight champion matches up to Briggs well in terms of size and height at 6'7."
Taller than Briggs but not as heavy, the Dimitrenko of a few years ago would likely have been made the favourite over Briggs. But as much as we have no real idea how much Briggs has left, we have the same question mark next to Dimitrenko's name. Still, as a "warm-up" for David Haye, Dimitrenko is certainly a passable, even intriguing opponent for Briggs.
Maybe Dimitrenko will beat Haye to it and KO Briggs on May 21st?