This weekend marks the second Saturday on the schedule were HBO and Showtime feature dueling fight cards. After a slow February, boxing fans get a plethora of fights this weekend. It would have been nice if either network could have placed one of these cards somewhere last month. Boxing fans are accustomed to taking one on the chin, so beggars can't be choosy when it comes to a stacked schedule on March 5th.
Both headliner matchups leave something to be desired with Luis Ortiz staying busy against Tony Thompson and Julian Williams facing an unknown in Marcello Matano. Showtime's tripleheader could produce more overall action but clearly unbeaten Sadam Ali facing-off with Jessie Vargas, stands out from the pack.
Both fighters were must-see prospects as they ascended up the 140 & 147 pound classes. This pair of blue chippers both came across some adversity that will usually make or break a professional prizefighter. At some point even the most pampered of prospects will hit a roadblock and often how a fighter reacts says a lot about their long term ceiling.
Jessie Vargas was crushing the competition at the junior welterweight division until he came across a fork in the road in the form of Josesito Lopez. Some pundits and fans alike thought Vargas may have loss in a close fight. Vargas got the split-decision nod but more importantly was pushed to the limit in 12 hard rounds. Whether you think Vargas won or not, what became apparent is Vargas's skill and heart having to dig deep late against Lopez to pull it off.
Sadam Ali showed plenty of promise and pizzazz as a professional working his way thru the ranks. The only glaring weakness of Ali's is a tendency to get hit clean, something that has gotten him into some serious trouble in spots. Jeremy Byran hurt Ali with a left hook, as did Francisco Santana. Those were minor setback's, Sadam continued grinding his way to a title shot and needed to past one more test to put him in title contention. That test was Carlos Abregu and boy did Ali every impress in his biggest spot to date.
In his last bout Jessie Vargas loss to Timothy Bradley clearly, beyond a controversial premature stoppage of the 12th round by the referee. To make matters worse Vargas had hurt Bradley badly and was looking for the kill shot. Vargas defiantly got screwed but it doesn't mask the fact the he was losing the fight. If Bradley was seriously hurt he could have taken a knee to close the fight anyway.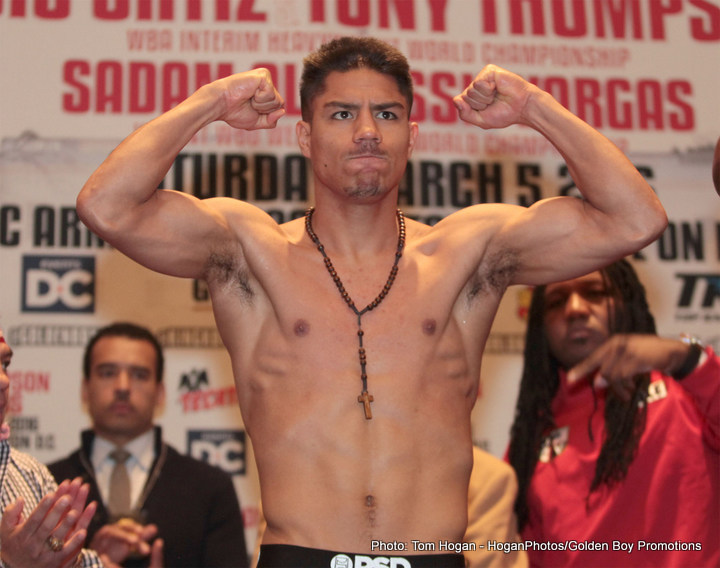 This fight will likely begin with a mild to slow pace as each man gets acclimated. Once they become more comfortable expect Vargas to come forward some. Vargas not known for his ability to cut a ring off will need to push the pace in order to catch Ali with something worthy. This fight is basically a 50-50 because of how closely matched it is but that doesn't automatically mean it will be a great action fight. Vargas will need to use a jab and attack the body to slow down the flashier Ali. If he can get inside and trap Vargas at times it could be the difference in victory.
Ali will look to be on the move and land the cleaner punches. Sadam will be the more defensive-minded of the two no doubt. Offensively speaking Ali loves to punch in bunches and usually has a solid work rate. As long as he doesn't stand at the front door to long when throwing combinations, Sadam should be able to win this one on points. Look for Vargas to get desperate as the fight wears on in an attempt to land a big shot. Vargas will land big but not enough throughout as Ali counters Vargas late.
My Official Predictions is Sadam Ali by Unanimous Decision.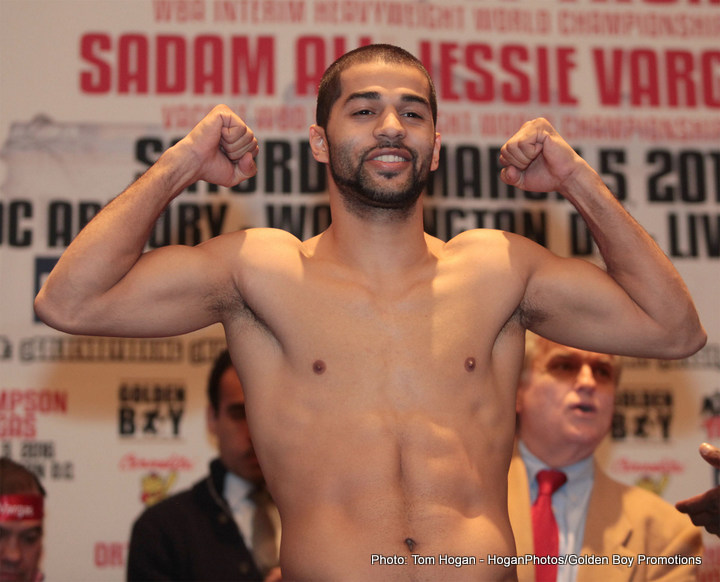 Side Note: As for the main events on Showtime and HBO don't expect much in the way of competitiveness. Tony Thompson just got beat by Malik Scott and is coming off his couch on a three week notice to face Luis Ortiz.
Julian Williams pulled out of a fight with Vanes Martirosyan mainly to ensure a title shot beyond just that bout.
By winning this fight it will make Williams a mandatory challenger for a title belt. The Showtime opener between Tony Harrison and Fernando Guerrero promises to deliver fireworks and Prospect Antonio Douglas gets a nice test against Avtandil Khurtsidze in the Co-Feature. Also, Ruslan Chagev vs. Lucas Browne will meet on 'AWE" for a version of the WBA strap.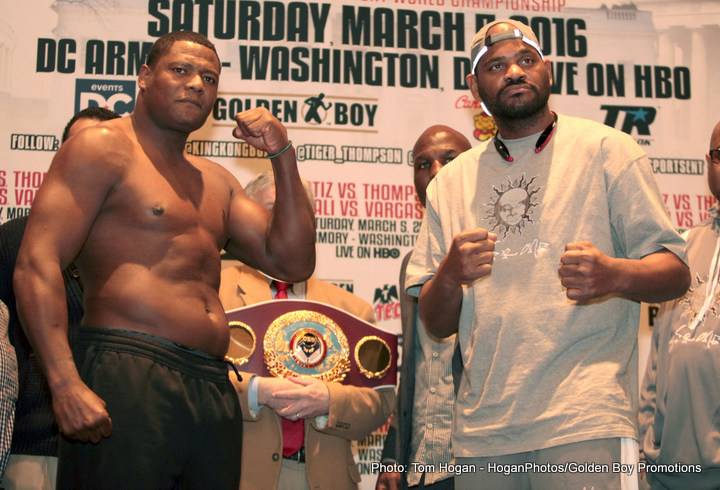 Written by Chris Carlson Host of Rope-A-Dope-Radio blogtalkradio.com/ropeadoperadio
Follow on Twitter @RopeADopeRadio