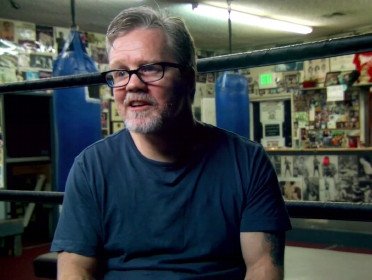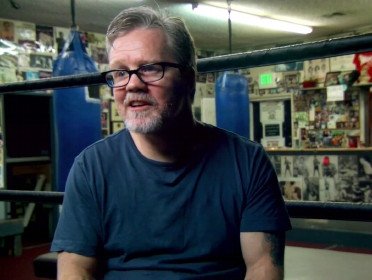 Trainer Freddie Roach says he's going to tell Manny Pacquiao (54-5-2, 38 KO's) to retire if he loses to former WBA lightweight champion Brandon Rios (31-1-1, 23 KO's) in their fight on November 23rd at the Cotai Arena, Venetian Resort, Macao, Macao S.A.R., China.
Roach says he already has an agreement with Pacquiao that he'll hang up his gloves when he tells him he's no longer got it and needs to retire. Roach doesn't say whether Pacquiao's promoter Bob Arum of Top Rank knows about this deal or if he'd agree with it if Roach told his #1 money fighter he needs to retire.
Roach said to Kevin Iole of Yahoo Sports "It's over, 100 percent [if Rios beats Pacquiao]. We have a deal. When I tell him it's over, he'll say it's over and that's it. He's pretty loyal with his words and if that happens, it will be the end."
Well, considering Pacquiao is about to make the biggest payday of his career against Rios due to the Chinese pay per view money he'll be getting in addition to the U.S. PPV cash at a low tax rate in Macao, I kind of have my doubts whether Pacquiao will retire no matter how badly he's beaten by Rios. If Pacquiao makes close to $30 million or more from this fight, do you really think he's going to retire from boxing when he can still make big cash fighting Arum's fighters. I don't think so.
I hope Roach doesn't put Pacquiao on the spot by telling him he should retire because he might find himself in a situation where Pacquiao decides he wants to fight on. Arum could put Pacquiao back on a soft diet of easy opponents and Pacquiao could likely extend his career by another 3-5 years just on easy fights. Arum doesn't have a lot of easy options for Pacquiao in his stable, but I'm sure Arum could sign some beatable guys in a heartbeat for a short one or two-fight contract.