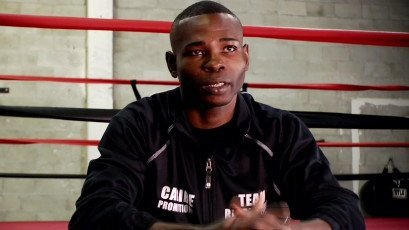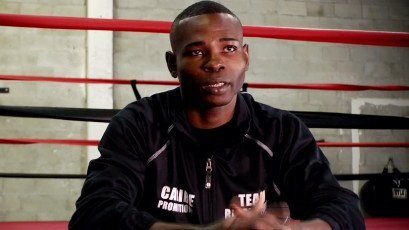 Note: The "Road to Donaire-Rigondeaux" special replays today (Apr. 4) on HBO2 at 6:15 p.m. ET/PT.
With close to 400 fights in the mighty Cuban amateur boxing program Guillermo Rigondeaux is one of the most decorated amateur boxers in that program and the history of amateur boxing. The 12 losses that he accrued during his amateur run that saw him win 2 Olympic gold medals (2000, 2004) is short of amazing for such a long amateur career. After defecting from Cuba, the Cuban standout entered the professional ranks.
As a professional Rigondeaux's 11-0 record and fight resume is nothing to brag about, because his amateur pedigree thus far has prevented him from getting the competitive fights…until now. In 10 days Rigondeaux will face his toughest test as a professional when he takes on P4P fighter Nonito Donaire for Donaire's 122lb title. Many scribes, boxing analysts and insiders are predicting a Donaire win based on professional experience and size alone, discounting Rigondeaux deep participation in the amateurs. Some are even questioning Rigondeaux's skills and heart. Donaire himself has said he sees a 'flaw' in Rigondeaux's fight style that he will exploit on fight night.
In every dance you have a partner who will lead, and Donaire is that guy, while Rigondeaux is a natural counter puncher with quick hands and underrated power who will follow. Rigondeaux is also a brutal body puncher the likes of which Donaire has never faced. The defensive minded Rigondeaux will look to counter Donaire's leads going to Donaire's body, a tactic that few of Donaire's past opponents have been successful executing. Donaire in his lead role will look to walk Rigondeaux down so he can land his big bombs as is his usual tactic, while avoiding Rigondeaux's counters.
Unlike Rios/Alvarado or Bradley/Provodnikov the Donaire/Rigondeaux fight will be a tactical affair and could be very boring. The last skilled fighter that Donaire fought – Omar Narvaez, turned in a very defensive effort against Donaire who could only manage a UD victory. Rigondeaux is much MORE skilled then Narvaez, is a better puncher, has better defense and is more athletic. Contrary to what he is saying, Donaire will approach this fight very cautiously.
In the end I think this fight goes 12 rounds with Donaire winning only because he's more busy and put's in more work, than the natural counterpuncher Rigondeaux who'll be waiting, looking for his spots. IF Donaire throws caution to the wind and goes after Rigondeaux like he went after Nishioka and Jorge Arce, Donaire will lose the fight, probably by a body shot KO.