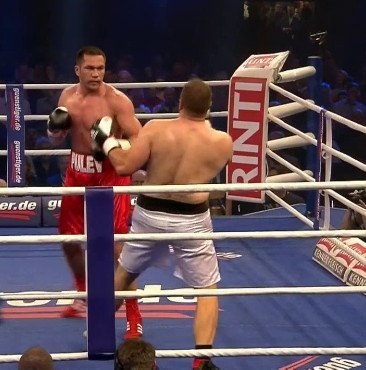 Unbeaten challenger Kubrat Pulev (20-0, 11 KO's) reportedly wants testing done in the run up to his September 6th title challenge against IBF/IBO/WBA/WBO heavyweight champion Wladimir Klitschko (62-3, 52 KO's) at the O2 World Arena, in Hamburg, Germany. Pulev, 33, doesn't say why he wants the testing done, because there already is testing done for the fight. Having extra testing done might seem like overkill and a waste of money.
Pulev said, "I'm checked for doping at least six times a year during training. Should always be available and communicate where I was staying and where I am at any time. Why not apply to Wladimir Klitschko? Thus it would be fair."
Pulev, as the challenger, is hardly in the position to get his way in terms of extra drug testing. He can ask for it, but that doesn't mean it's going to happen.
This could be gamesmanship on Pulev's part to try and upset Wladimir enough to where he can gain an edge against him for their September fight. If Wladimir gets angry enough, he might come out swinging for the fences, and leave himself open the way he did in his stoppage loss to Corrie Sanders over a decade ago. But unlike Sanders, Pulev doesn't have much power, and his game is focused more on him jabbing his opponents into submission rather than punching them. But an angry and upset Wladimir would in theory be more vulnerable to the kinds of things that Pulev does in the ring.
Pulev isn't going to knock Wladimir out, so he's got to try and get him to fight wild so that he can out-box him for 12 rounds with his jab. Wladimir has a huge advantage over Pulev in the power department. He could certainly swing and miss all night long, but once he connects cleanly with a big head shot, Wladimir could very well score a knockout in this fight.