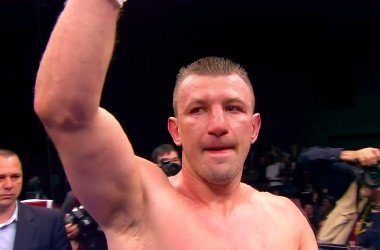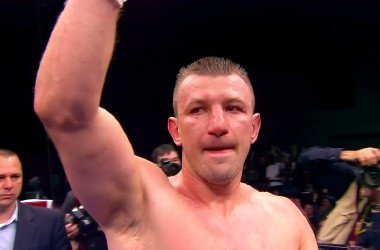 By Paul Strauss: When has hall of fame announcer Michael Buffer ever needed a second try to announce the winner of a fight? It just doesn't happen. But, happen it did at the Sands Casino Resort in Bethlehem, PA. The main event of NBC's Saturday afternoon telecast featured a rematch of Tomasz Adamek and Steve "USS" Cunningham. The result was first announced as a split decision draw. Hold the phone! Michael Buffer hadn't relinquished the microphone yet. The iconic announcer seemed confused as he was informed there had been a mistake. A mistake? That's putting it lightly. This was a staggering screw up.
The winner gets the IBF North American Heavyweight title belt (okay, so that isn't a big deal). More important he goes to the front of the line for a possible title shot against Wladimir Klitschko. Needless to say, Cunningham was crushed, not once, but twice. First, he thought he had gotten screwed out of a win. Then, he gets hammered a second time when he realizes he didn't even get a (split) draw!
Confucius said, "To be wronged is nothing unless you continue to remember it." I guarantee you Cunningham is going to remember this monumental screw up. The fight was close and exciting, but most people expected Cunningham would be declared the winner, if only by a slight edge, or possibly a draw. He fought an intelligent fight, avoiding for the most part, Adamek's heavier shots. In their first fight, four years prior, he got a little over eager, thinking he had Adamek where he wanted. As a result, he got careless on a few occasions and got clipped hard enough to get himself deposited on his keester or heinie three times. That cost him a split decision loss and his IBF world championship cruiserweight title belt.
He wasn't about to make that mistake again. This time he had Nazim Richardson in his corner. Nazim constantly reminded him that he didn't need to prove he had heart. Nazim explained he'd already done that, and this time around Cunningham needed to prove he was smarter. Cunningham listened and dutifully gave his best impersonation of Bernard Hopkin's lateral movement. He used his jab and double jab to set up his right hand. He followed with the left hook enough times to keep Adamek honest. But, it was his feints and lateral movement that kept Adamek resetting. He couldn't get off with his own shots. As the fight moved into the middle rounds, Adamek's corner chewed him out, explaining he needed to let his hands go.
Announcers B. J. Flores and hall of fame trainer Freddie Roach both thought USS Cunningham deserved the nod. They weren't alone. When the draw was announced, neither B. J. or Freddie objected much. However, when Buffer announced the corrected scoring, both men expressed disbelief. Neither felt Adamek deserved the win. Adamek's corner was probably more surprised than most. Vice President Joe Biden would have described it as malarkey!.
This loss has to be a low point for Cunningham. Thankfully this sort of thing isn't commonplace, but "A rose by any other name would smell as sweet" said Shakespeare. In this case, it simply stinks!