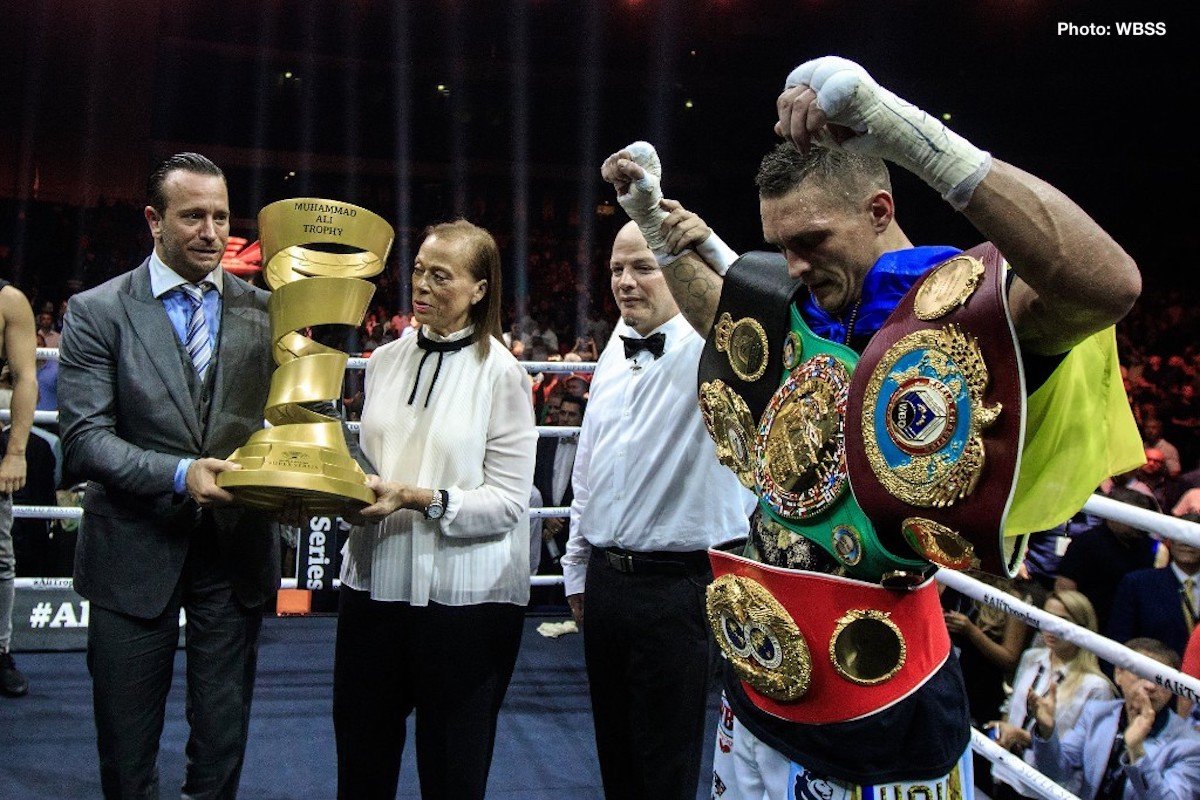 Former featherweight star Naseem Hamed, today carving out a decent rep as a ringside commentator, liked what he saw on Saturday night in Russia as the unbeaten Oleksandr Usyk became the first man in boxing history to win all four recognised world titles at cruiserweight. Usyk, the single hottest and most talked about fighter in the world right now, impressed Naz so much, he said on air how he would very much like to see the Ukrainian southpaw move up to heavyweight and challenge three-belt champ Anthony Joshua.
"I honestly think he would give Anthony Joshua a run for his money," Hamed said whilst working for ITV Box Office. "I would like to see him fight AJ. He would give Anthony serious problems. I think he could so the same thing [put on a dominant performance as he did in beating Murat Gassiev] – even against [Deontay] Wilder."
Hamed is far from being the only person wondering what Usyk might be able to do up at heavyweight. Right now the 15-0(11) pound-for-pound entrant has a number of options – including a fight with Tony Bellew, either at 200 pounds or up at heavyweight, and a full-time move up to the so-called glamour division of the sport.
But at 6'2" and with Usyk not being a monster puncher, can he really be expected to be able to handle the big, big men? Wilder, 6'7" and a lethal puncher. Joshua, 6'5" and a brutal banger. It's some big ask, surely. Not since the great Evander Holyfield has a cruiserweight excited fans so much. A similar size in height to Usyk, "The Real Deal" really showed his greatness in handling genuine giants of the heavyweight division – such as Foreman, Bowe and Douglas.
Is Usyk as special, as extraordinary a fighter as Holyfield was? It's going to be a very interesting 12 months or so, watching Usyk and seeing which route he takes. It's strange how the heavyweight division can change almost over night. Maybe it will be a Usyk-Joshua or a Usyk-Wilder fight that winds up being the biggest, hottest heavyweight showdown of 2019!