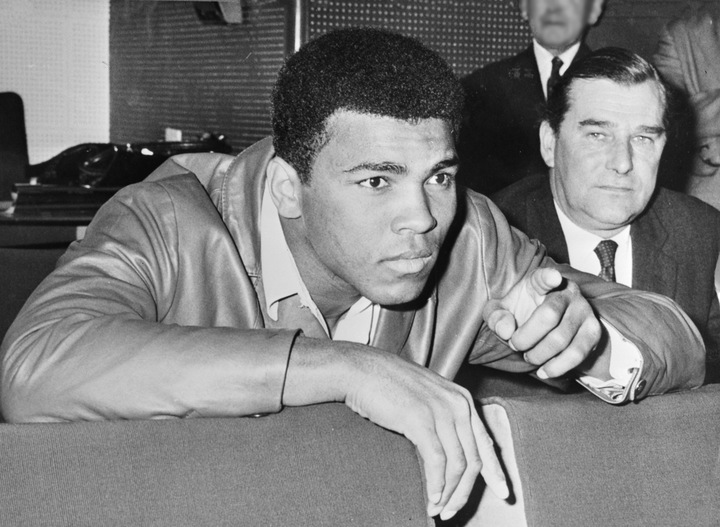 The greatest fighter of all-time, Muhammad Ali, passed away just hours ago as surely every person with a TV, a radio or a computer knows by now. Without doubt the most famous, the most celebrated and the most intoxicating sporting personality who ever lived, Ali, the former three-time world heavyweight king, will continue to be celebrated and honoured for many days, weeks, months, years, decades, maybe even centuries from now.
Indeed, the tributes have literally been pouring in, tsunami style, from all over the planet Ali ruled from 1964 to '67, from 1974 to '78 and from 1978 to '79. It was of course always going to be this way when The Greatest passed away.
Ali's death is saddening news – and more than a few of the world's tough guys will shed a tear they do not try to hide for fear of embarrassment today – but due to the ill health battle he has been engaged in since the early 1980s (if not before) Ali's passing has not come as a shock. Surviving to age 74 due to his incomparable bravery, courage and sheer fighting heart – the same qualities, along with his unequalled boxing skills, that allowed him to achieve all that he did in the ring – Ali upset the odds to the end.
An ordinary being, had he been relentlessly attacked by Parkinson's disease and all its complications the way Ali was, would have given up the fight years ago. But Ali fought to the very end and now he is the deserving recipient of tributes from everyone from former and active presidents, to former and active boxing champs, to the man on the streets of the entire world. We can expect it to be this way for some time and there will no doubt be no shortage of TV specials celebrating Ali's extraordinary life. Many more new books will likely be written about Ali and every single newspaper across the globe will have but one headlining story splashed across its front page today.
When it comes to the most honest and touching of all these tributes and who gave it, we perhaps must look at George Foreman's kind and moving words. Once a bitter ring enemy of an Ali who was, according to his critics at the time, ageing, way past his best and risking his very life by taking a fight with the seemingly invincible, 40-0(37) world champion, Foreman today wrote some powerful words. George fought Ali in 1974 of course, and instead of being badly beaten by the new king in the unlikely fight location that was Zaire, Africa, Ali produced arguably his single finest career performance/victory. It wasn't the end of Ali, instead the 8th-round KO win he somehow scored (no other fighter ever, ever managed to put Big George on the floor and keep him there) was his rebirth.
Today, in fact ever since the loss he suffered at the hands of Ali's magic in "The Rumble in The Jungle," Foreman has had nothing but words of admiration for his conqueror. Today, on his Twitter page, Foreman wrote the following:
"Ali, Frazier & Foreman, we were 1 guy. A part of me slipped away, "The greatest piece"
Foreman of course, defeated Ali's first conqueror in Joe Frazier and then lost the crown in Zaire, with Ali reclaiming his position at the top of this, one of the most unforgettably fierce three-way boxing rivalries in heavyweight history. Now Joe and Ali are both gone, leaving the once brooding Foreman to lead the tributes. George is, more than any other person, entitled to this honour.
R.I.P Muhammad Ali. 56-5(37). Heavyweight king X3. 1960 Olympic gold medallist.