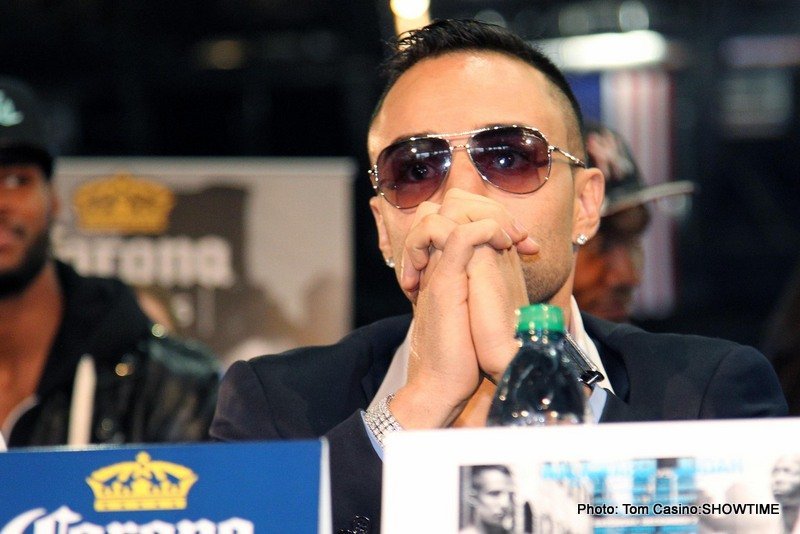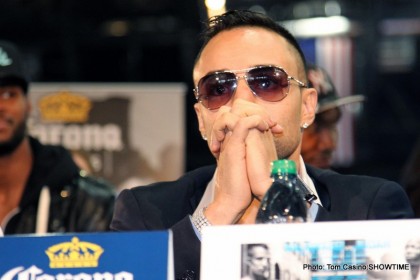 Sugar Shane Mosley thinks former two division world champion Paulie Malignaggi (33-6, 7 KOs) will come out on top in his fight next month against unbeaten Danny Garcia (30-0, 17 KOs) on August 1st at the Barclays Center in Brooklyn, New York. Garcia, 27, is the favorite to win the fight though based on his superior punching power, youth and the fact that he's unbeaten. Garcia has beaten some tough fighters recently in Lamont Peterson and Lucas Matthysse, both of which would likely be favored to beat Malignaggi if they were to fight.
The only way Mosley is going to be correct with his prediction of Malignaggi beating Garcia is if Malignaggi is able to develop his punching power enough to hurt Garcia. I don't think that's possible though. Malignaggi has never been a big puncher even when he fought in the 140 pound division. At 34, he's probably not going to be any stronger than he was in the past.
I'm going with @PaulMalignaggi on that one https://t.co/f4YRQeTNsv

— Shane Mosley (@ShaneMosley_) July 11, 2015
In some of the recent workout photos of Malignaggi, it looks like he's trying to pump up his muscles to put on some size. If nothing else, that might help him deal with the size of Garcia, who will likely be weighing in the region of 160lbs by the time he gets inside the ring. If Malignaggi doesn't want to be mowed down like he was against Shawn Porter, he's going to need to have some weight on him to keep from getting pounded by Garcia.
Malignaggi is making his first appearance since his 4th round knockout loss to Shawn Porter last year in April. Coming back after that long of a layoff to fight someone like Garcia is going to be obviously a tough task for the 34-year-old Malignaggi. But one thing that he has going for him is he's getting Garcia at the right time with him coming off a poor performance against Lamont Peterson last April.
Like in his fight against Mauricio Herrera, Garcia was given a controversial victory. Garcia technically beat Peterson by a 12 round majority decision, but he badly caved in during the last six rounds of the fight, and was bullied. Giving Garcia the victory after a performance like that wasn't fair to Peterson, and also wasn't fair to Garcia and the fans who saw the fight.
For Garcia, it was a fight that he failed to get a passing grade in. Instead of moving forward with his career, Garcia really should be going backwards to fight Peterson again so that he can prove to himself that he's capable of beating him.